Fundraising
Provided by CoolFundraisingIdeas.net
We're sure that over the years, visitors to Progress Theatre have at some point or other cursed our car park for testing their suspension, splashing their car and muddying their shoes. We decided to do something about it, so we started a new fundraising initiative last year to raise the £20,000 we need to drain and resurface the car park.
If you would like to contribute to this initiative, please visit our Just Giving page.
You can also donate using our JustTextGiving option by texting
PROG51 £2/£3/£5 to 70070.
Keep an eye out for initiatives in the new year. In the meantime, from all of us here at Progress Theatre, we wish you a Merry Christmas and a Happy New Year!
POUND COIN COLLECTION
We are currently collecting old pound coins - you can drop these off at the theatre any time you attend a show. Saves you going to the bank and every little helps us reach our target!
SILENT ART AUCTION - DECEMBER
Our silent art auction raised a total of £842. Thank you to all the artists who kindly donated their work and to the bidders who took these wonderful artworks home.
SPONSORED SKY DIVE
Well there you have it: they're all down! Our skydivers have raised an amazing £3,652 on behalf of the theatre. It's not too late to donate to them for their daring endeavour - just go to their group page here.
Here they are on their first scheduled jump date on 11th of June - sadly, due to poor weather t'was not to be. They jumped on three different dates in the end.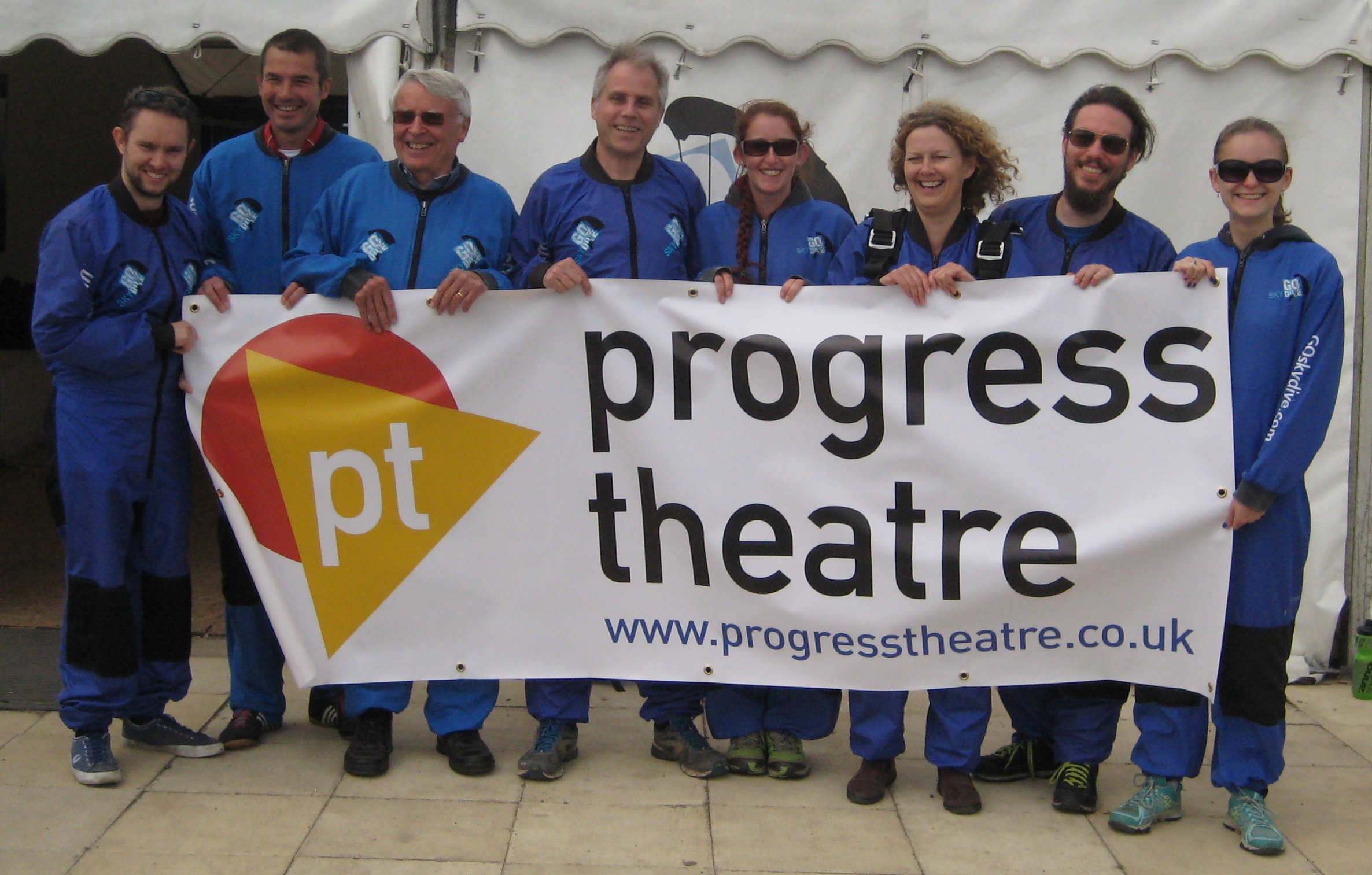 Four of our skydivers (Mel, Ant, Andy and Sam) made the jump on Sunday 6th of August. Here are Sam and Andy below after their proud achievement.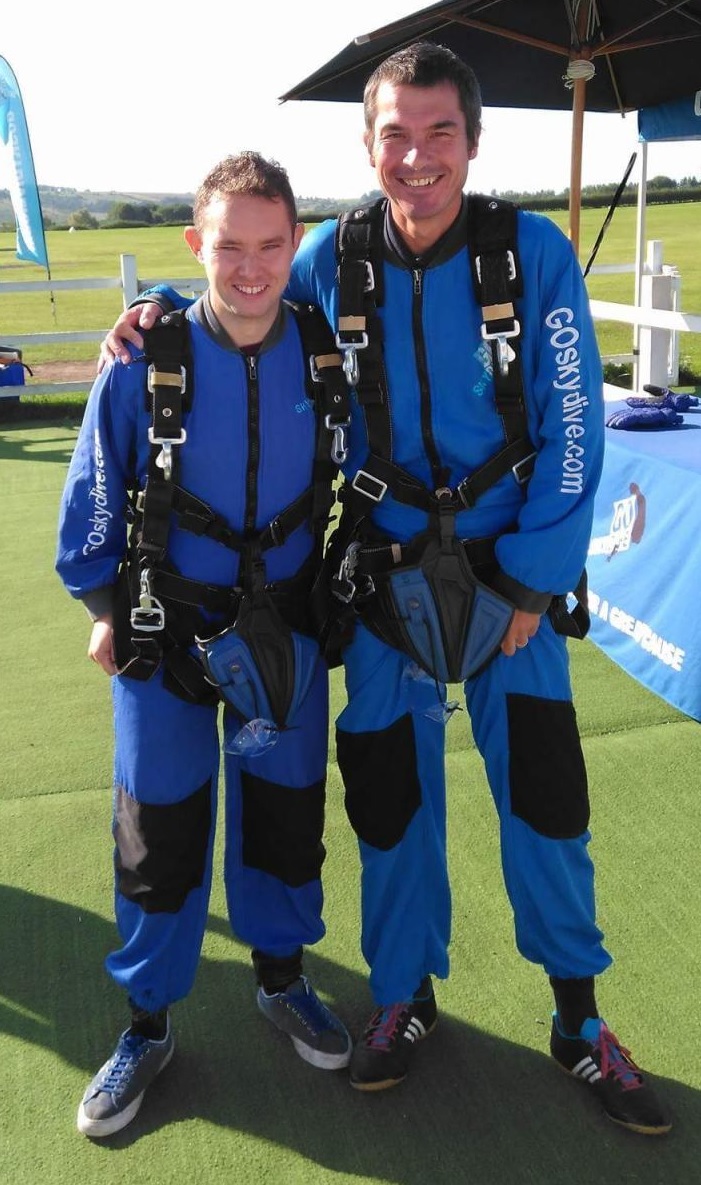 Three more of our skydivers (Steph, Terry and Paul) managed to make their jump on Sunday 13th of August. Here they are below after the jump.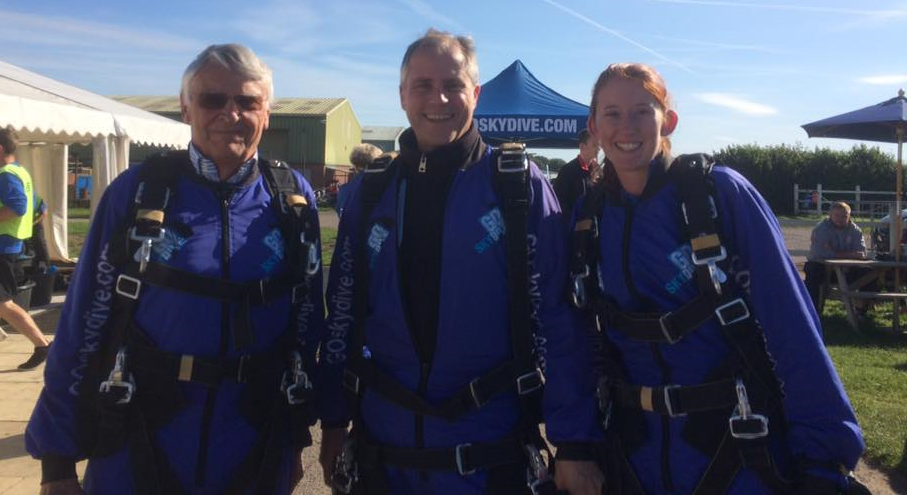 Our final and youngest jumper, Iona, made the jump on the 27th of August. Here she is afterwards, a little fluffy from the helmet but proud as pie!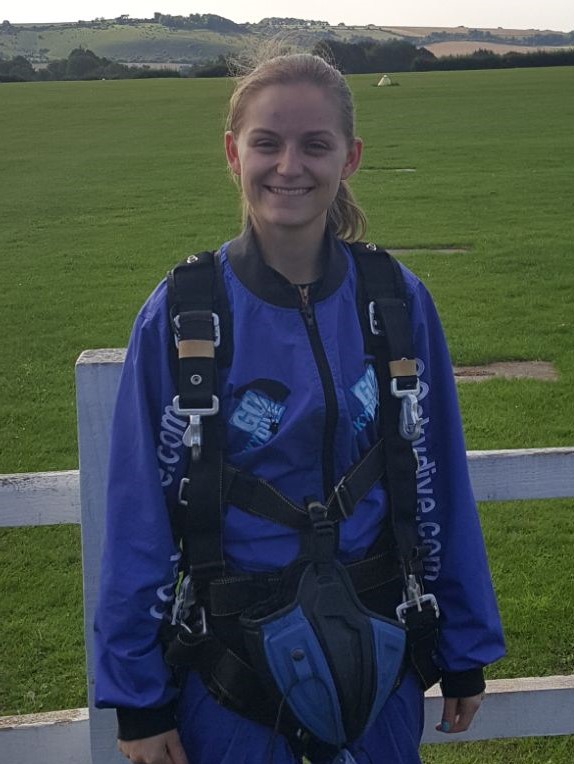 Watch out for fundraising events on our News pages or our Facebook page.