Fundraising
Provided by CoolFundraisingIdeas.net
We're sure that over the years, visitors to Progress Theatre have at some point or other cursed our car park for testing their suspension, splashing their car and muddying their shoes. We decided to do something about it, so we started a new fundraising initiative last year to raise the £20,000 we need to drain and resurface the car park.
If you would like to contribute to this initiative, please visit our Just Giving page.
You can also donate using our JustTextGiving option by texting
PROG51 £2/£3/£5 to 70070.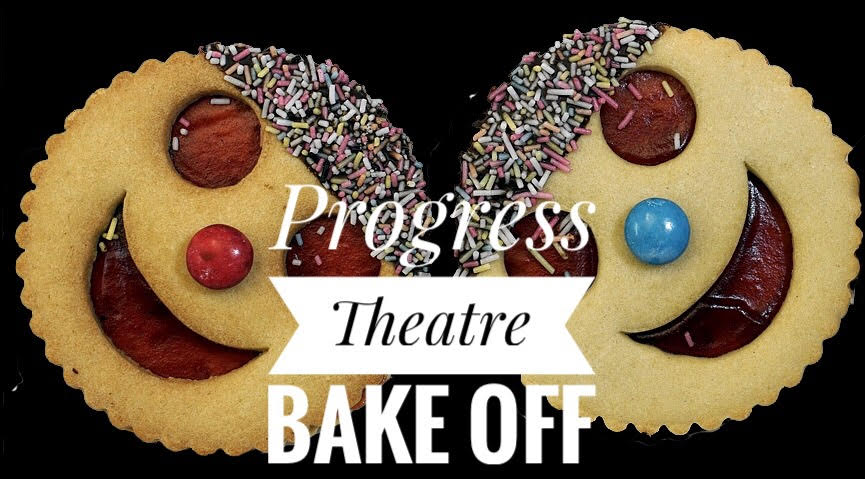 PROGRESS BAKE-OFF!
Calling all bakers!
Progress Theatre will be hosting its very own Bake Off on Saturday the 12th of May from 3-6pm. Get your tickets here.
In true bake-off style, we will have three categories of bake. You can submit to one or all of them; the choice is up to you:
Signature Bake: a flavoured bread (sweet or savoury) that reflects your personal tastes
The Technical: 12 identical iced biscuits or cookies (we leave the theme up to you)
Showstopper: a Drama-themed cake (go to town!)
Entrance is £10 whether you would like to be a contestant or just come to watch and sample all the bakes. Yum!
Bakers of all levels are most welcome, and the winners will get a prize. If you are intending to bake, please let us know which category/categories you will pick when you're buying the tickets.
The judges are yet to be announced but we anticipate they will be known to you and worth hearing!
May the best bake win!
POUND COIN COLLECTION
We are currently collecting old pound coins - you can drop these off at the theatre any time you attend a show. Saves you going to the bank and every little helps us reach our target!
Watch out for fundraising events on our News pages or our Facebook page.