Exams and Qualifications
LAMDA Examination Preparation Workshops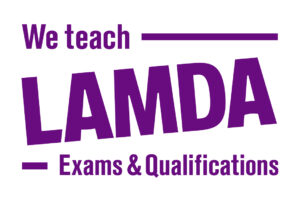 We are excited to be offering one-to-one short workshops to support those young people who would like to work towards a LAMDA (London Academy of Music & Dramatic Art) exam. This can be a great opportunity for students to formalise the learning they have been doing in our weekly workshops, work one-to-one on specific scenes and gain a recognised qualification (the Level Three qualifications, that's Grades 6 and up, are included in the UCAS Tariff).
There will be two sessions each week for 45 minutes on Mondays, between 4-4.45pm and 7:15-8pm. Three students will be taken into each workshop, allowing for a group warm up and 10 mins individual work per student. There are 10 workshops in each term, at a cost of £95, or £80 for current Progress Youth Theatre members. In addition to the workshop costs any young person who chooses to take an exam will need to pay the cost of examination entry.
To sign up for these workshops please download a booking form from our website: www.progresstheatre.co.uk/sign-up Please note there are limited spaces available and they will be assigned on a first come basis.

The Acting Exam syllabus supports students as they develop their vocal, physical and interpretive skills while they delve into characters and explore the background of
dramatic texts. Alongside producing authentic performances of their chosen scenes, they also gain an understanding of the context and characters within them. Working through the grades takes students through the development of clear speaking and character portrayal to an understanding of a playwright's style, the influence of theatre practitioners such as Stanislavski and a sensitive appreciation of subtext.
Further details including how LAMDA exams relate to other courses on the Regulated Qualifications Framework can be found here. (hyperlink to https://www.lamda.ac.uk/lamda-exams/our-exams/performance/acting)
Arts Award Supporter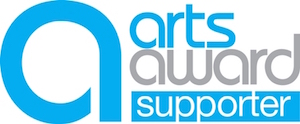 We are delighted to be an Arts Award Supporter, to allow our Youth Team team's expert knowledge and activities to support young people who are already doing their Arts Award within a centre.
Explore Award - Primary age and children with Special Needs and young people facing challenges
Bronze Arts Award - Key stage 3 in schools, ages 11-25.
Silver Arts Award - taking more responsibility for their progress - age 11-25
Gold Arts Award - age 11-25. Young people are treated as a 'young creative' and expects experimentation, opinions and an arts project.
There are some examples below of activities and events within our Youth Theatre programme that will which help young people working towards their Arts Award. A full and more detailed breakdown can be found in our Arts Award Supporter mapping document. As a Supporter we welcome links Art Award centres such as schools and youth groups as we can provide stimulus and opportunities to compliment the work done by an Arts Award adviser who will be ensuring that the young people complete their award.

To discuss linking your activity at Progress Theatre with an Arts Award please contact [email protected]
Meet the artist
Solo shows
Creating writing sessions
Be part of a performance
Attend plays
Share work with peers
Technical theatre
Review shows
Volunteering
Collaboration with another arts practitioner
Develop new work