Art & Design

We love being part of a creative community made up of many talents. If you're a passionate artist looking to show off your skills, you can use our space to display your work, or get involved in one of our many artwork competitions.
---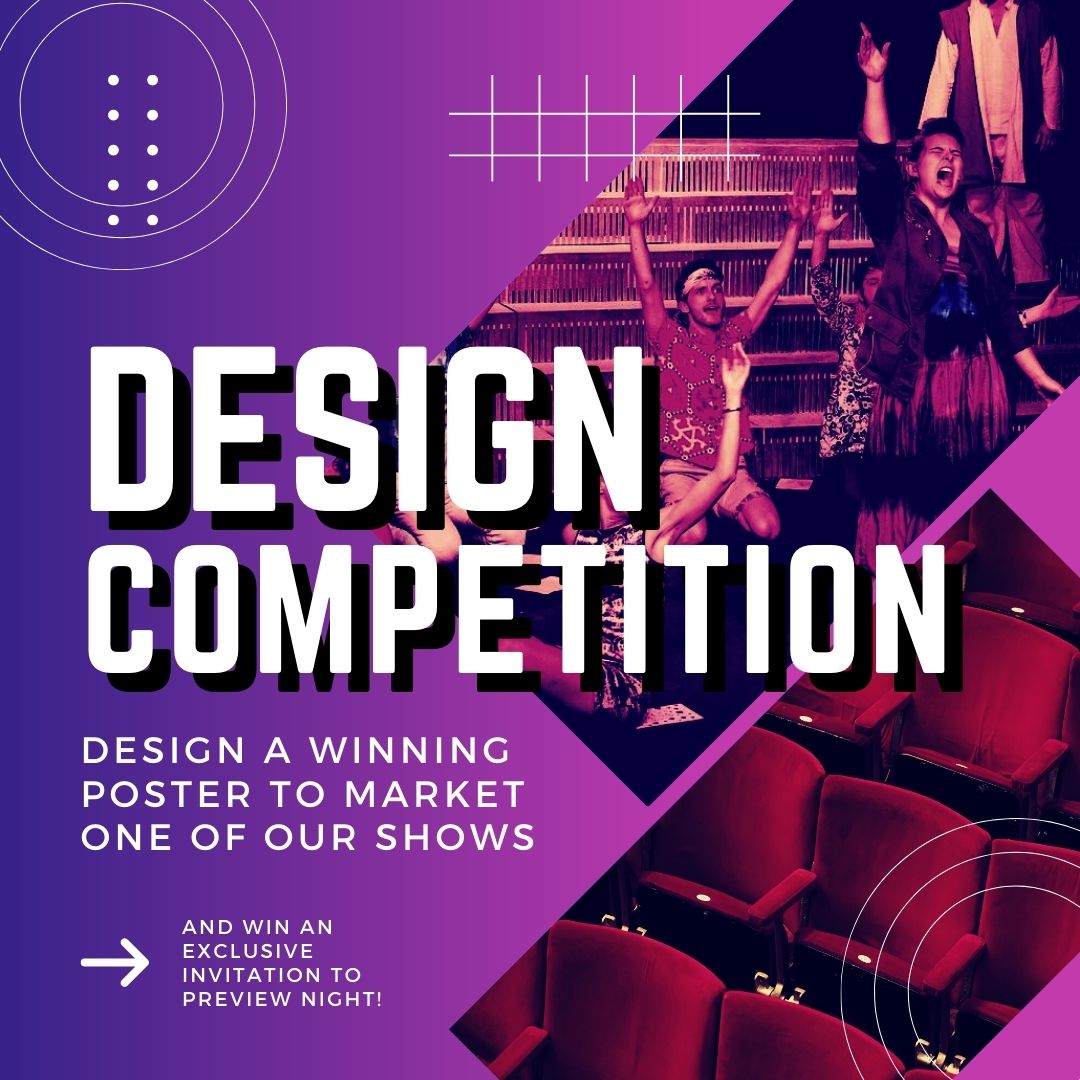 Design Competitions
How Do I Enter?
What Do I Win?

An exclusive invitation to the Preview Night for that show
A complimentary drink and a copy of the programme
Full credit as the artist
A mention in the programme
The 15th Annual Writefest
Submissions Deadline: 12 November 2021
An evening of six short plays:

A3, by Neil Jarvis
Death by Misadventure, by Liz Carroll
Factory Children, by Matthew Beswick
The Fisherman & His Wife, by Steph Gunner-Lucas
A Shot a Life, by Neil Jarvis
A Thousand Words, by Adrian Tang
Progress Premieres
Submissions Deadline: 22 October 2021
Two new plays, with an interval between:

Moles, by Sarah Wright
Set in a bunker in the London Underground, Moles is a World War Two drama about the staff who supervised the railways during the war. It follows their day to day lives until it is revealed one of them is not all they seem.

Liar's Teeth, by Emily Goode
Two fibbers, who just can't help themselves, in a world where anything from the smallest white-lie to the hugest tall-tales, are punishable by imprisonment. This dark comedy-drama examines disinformation and making the best of a bad situation, and comes from the writer of WriterBird ('Entertaining genius.' - Reading Chronicle), and Scenes Cut ('Superbly scripted.' - Whitley Pump).
Yous Two, by Georgia Christou
Submissions Deadline: 23 December 2021
Synopsis:

Fifteen-year-old Billie has lived with her dad in their little flat for as long as she can remember, but all that's about to change. She's got big plans – get Dad a job, sort out her grades, and live in a house with five bathrooms. But one reckless night threatens to undo all her hard work and derail her ambitions… When it's always been the two of you, how easy is it to get out, or to let anyone else in? What happens when those you should depend on, need you more than you need them.
Catch-22, by Joseph Heller
Submissions Deadline: 21 January 2021
Synopsis:

The pacing of Catch-22 is frenetic, its tenor intellectual, and its humour largely absurd, though interspersed with moments of grisly realism. The absurdity of war and military life are examined through the experiences of Captain John Yossarian and his cohorts, who attempt to maintain their sanity while fulfilling their service requirements so that they may return home. Most events occur while the airmen of the Fighting 256th (or "two to the fighting eighth power") Squadron are based on the island of Pianosa, west of Italy.
Angels in America (Parts I & II), by Tony Kushner
Submissions Deadline: 4 March 2021
Synopsis:

In mid-1980s New York, AIDS spreads unabated and Reagan's America is unwilling to help. Two couples' lives intertwine through physical relationships and metaphysical encounters. Prior and Louis' relationship comes under strain when Prior is diagnosed with AIDS and both struggle to cope with the harsh reality of disease. Harper and Joe are unhappily married Mormons. Harper hides from her pain with Valium; Joe with long walks at night. A secret prevents them from being able to communicate. Angels in America interrogates sexuality, religion, race, and politics at the end of the last millennium in one of the most lauded plays of all time.
---
Art in the Foyer
During each of our shows, we turn our foyer into an exhibition room showcasing work by local artists. This opportunity is open to all, and there is no hanging fee. We do, however, retain a 20% commission on all artwork sold.
We're interested in artwork in all media, but due to limited space can only accept arrangements that can be hung on the walls.
For more information or to book your space, please contact our Art Co-ordinator, Chris Moran: [email protected]