Great Expectations
GREAT EXPECTATIONS by Charles Dickens
No performance on Sunday 24 July
A new, faithful, and fast-paced adaptation of Charles Dickens' classic tale for the stage. As the sun sets over the ruins of Reading Abbey, see how orphan Pip comes into his "great expectations". His journey from a boy to apprentice blacksmith, to a young gentleman, is packed with surprises and setbacks.
His older sister brings up the young Pip "by hand". The kindness of her husband, Joe, compensates for her casual cruelty. After a terrifying encounter with an escaped convict, Pip obeys a summons from the reclusive Miss Havisham to play at her house. There he meets the haughty Estella, with whom he becomes besotted.
Some years later, Jaggers, a lawyer, surprises Joe and Pip with news of Pip's great expectations. But who is his mysterious benefactor? Can he now win the love of coldhearted Estella? And will his new wealth make him happy?
Join Pip and a cast of memorable characters for a timeless tale of mystery, humour, and redemption.
Adapted and directed by John R. Goodman. Script available at Amazon.
Video by Aidan Moran
Cast
Dean Stephenson - Pip
Peter Knightley - Magwitch
Paul Gittus - Joe, Judge
Juliet England - Mrs Joe, Molly
Thom Ripper - Compeyson,
Peter Cook - Jaggers, Pumblechook
Filton Kingswood - Orlick
Assunta Palladio - Sergeant, Servant
Jackson Dale - Wemmick, Soldier
Ethan Law - Drummle, Soldier
Nancy Gittus - Biddy
Evie Stonehouse - Estella
Ali Carroll - Miss Havisham
Dylan Collie - Herbert
Lauren Boys - Watchman, Waiter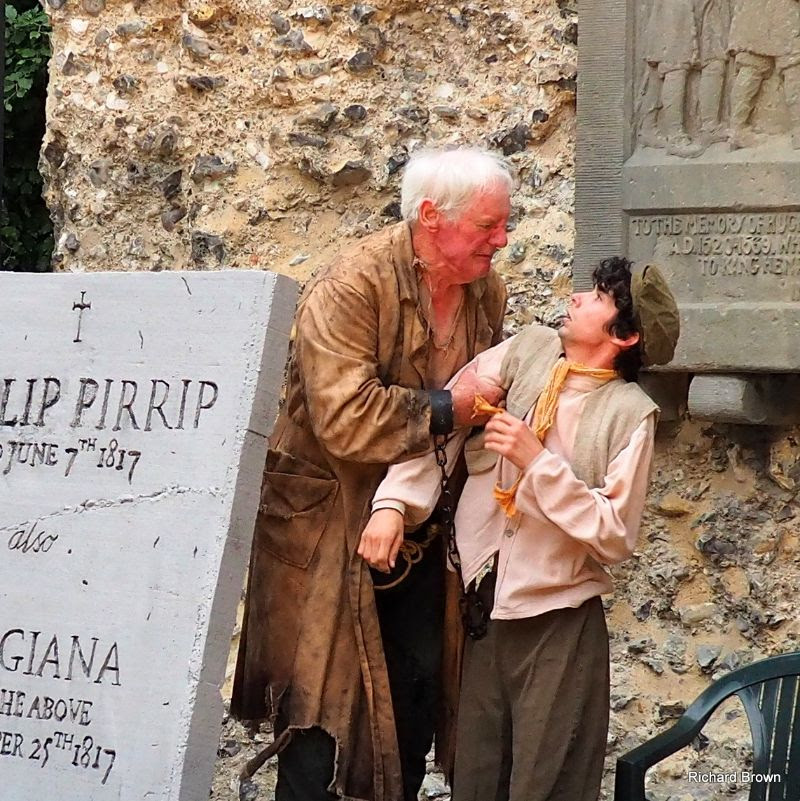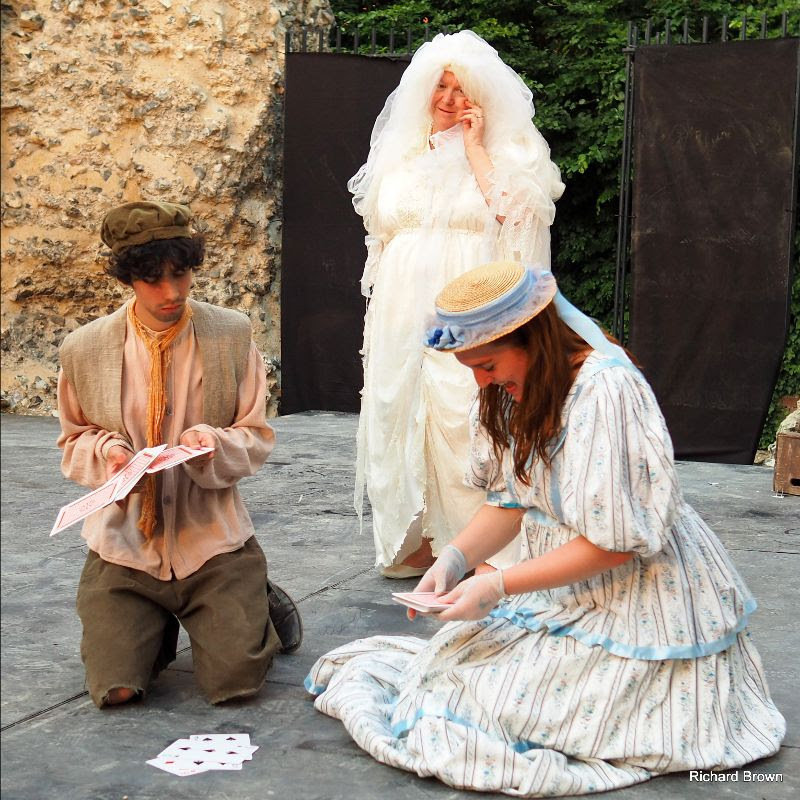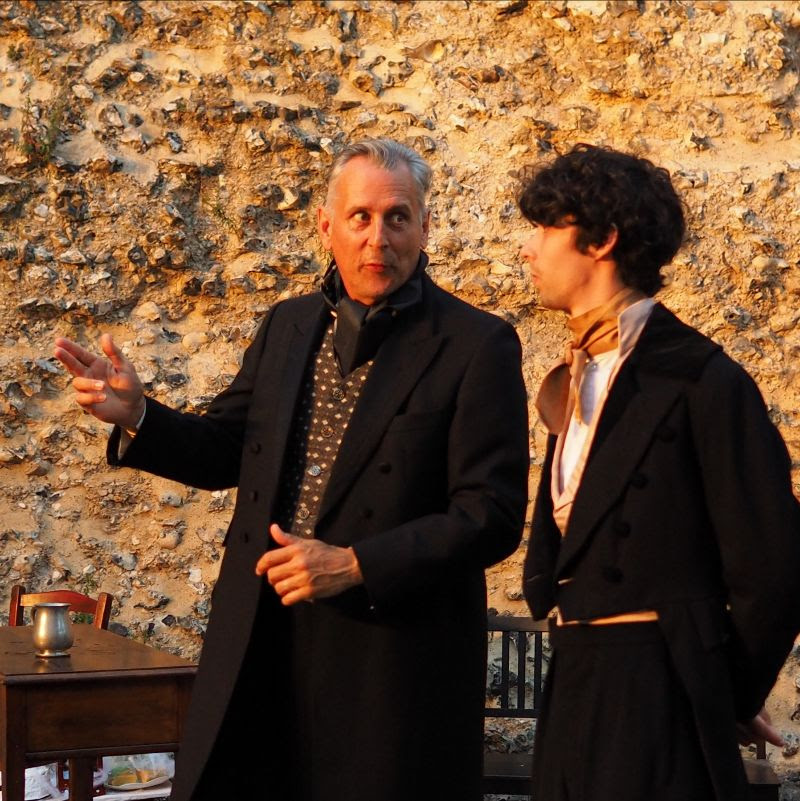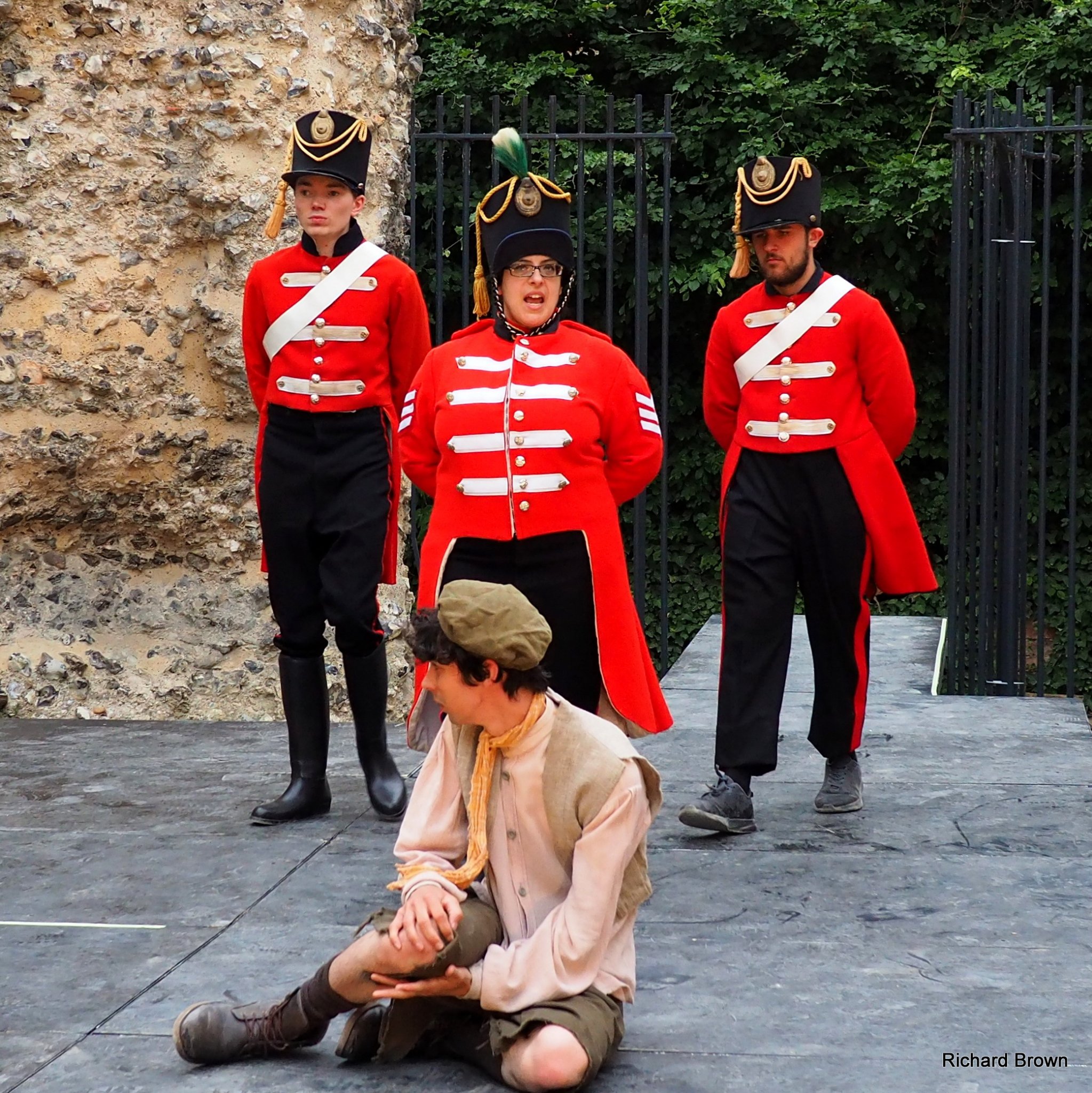 Reviews
Stephanie Gunner-Lucas on Facebook:
A brilliant adaptation of the story, and a lot of fun too!
...the overhang of the gaol through the gaps of the abbey ruins lends an extra Dickensian dimension to proceedings... Progress' unique staging means that it becomes an ever-present, looming character.

...Pip is played with a ready, endearing awkwardness by Dean Stephenson...In the last act especially, Stephenson lays the entire character bare, earnest and heartfelt...His final few minutes of the piece are a triumph.

...He is joined by Peter Knightly and Paul Gittus in their Magwitch and Joe Gargery respectively, whose performances rang through with authenticity and heart...

...While Miss Havisham can feel like an overbearing, morose character even in the source material, this production at once makes her more likeable and more believable, which is in no small part thanks to the portrayal by Ali Carroll.

...The direction is considered, with even the most pragmatic of theatrical necessities, the passage of time, worked into a comedic moment as the play progresses towards the end of the first act. This then becomes a running joke, which only adds to punchy pace of the production...

...Overall, as Progress closes it's 75th season, its take on Dickens shows that Great Expectations of the theatre are very well founded.
Emma Sterry on Facebook:
I had the great pleasure of watching this last night in the coolness of the Abbey Ruins. This is a great production, with a very clever, funny and riveting adaption, that leads you through the life of Pip. The cast's characterisations are superb and keep the action moving through quick changes of venues and timeline. Please do go and see this show it will meet your "Great Expectations". Hurrah.