What's on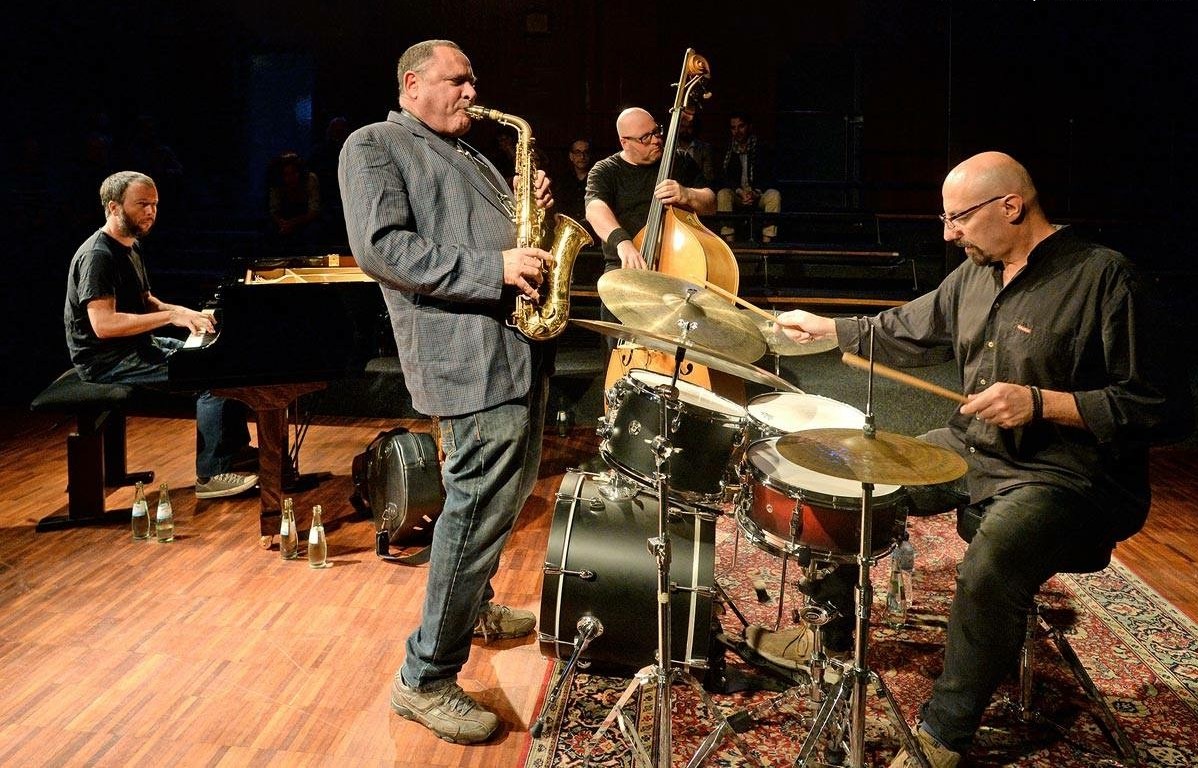 Gilad Atzmon - Tenor sax
Frank Harrison - Piano
Yaron Stavi - Double Bass
Enzo Zirilli - Drums
The constantly touring sax supremo Gilad Atzmon, who The Times once described as 'the hardest gigging man in British jazz' leads this excellent band paying homage to one of the greatest jazzmen of all time with 'The Spirit of Trane'.
In Gilad's own words: "Marking fifty years without John Coltrane The Spirit of Trane is our attempt to reflect upon the beauty of the man's music. John Coltrane was the most influential tenor saxophonist in jazz history. Whether it is his patented sheets of sound, his rapid-fire improvisations, the advanced harmonic progressions, the sonic impact of the best jazz quartet ever or his lush interpretations of the most beautiful ballads, no aspiring music lover can afford to neglect the music of Trane. But Coltrane is far greater than the sum of his outstanding musical achievements. He was a voice of a generation, an artistic revolutionary spirit, a man who transformed anger into love and plight into a humanist message. Coltrane is for us jazz at its best: an authentic creative wave of constant transformation and innovation. Trane is for us, first and foremost, a spirit. I hope you enjoy this musical journey"
Born in Israel but based in the UK for over twenty five years, the multi-talented Gilad Atzmon who is best known as a saxophonist and composer is also a prolific author and political activist. His philosophy and music have always sought to surmount boundaries and barriers and encompass different cultures. As a leader he has fronted his regular working band The Orient House Ensemble since 2000.
"A formidable improvisational array…a local jazz giant steadily drawing himself up to his full height…"-John Fordham, The Guardian


"Best Musician" living in the world today, Robert Wyatt, The Guardian
"…Atzmon is an astonishing musician." John Lewis, Metro


"Atzmon is a loose cannon: a larger than life figure with an almost overpowering musical personality… it's as perfect a jazz marriage as you could wish for" Phil Jonson, Independent on Sunday
Frank Harrison took up the piano at 11 and began playing gigs when he was 15. At 16 he won the soloist award in the Daily Telegraph Young Jazz Competition, and at 18 was placed second in Young Jazz Musician Of The Year. After taking up a scholarship at Berklee School Of Music, Boston, he returned to England and joined Gilad Atzmon's band. In 2000 they started the Orient House Ensemble, with whom Frank has recorded eight albums, including BBC Jazz Album Of The Year 2003, "Exile".
Double bass player Yaron Stafi studied music in his native Israel before continuing his studies at the Berlin Academy of Arts, and in both those countries he was a member of various youth classical orchestras. In 2002 he moved to London and joined Gilad Atzmon as a member of the Orient House Ensemble, but also plays in various other jazz bands in the UK and Europe.
Enzo Zirilli started as a drummer in Rock and Rhythm & Blues bands before moving into jazz. He came from Italy to London in 2003 where he started playing with many different big names on the London jazz circuit as well as leading his own band.
Jazz at Progress is presented in association with Jazz in Reading.
by Jez Butterworth
7-16 February 2019, performances at 7.30pm
On St George's Day, the morning of the Flintock Fair, Johnny "Rooster" Byron, local hell-raiser, teller of tall tales and modern day Pied Piper, is a wanted man. The council officials want to serve him an eviction notice on his caravan, his kid wants his dad to take him to the fair, Troy Whitworth wants to give him a serious kicking and a motley crew of mates wants his ample supply of drugs and alcohol.

Jez Butterworth's infamous and award-winning play is a comic, contemporary masterpiece of life in our green and pleasant land.
"Unarguably one of the best dramas of the twenty-first century"
Guardian
"A wonderful, rollicking, dark comedy about contemporary life in rural England"
Financial Times
Jerusalem includes strong language and scenes of illegal drug use (marijuana, amphetamines, cocaine) so parental discretion may be required for under-16s. The play is studied in schools and is on the AS/A level syllabus for some boards, for both Drama and English Language and Literature.
Cast
Phaedra - Sophie Maybury
Ms Fawcett - Chris Moran
Mr Parsons - Simon White
Johnny 'Rooster' Byron - Matt Tully
Ginger Yates - Joseph Morbey
Professor - Alison Hill
Lee Piper - Laurence Maguire
Davey Dean - Rex Rayner
Pea Gibbons - Imogen Pike
Tanya Crawley - Natasha Hall
Wesley - John Turner
Dawn - Steph Gunner-Lucas
Marky - Dexter Kingsnorth-Page / Oz Kingsnorth-Page
Directed by John Goodman
By arrangement with Nick Hern Books.

22 February 2019 at 7.30pm
Tony Kofi - alto sax
Alex Webb - piano
Byron Wallen - trumpet
Andy Cleyndert - bass
Alfonso Vitale - drums
Deelee Dubé - vocalist
Alto-sax master Tony Kofi fronts this loving celebration of the jazz giant (in every sense) Julian 'Cannnonball' Adderley. The group traces the explosive music of Cannonball from his first session as leader in1955 through work with Miles Davis to the soul-jazz of the 1960s. The repertoire includes Adderley brothers classics like Things Are Getting Better, Work Song, Del Sasser, Sack o' Woe and Mercy, Mercy, Mercy – as well as a guest vocal spot by Deelee Dubé exploring the memorable 1961 collaboration with Nancy Wilson.
Cannonball Adderley was one of the best-loved figures in post-war jazz. Hailed as 'the new Bird' on his emergence, he made historic recordings with Miles Davis and John Coltrane as well as having many crossover hits as a pioneer of soul-jazz. Born Julian Edwin Adderley in Tampa, Florida, on September 15th 1928, he attended the US Navy School of Music before moving to New York City in the 1950s. Spanning bebop to jazz-funk, he was a unfailingly inventive and communicative virtuoso. He died on August 8, 1975; 2018 would have been his 90th year.
Read London Jazz News' review of Portrait of Cannonball
Tony Kofi won the Best Instrumentalist Award at the 2008 BBC Jazz Awards, Best Ensemble at the 2005 Parliamentary Jazz Awards, Album of the Year at the 2005 BBC Jazz Awards and was nominated for an award MOBO in 2008. Born in Nottingham to West African parents, Tony spent a four-year period at the legendary Berklee College of Music in Boston, USA, on a scholarship music diploma. Since then, he has performed with the World Saxophone Quartet, Clifford Jarvis, Courtney Pine, Donald Byrd, Dr. Lonnie Smith, Eddie Henderson and many others. Between 2003 and 2004, Tony was an integral part of the Anglo-American Big Band of Andrew Hill and the Sam Rivers Rivbea Orchestra; he has also recorded with Jamaaladeen Tacuma and Ornette Coleman, as well as with his own bands.

'Kofi's improvising has an arrestingly raw power' – The Guardian

Widely recognized as a seminal figure in world jazz, trumpeter Byron Wallen's work draws inspiration from contemporary and indigenous cultures. Artists he has collaborated with include Andrew Hill, Jack Dejohnette and Wole Soyinka. He has four solo albums, winning awards and nominations from the BBC and the MOBOs. Commissions include FIFA, PRS, Southbank Centre, National Theatre and Game of Thrones. He also has a degree from Sussex University in psychology, philosophy and mathematics.

Winner of the 2016 Sarah Vaughan International Jazz Vocal Competition, Deelee Dubé (pronounced Dubé) comes from a stellar African musical lineage. Deelee's late father was the famed South African jazz pianist Jabu Nkosi; her grandfather another legendary figure from the country's music scene, saxophonist and bandleader Zacks (Isaac) Nkosi. She attended the BRIT School for arts and music, later studying under vocalist Clare Foster, and forming the first of many musical relationships with jazz pianist Roland Perrin. She established her London reputation with tenor saxophonist Renato D'Aiello at Ronnie Scott's Acoustic Jazz Lounge. A songwriter as well as a singer, Deelee has had her work reach the semi-finals of the UK Song writing (UKSC) Contest. Deelee is also a poet, and her work has been published in Write & Shine (Poetry Now Young Writers Book,1995) and the Book of Dreams (United Press, 2010). Her debut album, on Concord records, was released in 2018.

Alex Webb is a songwriter, arranger and pianist; His songs have been recorded by jazz singers China Moses, Mina Agossi, Sandra Nkake, Liane Carroll, Allan Harris, Alexia Gardner and Alexander Stewart, among others. He has created a number of 'words-and-music' productions, including 'Lush Life' (about composer / arranger Billy Strayhorn), 'Charlie Parker on Dial' and 'Cafe Society Swing'. 'Cafe Society Swing' has enjoyed two theatre runs in London and one in New York, where it starred Charenee Wade, Allan Harris and Cyrille Aimée and received a New York Times 'Critic's Pick'. He recently created a musical about Lena Horne, 'Stormy' written with actress Camilla Beeput.

Alfonso Vitale was born in 1991 in Messina, Italy . He started playing the drums at the age of three and became a regular fixture at local jazz club 'La Sosta', sitting in with visiting veteran stars like Bobby Watson, Kenny Barron, Buster Williams, Steve Swallow and others. In 2013, he graduated from the Conservatoire A. Corelli with a degree in classical percussion. Soon after moving to the UK, he became a regular sideman with tenor saxophonist Renato D'Aiello at Ronnie Scott's Acoustic Jazz Lounge and found a comfortable footing on the London scene. More recently Alfonso returned from a three months sabbatical in the Big Apple, New York City, honing and extending his skills as an exponent of his stylistic passion in the style of the old jazz masters.

Andy Cleyndert began playing bass while still at school and, on leaving in 1981, immediately embarked on a musical career backing jazzmen such as Peter King and Art Farmer as house bassist in a jazz club in Manchester. On moving to London he began playing with Bobby Wellins and the Don Weller/Bryan Spring Quartet. Clark Tracey and Iain Ballamy and quickly established himself on the jazz scene as well as touring with such US visitors as Bobby Watson, Bud Shank, Red Rodney Charlie Rouse, Benny Green, Junior Mance, and the European quartet of Gene Harris. In the noughties he started his own record label promoting musicians such as Stan Tracey, Junior Mance, Bobby Wellins, Martin Drew, Peter King, Don Weller, Karen Sharp and to date has released almost 50 albums as well as producing countless others. He was also a member of the Ronnie Scott Sextet/ Quartet for a number of years, and was long-standing bassist for the much-missed Stan Tracey.

Jazz at Progress is presented in association with Jazz in Reading.
Click here for tickets.
by Henrik Ibsen
Adapted by Samuel Adamson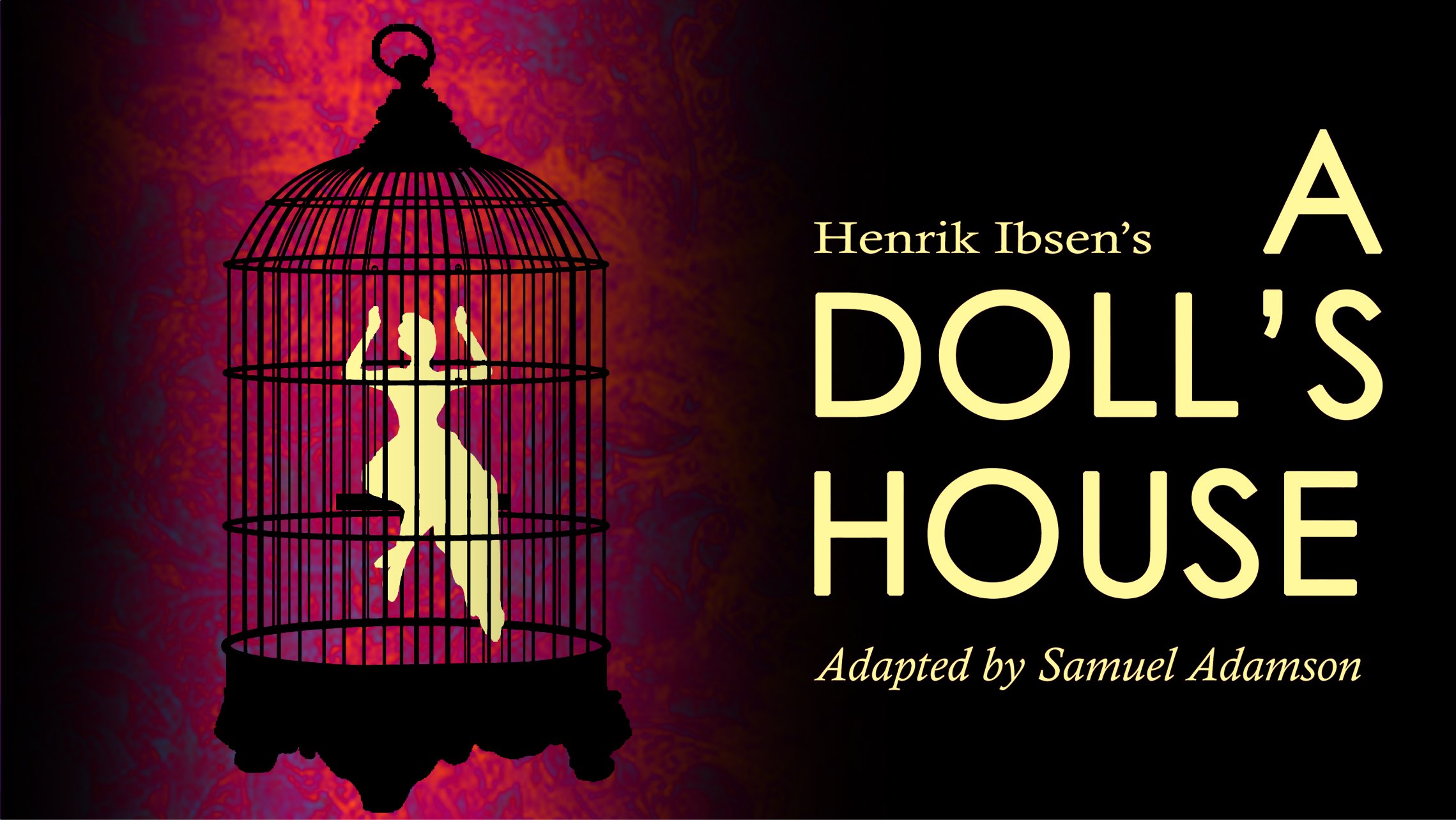 11-16 March 2019, performances at 7.45pm
(Includes Saturday Matinee on 16 March 2019 at 2.30pm)
Nora Helmer has it all: two beautiful children, a lovely home, and a loving husband. However, her idyllic life begins to unravel when an old associate reminds her of the fraudulent contract she made with him years ago.
This classic play finds Nora on a journey of self-discovery and enlightenment that still resonates today.
Cast
Nora Helmer - Tara O'Connor
Torvald Helmer - Chris Pett
Kristine Linde - Iuliana Tiu
Nils Krogstad - Paul Gallantry
Dr. Rank - Mikhail Franklin
Anne-Marie - Michelle Yvonne Appleby
Directed by Adrian Tang
This amateur production of "A Doll's House (Adamson)" is presented by special arrangement with SAMUEL FRENCH LTD.
Joint Adult and Youth Theatre Production
1 -6 April 2019, performances at 7.45pm
A Highdown School girl gets her first crush in Forbury Gardens; two divers take their last leap at Central Swimming Pool; a conscientious MP visits a foodbank in Tilehurst; tempers fray at the 99th Reading Scout Group AGM; and, after drowning his sorrows at the Jazz Bar, a Reading FC misses the bus home.
Inspired by Craig Taylor's brilliant state-of-the-nation play, One Million Tiny Plays About Britain, this new devised work showcases and celebrates the people of bustling, hotchpotch Reading in a series of well-crafted snapshots, designed to delight, provoke and amuse.
Directed by Rachel Taylor.

1-4 May 2019, performances at 7.45pm
Two original plays get their premiere on the Progress stage.
Equivocators by Dan Clarke
Set during the aftermath of the Gunpowder Plot of 1605, William Shakespeare arrives at the home of Ben Jonson in search of the missing pages of the Scottish play he is writing.
Peter's Wife by Christine Moran
Michelle is desperate to have a baby. Julie is desperate to keep her marriage together. And Anna? She's just desperate.
Three couples. Two siblings. One affair. Six lives changed forever.
Past shows at Progress Theatre - Past Seasons
2018
2017
2016
Wolves - December
11th Annual WriteFest - November
Dracula - October

The Long and the Short and the Tall - September
A Midsummer Night's Dream - July - Caversham Court Gardens
Daisy Pulls it Off - July - Progress Youth Theatre
Humble Boy - June
Suddenly Last Summer - May
Stones In His Pockets - April
Marat/Sade - March
Steel Magnolias - February
The Strange Case of Dr Jekyll and Mr Hyde - January
2015
The Hidden Truth - December - Progress Youth Theatre
Brontë - November
The 10th Annual Writefest - October
Two-Way Mirror - September
The Merry Wives of Windsor - July - at Caversham Court Gardens
Gormenghast - July - Progress Youth Theatre
The Weir - June
Talking Heads - April
Animal Farm - March
Gaslight - February
The Three Musketeers - January
2014
Mojo - December - Progress Youth Theatre
Noises Off - November
The 9th Annual WriteFest - October
Darwin and Fitzroy - September
Love's Labour's Lost… And Won - July - at Caversham Court Gardens
The Roses of Eyam - July - Progress Youth Theatre
God of Carnage - June
Not About Heroes - May
Lady Windermere's Fan - April
Trainspotting - March
Bold Girls - February
The Wolves of Willoughby Chase - January