Open Air History
Progress Theatre have been presenting an open-air event in Reading since 1995. Staged in the Ruins of Reading Abbey, it quickly became a cultural highlight in the Thames Valley region, with around 4,000 people attending in later years. Until 2017, all these productions have been plays by Shakespeare. You can see a list of the plays performed in the open air at the end of this page.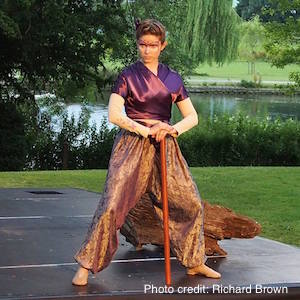 Mounting such an event requires the efforts of a large team of people. Open Air productions contain little pre-existing equipment: everything from the seating to electrical cabling to the front of house tents and stage has to be ordered and installed on site. Preparations start a year in advance and, from January, the production team must work flat out to ensure that everything runs as smoothly as possible.
The Progress production team are all volunteers and none are paid for their time; each person becomes involved because they enjoy the challenges involved in producing the Festival, or in producing theatre in general. If this sounds like you, select Contact Us from the menu to learn more about how you can get involved now and in future years in our open air productions or at Progress Theatre.
Progress Theatre maintains its own theatre, which is Reading's oldest working theatre, having been opened in 1951 by the Progress Theatre Company, which was itself established in 1946. The company staged its first production in 1947.
Progress Theatre enjoys good relations with the Arts and Leisure department of Reading Borough Council.
We are members of the Little Theatre Guild (LTG) and the National Operatic and Dramatic Association (NODA) and we are a registered in England as a charity (no. 205440).
History
At Caversham Court Gardens
The Wind in the Willows (2017)
A Midsummer Night's Dream (2016)
The Merry Wives of Windsor (2015)
Love's Labour's Lost... And Won (2014)
Macbeth (2013)
Henry IV Part One (2012)
The Tempest (2011)
At Reading Abbey Ruins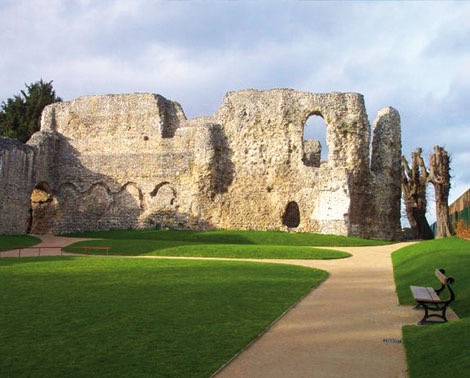 Romeo and Juliet (2021)
King Lear (2019)
Much Ado About Nothing (2018)
The Taming of the Shrew (2008)
A Midsummer Night's Dream (2007)
The Winter's Tale (2006)
Romeo and Juliet (2005)
The Comedy of Errors (at South Hill Park) (2004)
The Merchant of Venice (2003)
Julius Cæsar (2002)
As You Like It (2001)
Twelfth Night (2000)
Richard III (1999)
Much Ado About Nothing (1998)
King Lear (1997)
Macbeth (1996)
Henry V (1994)