Romeo & Juliet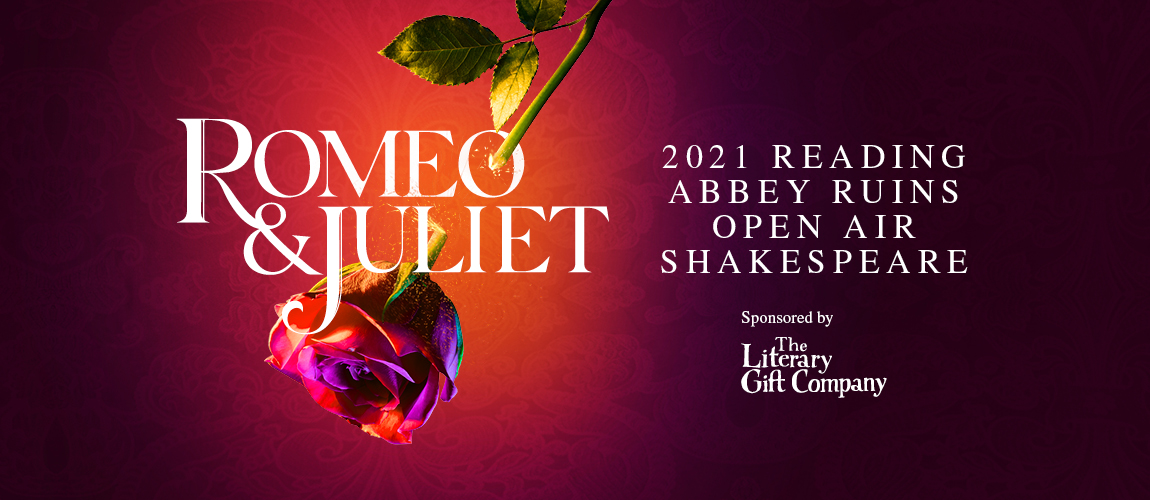 by William Shakespeare
14-24 July 2021 | open-air production in the Reading Abbey Ruins
Encapsulating tragedy and comedy, the most famous romance in the world comes to the Reading Abbey Ruins in 2021. A group of masked Montagues risk further conflict by gate-crashing a Capulet party, and young lovesick Romeo falls instantly in love with Juliet Capulet. But her toadying parents' plan to marry her off to her father's choice, the Count Paris, sacrificing Juliet's happiness to enhance their social status. Their burgeoning romance is further threatened as the age-old vendetta between the two families erupts into bloodshed, and the seemingly star cross'd lovers find themselves on opposite sides of a divide that cannot be bridged. Toxic machismo, street violence and polarised mindsets all find parallels in the present-day, giving this story a freshness and relevance to audiences of all ages. With comedy and music, and modern language semi-improvisations that never compromise the work itself, this production will also appeal to those who rarely visit the theatre or read Shakespeare.
In the historic setting of Reading Abbey Ruins, watch this performance of Shakespeare's most-performed tragedy as the sun sets.
You will need to provide your own low back chair, or hire one from us for a small charge. Umbrellas are not permitted during the performance to preserve the viewing comfort of those behind you.
This event is being run under COVID-19 rules, and measures will be in place to keep you safe - all seating is socially distanced, a one-way system will be in place, and all payments are card/contactless only. You may only book tickets for your household or bubble.
Bar
Please do not bring drinks with you, a bar is being provided by Reading-based company Blue Collar. You may know them from their street food markets in Market Place, food and drink events in Forbury Gardens and previous work with Reading Football Club. They'll be selling craft beers, Prosecco, wines, spirits, soft drinks and bar snacks.
Picnic Boxes
We've partnered with Didi & Dot to offer their delicious picnic boxes delivered to the Abbey Ruins for all Romeo and Juliet performances, AND they will be donating 10% of your spend to Progress Theatre!
Each box is jam-packed with tasty treats to keep you happily snacking throughout the show. You can pick the theme of the box (cheeses and deli meats, vegetarian or vegan) and there are four different sizes available to suit individuals and larger groups. Prices start from £12. Picnic boxes will be ready and waiting for collection at the gates when you arrive, so all you need is your picnic blanket and perhaps a nice glass of vino from the Blue Collar bar. Cheers!
Sponsored by The Literary Gift Company
Licenced bar by Blue Collar
Order your picnic from Didi & Dot, and they will deliver it to the Ruins for you.