2021 Season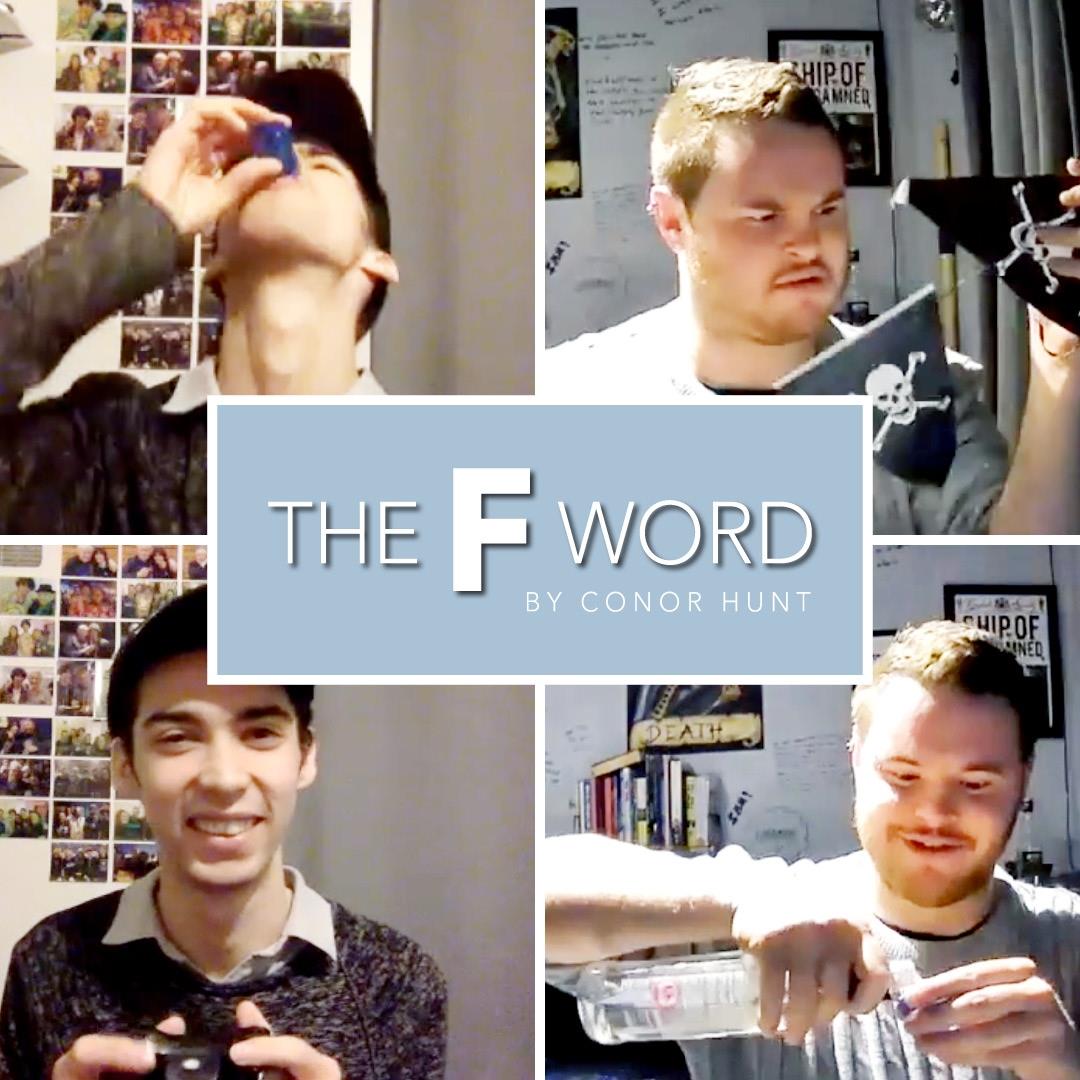 The F Word
27-30 January
"They've given me six weeks. Like the summer holidays. Except I won't be going back after this one. Six weeks until the end... and we're gonna f*cking make the most of it."
Seventeen-year-old Jacob and Tommy are ordinary teenage boys with an ordinary friendship, who happen to find themselves in a rather extraordinary situation. Why? Because Jacob is dying. A comedy drama exploring the wonder of teenage friendship and youthful positivity, even when the odds are set against you. This isn't a story about death. It's a story about life, friendship and a funeral.
'The F Word' by Conor Hunt, was originally produced for Edinburgh Fringe 2017.
---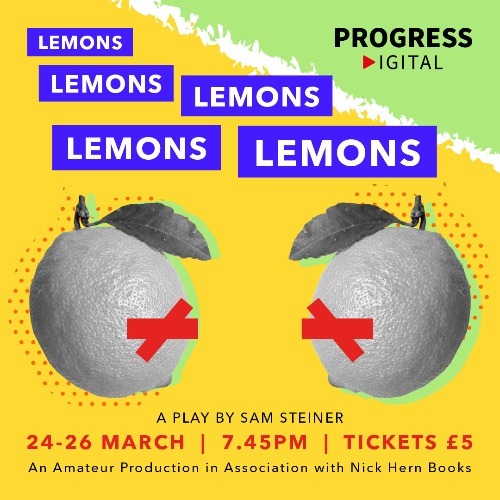 Lemons Lemons Lemons Lemons Lemons, by Sam Steiner
24 - 26 March
The average person will speak 123,205,750 words in a lifetime. But what if there were a limit? Oliver and Bernadette are about to find out. A two-hander that explores how (and how well) we communicate, along with ideas about censorship, oppression, and free speech. It's about what we say and how we say it; about the things we can only hear in the silence; about dead cats, activism, eye contact and lemons, lemons, lemons, lemons, lemons.
---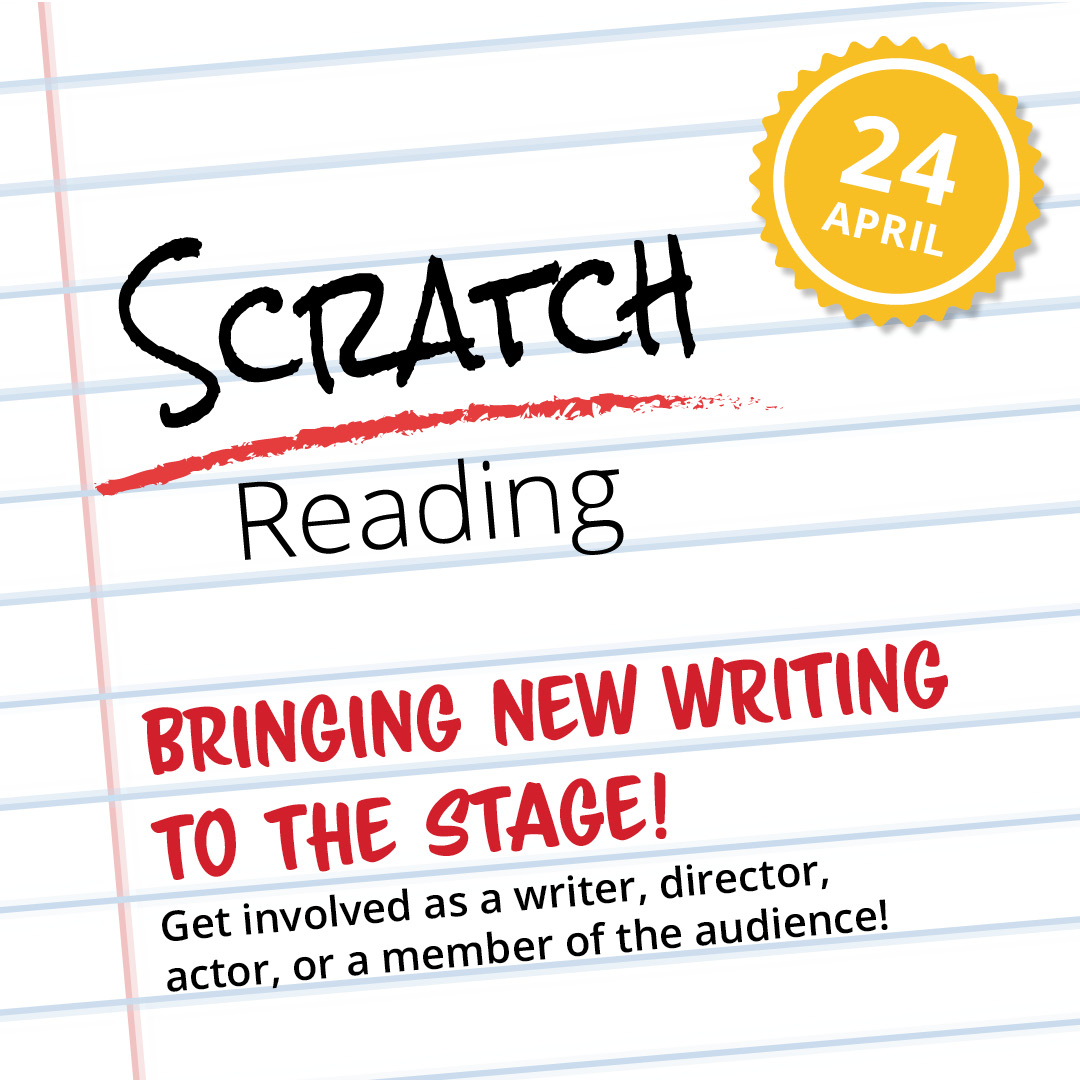 Scratch Reading
24 April
Playwrights' alert: Scratch Reading is back! Returning to Progress Digital following the success of the past two events, Scratch Reading once again offers the exciting opportunity for writers to see their original short play performed to the digital world. One night, 3 - 4 short plays… all rehearsed earlier that same day! Includes a Q&A Session with all the winning playwrights after the performances.
If you're a writer - whether experienced or not - get your creative hats on as the submission window for entries will be opening in February 2021, with winning entries selected shortly afterwards. Or maybe you'd prefer to just sit back and enjoy a great evening watching a selection of unique short plays. Either way, watch this space for further details.
---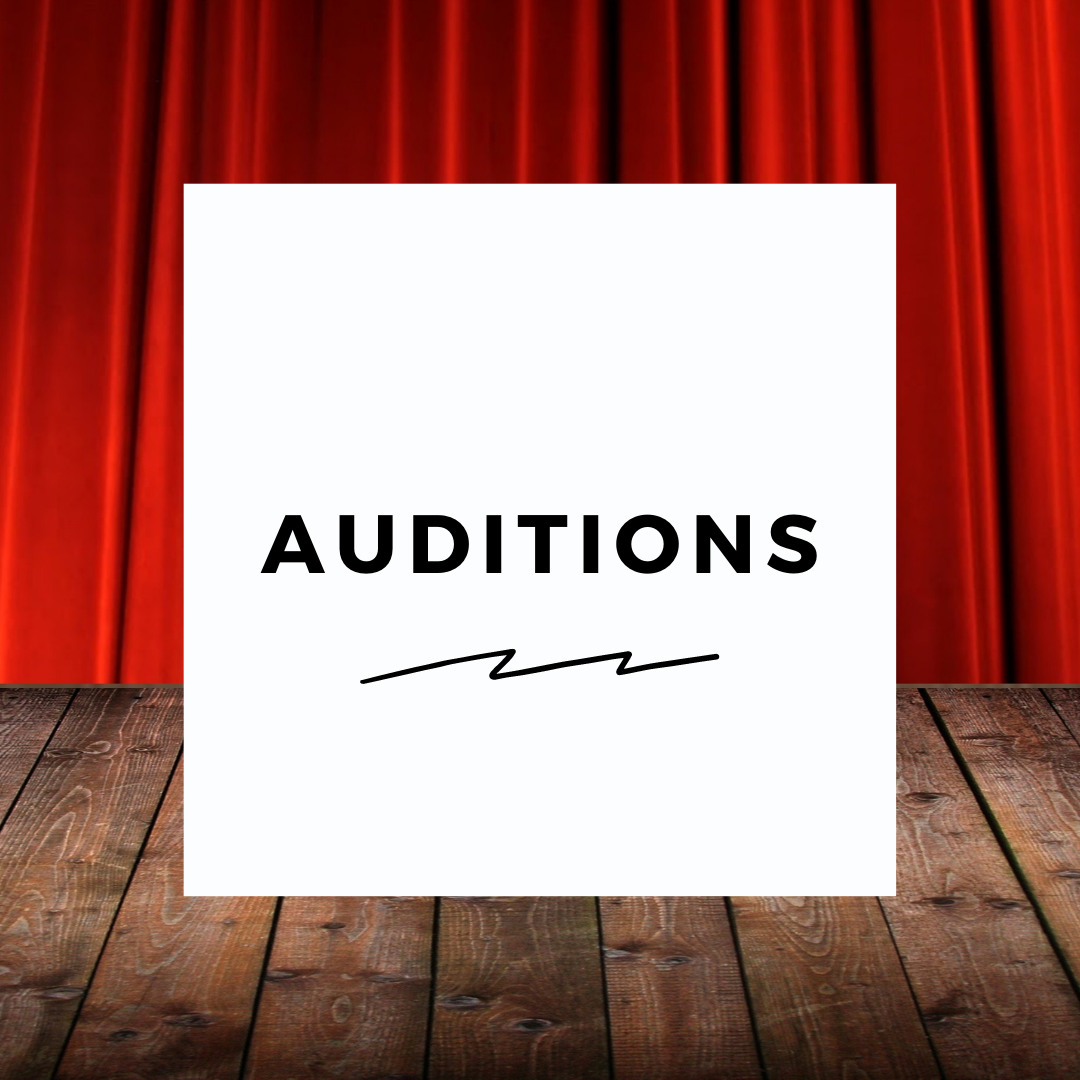 Lessons in Life - An Evening of Monologues
19 - 21 May
A collection of monologues from across the ages, from Shakespeare to Chekhov to Amanda Whittington. An array of colourful characters showing us snippets of their emotional journeys in life and the lessons they've learnt.
---
Rotterdam by Jon Brittain
23 - 25 June
"No Alice, I don't want to become a man, I just want to stop trying to be a woman."
It's New Year in Rotterdam, and Alice had finally plucked up the courage to email her parents and tell them she's gay. But before she can hit send, her girlfriend reveals that he has always identified as a man, and now wants to start living as one. Now Alice must face a question she never thought she would ask... does this mean she's straight?
A bittersweet comedy about gender, sexuality and being a long way from home.
---
Romeo and Juliet | Outdoor Shakespeare in the Abbey Ruins
Dates TBC
Encapsulating tragedy and comedy, the most famous romance in the world comes to the Reading Abbey Ruins in 2021. A group of masked Montagues risk further conflict by gate-crashing a Capulet party, and young lovesick Romeo falls instantly in love with Juliet Capulet. But her toadying parents' plan to marry her off to her father's choice, the Count Paris, sacrificing Juliet's happiness to enhance their social status. Their burgeoning romance is further threatened as the age-old vendetta between the two families erupts into bloodshed, and the seemingly star cross'd lovers find themselves on opposite sides of a divide that cannot be bridged. Toxic machismo, street violence and polarised mindsets all find parallels in the present-day, giving this story a freshness and relevance to audiences of all ages.