Brewster's Millions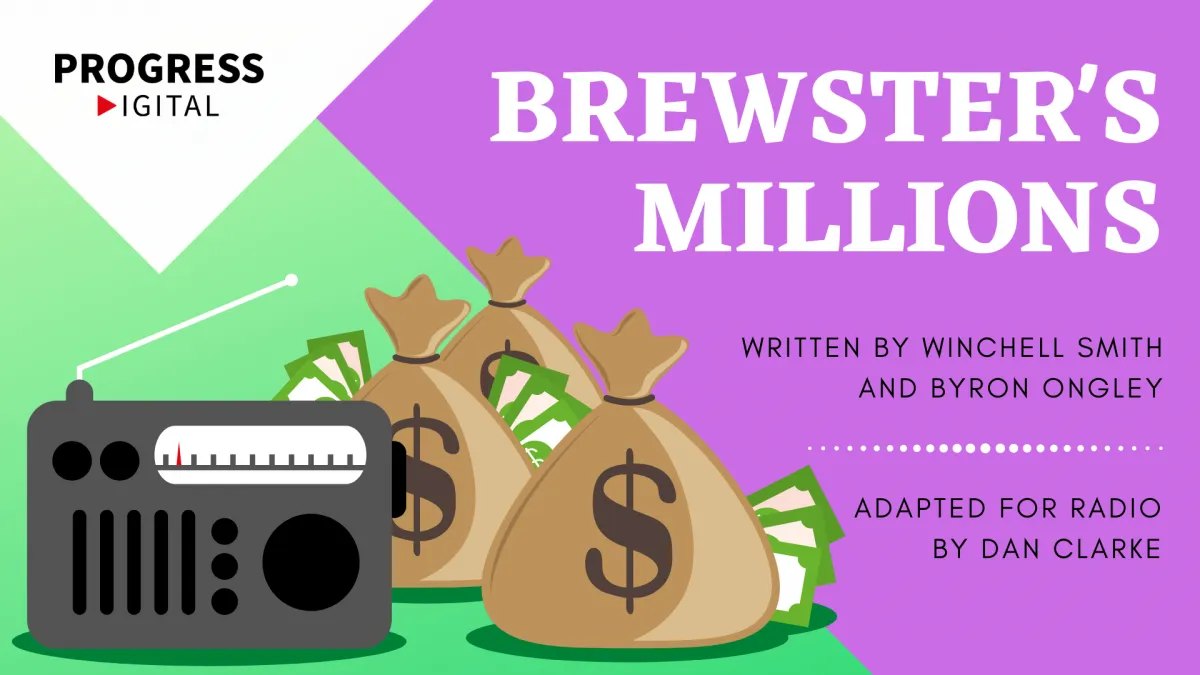 Every Sunday from 4 – 18 April 2021 | Radio Play
Monty Brewster has a problem - she's just hit it rich! There is, of course, a catch... To get £700 million from her uncle, she needs to spend all £100 million that she's only just inherited from her grandfather – and she only has a year to do it. Easy? Not for Monty. Her challenge: "Spend £100 million with nothing to show for it but the shirt on your back and tell no one what you're doing!"

Adapted and directed by Dan Clarke, this fast-paced comedy classic, is brought into the 21st century while retaining all the charm of the original.

We're also marking our 1 year anniversary since the theatre went into lockdown (which sadly meant cancelling the stage production of Brewster's Millions). So we're really pleased to see this show return with the original cast as Progress Theatre's FIRST EVER radio play.

Divided into 3 episodes, don't miss out on a good laugh and mark your diaries for the release dates:
Epsiode #1 – Sunday 4 April
Epsiode #2 – Sunday 11 April
Epsiode #3 – Sunday 18 April
Episodes will be made available to listen on our Progress TV channel. Completely FREE for everyone.