Jazz at Progress: Ian Shaw with Jamie Safir and Mick Hutton
Buy tickets
Adults: £20, Concessions: £18 *
Telephone sales cost an additional £1.50:
call 0333 666 3366
Fri 3 March 2017, 7:30pm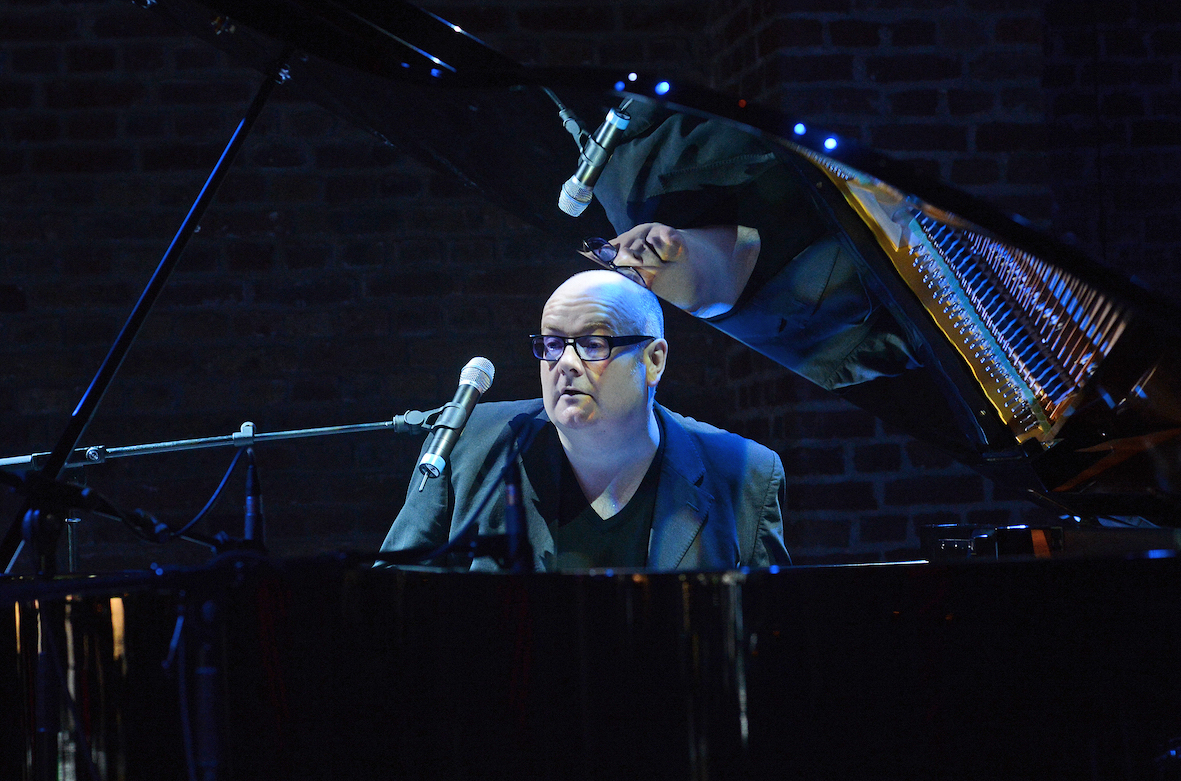 Ian Shaw vocals
Jamie Safir keyboard
Mick Hutton double bass
'Best Jazz Vocalist' at the BBC Jazz Awards in 2007 and 2004, and nominated for Best UK Vocalist at the JazzFM awards in 2013, Ian Shaw has amassed a number of highly acclaimed, internationally released albums and is a popular performer both in the UK and the US. He has been cited, along with Mark Murphy and Kurt Elling, as one of the world's finest male jazz vocalists.
Shaw's career in performance began unusually for a jazz musician on the Alternative Cabaret Circuit, alongside such performers as Julian Clary, Rory Bremner and Jo Brand. Shaw was spotted by Dave Illic, jazz critic for City Limits and was described as 'the voice of the decade'.
Collaborators over the years have included Quincy Jones, Abdullah Ibrahim, Guy Barker, Kenny Wheeler, John Taylor, Iain Ballamy, Mornington Lockett, Barb Jungr, Cleo Laine, John Dankworth, Cedar Walton, Joe Lovano and Joe Beck. Shaw's ongoing and highly popular collaboration is a celebrated duet show with Claire Martin, the UK's finest female jazz singer. Together they have toured the world in an intimate duo setting with Shaw playing piano and with the BBC Big Band. They co-hosted the 2004 BBC Jazz Awards.
In the summer of 2015 Ian signed to Harmonia Mundi's Jazz Village label and recorded his first album with them, The Theory Of Joy, which was released to critical acclaim in 2016.
Shaw's performance at Progress will include a selection of the highly regarded songs from The Theory of Joy, alongside a number of jazz standards and other contemporary songs, all delivered with his impeccable jazz instincts and muscle, and interspersed with moments of razor-sharp wit. Shaw will be accompanied by up and coming jazz pianist Jamie Safir and veteran bassist Mick Hutton. It promises to be an evening of rollercoaster musical emotion and non-stop entertainment.
Reviews for The Theory Of Joy:
'…for musical sophistication and emotional intelligence Shaw and his trio leave most of their peers at the starting gate.' ★★★★ review in The Telegraph
'Shaw's ability to…cut to the emotional heart of a song…remains astonishing." ★★★★ review in Jazzwise
Photo credit: Gerhard Richter
Jazz at Progress is presented in association with Jazz in Reading.