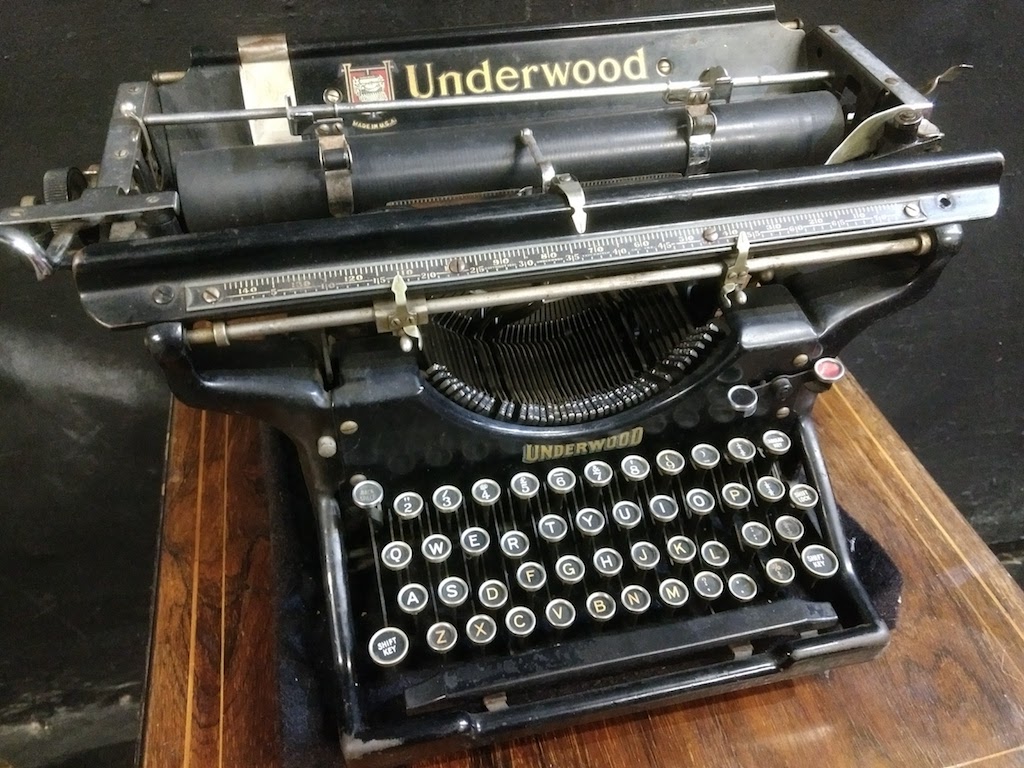 Director Kate Shaw tells us how she came to Murder, Margaret and Me, staged by Progress 22-27 May 2017.
I first became aware of this play in the Spring of 2015. I was working on my dissertation and desperate for any form of distraction – adept as I am at procrastination. My dissertation was on the nature of unreliable narration and the concept of narrative time in detective fiction, using the novels of Agatha Christie as case studies. I've been a Christie nut for as long as I can remember and I knew I wanted to write on her books for my final project. So here I was, doing a topic I was fascinated by, on books I loved, desperate to be doing anything else. I turned to the (then) annual Agatha Christie festival held in Torquay... maybe I could pop down for a day or so, see an interesting play, check out a few of the talks they have, get some inspiration – I mean, it'd practically be research, right? Right?! Fortunately I came to my sense and stayed put, but unfortunately that did mean I missed out on the original incarnation "Murder, Margaret and Me" as a one-woman play.
I bought a copy of the script and was delighted to find that it had been transformed into a full-length play, with three cracking roles. Like Christie, I have always preferred Miss Marple over the fastidious Belgian detective and I have adored Margaret Rutherford from the moment I watched "Blithe Spirit" as a girl, and a play about the relationship between these two ladies, with the Spinster thrown into the mix, was an exciting prospect.
I am rarely hooked on plays as soon as I read them, but something about this one got under my skin and fizzled. There have been a number of production concepts (including one that required a live foley artist on stage) that I considered and rejected, until I finally decided to stick to my forte of keeping everything as abstract and simple as possible, and letting tech (and the actors!) do all the heavy lifting in terms of creating location and atmosphere.
"Murder, Margaret and Me" is a trickier play to stage than might first be realised (at least, than I first realised) – it's easy to be lulled into the expectation that it takes the form of a parlour room, golden age, detective novel. There is a strong element of investigation as Christie uncovers Rutherford's secrets, but mostly the drama lies (as with all good stories) in the characters and their foibles. It would have been so easy for the writer to leave it at that, to create a quasi-detective fairy-tale that romps along merrily. But instead the script calls for a different kind of narrative device – one that addresses the audience directly. Not in itself unusual in either drama or detective fiction, but it did allow me to play with the nature of plays. Stories about stories. Of pretending to be something you're not. The action isn't told in linear form, the narration is taken up by all three protagonists in turn, and the only one with nothing to hide is the fictional character. I was reminded of Pirandello's "Six Characters in Search of an Author", where the fictional characters appear to be more real than the 'real' ones. Dealing with the structure of the play required some careful handling as the relationship between the characters is established and fractured throughout.
Narration and narrative time are key elements that frame the various story threads that run throughout the play. Fortunately, I'd done a bit of research on that front...