Little Gem
By Elaine Murphy
16-21 April 2018, performances at 7.45pm
Doors open at 7.15pm.
Love, sex, birth, death and salsa classes. Three generations of women. One extraordinary year...

Amber has bad indigestion and the sambucas aren't getting rid of it. Lorraine attacks a customer and her boss wants her to see a psychiatrist. Kay's got an itch that Gem can't scratch. And if all that wasn't bad enough, Little Gem makes his presence felt and – well – life is never the same again!

Poignant, emotional, and uproariously funny, Little Gem is a rollercoaster ride through the lives of three ordinary women, as they take turns telling their story.
Reviews
"The enthusiastic reaction of the audience suggests that they were both moved and uplifted by this truly life-affirming play – definitely one to see!" - The Whitley Pump
"I left the theatre brimming with enthusiasm and emotion. This warm and accomplished production is the best thing I have seen in a long while. It's a quiet tour de force and I urge you to go and see it." - The Henley Standard
"It had just the right amount of passion, laughter, tears, dirty humour and soul." - InYourArea
Cast
Amber - Tara O'Connor
Lorraine - Steph Gunner
Kay - Alison Hill
Directed by Steph Dewar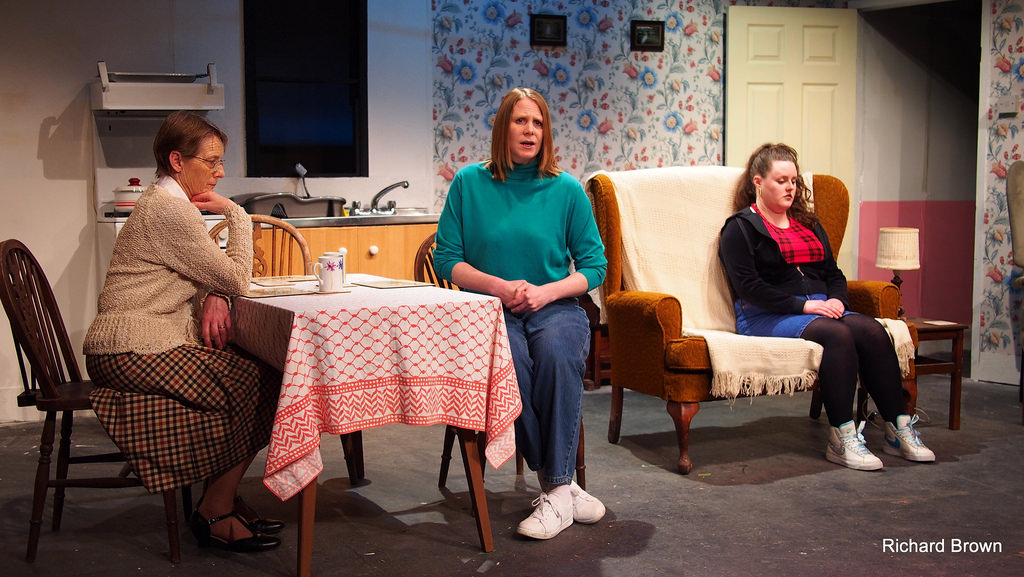 Presented by arrangement with Nick Hern Books