Buddy Cop 2
Written by Paul Thureen and Hannah Bos
Developed by Oliver Butler
13-18 November 2017, performances at 7.45pm
Doors open at 7.15pm.
Two cops...in the kind of quiet little town where a kid dreams of growing up to be a fireman. Or a racecar driver. Where the only question you ask yourself at the end of the day is if you're gonna knock back your cold one at Swanky's, Spanky's, or Zingers. A town where neighbours pitch in to help neighbours in need, and where if you wake up in the middle of the night...you should keep your eyes closed. Because the man in red is there in the corner. Watching you. Smiling at you with his yellow eyes and black teeth. Best to pretend you're still asleep.
When a flood destroys the police station, the local cops set up shop in the nearby community centre, in this early 80s comedic action/mystery of holiday nostalgia and athletic rigour.
The Progress Theatre serves a slice of small-town America in the charmingly offbeat Buddy Cop 2...

It is atwinkle with fairy lights and gaudy tinsel as the tiny burg of Shandon have decided to celebrate Xmas...

The underlying darkness is lifted by wonderfully comedic moments...

They laugh a little, flirt a little, play racquetball a little, then suddenly, without warning, the plot takes an unexpected turn. It is a fizzling bombshell that will shock and perturb.
Cast
| | |
| --- | --- |
| Darlene Novak | Elisse Power |
| Don McMurchie | Alex McCubbin |
| Terry Olsen | Charles West |
| Skylar/Brandi | Isabel Mayes |
Directed by Dan Clarke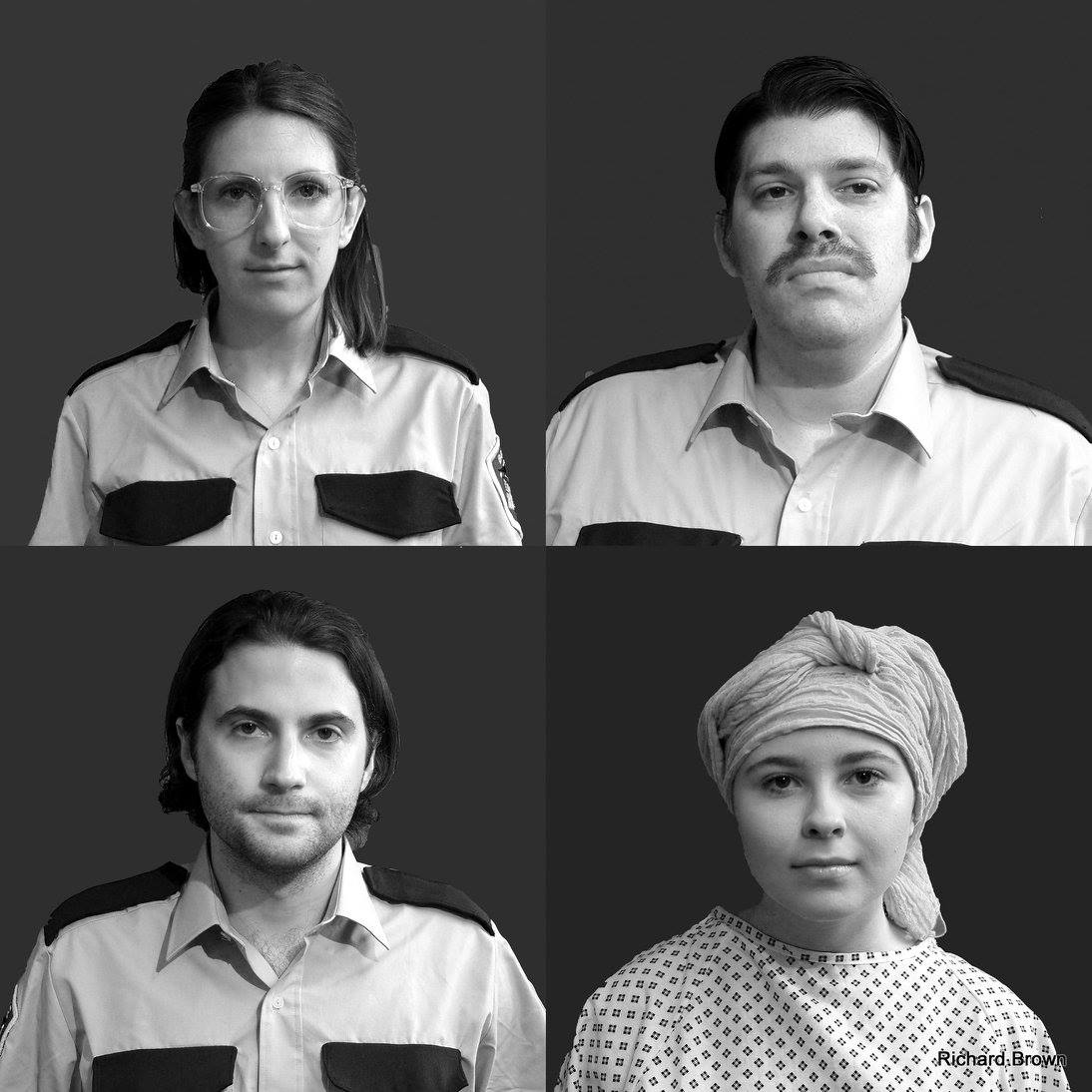 This amateur production of "Buddy Cop 2" is presented by special arrangement with SAMUEL FRENCH, LTD.