Yous Two
by Georgia Christou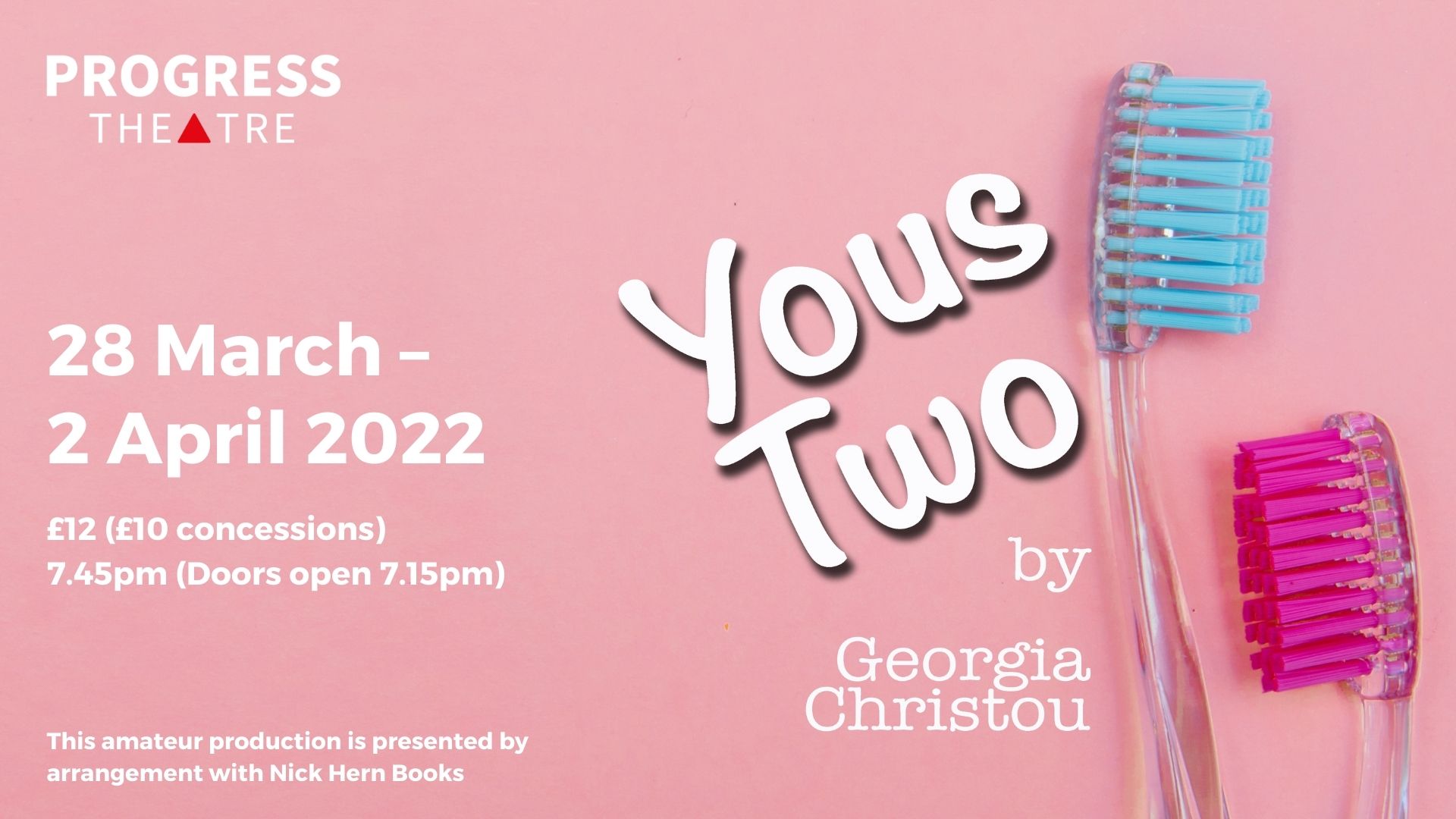 28 March – 2 April 2022
Fifteen-year-old Billie has lived with her dad in their little flat for as long as she can remember, but all that's about to change. She's got big plans – get Dad a job, sort out her grades, and live in a house with five bathrooms.
But going with your impulses can lead to difficult choices. When it's always been the two of you, how easy is it to get out, or to let anyone else in?
A moving portrayal of what happens when those you should depend on need you more than you need them.
Suitable for ages 15+. This play contains strong language and brief male nudity.
Cast
Jonny - Jo-William Tanner
Billie - Isabel Mayes
Rachel - Esme Redrup
Fudge - Eli Taryn
Director: Penny Wenham
Socially distanced seating available:
Tuesday 29 March
Thursday 31 March
Come As You Are night:
Watch Online
A recorded performance will be available to watch online from Saturday 9 April to Sunday 10 April.
NOTE: Tickets must be purchased BEFORE 11pm on Friday 8th April after which the box-office will be closed.
Reviews
An honest, humorous look at family life - Susan Creed for Henley Standard
"It is to the credit of the whole cast that the play's moments of humour, and more sombre, sometimes startling, scenes of violence or poignant conflict are seamlessly woven together." - Rdg.Today