16th WriteFest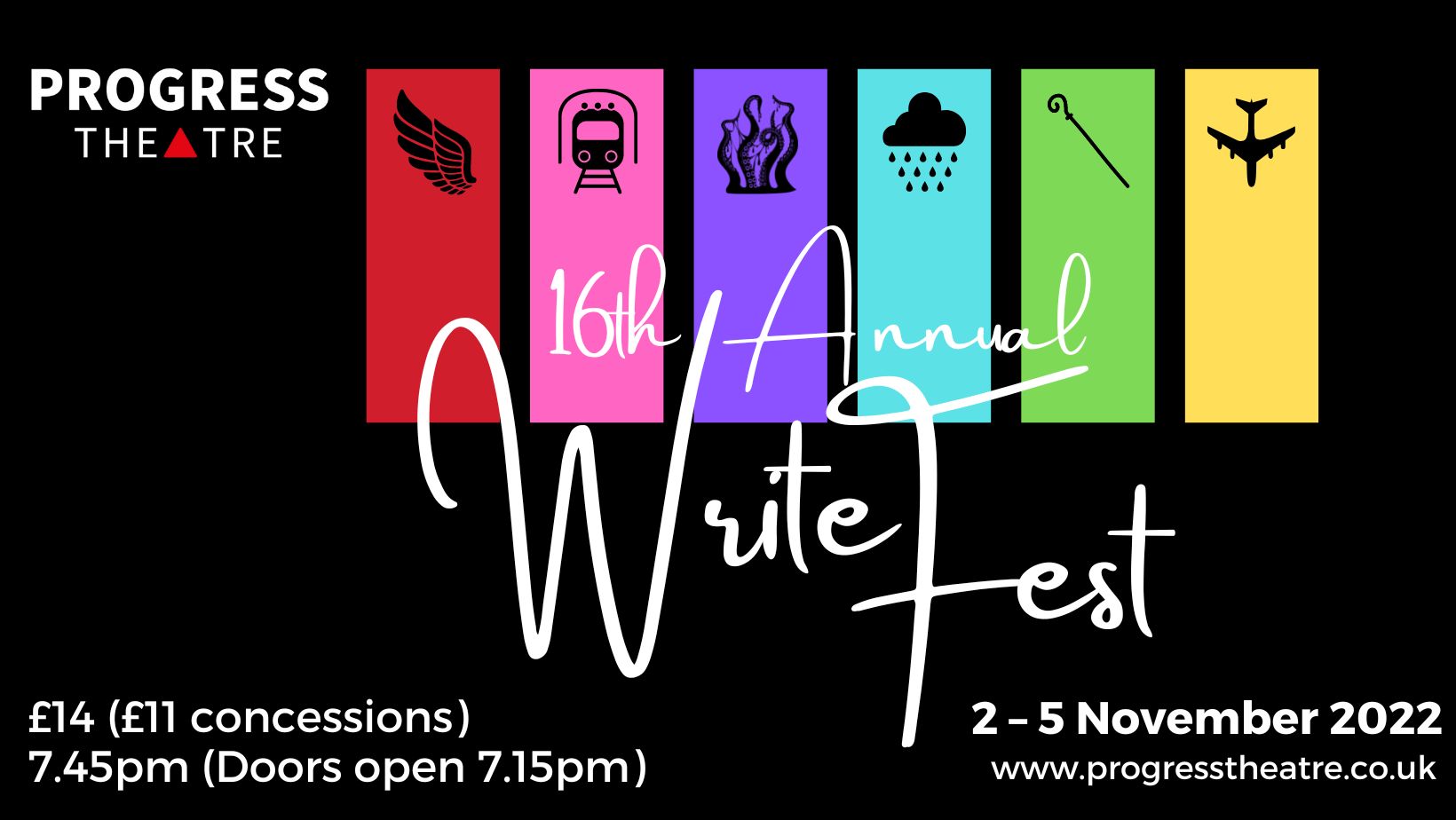 2-5 November 2022
The 16th Annual WriteFest presents 6 new short plays by local writers, providing an evening of varied entertainment.
Airborne by David Salisbury
Albatross by David Pearson
An Angel with One Wing by Paul Gallantry
Heart of Lightness by Robert Kibble
How Gentle is the Rain by Phillip Mannion
Missing by D J Wilson
Content warning: The play How Gentle is the Rain includes a scene of sexual assault which some people may find disturbing. We will offer an extended interval to anyone wishing to avoid this.
Performance ends: 9.50pm (matinée ends 4.35pm)
Note that Wednesday is Come As You Are night and that a socially distanced performance is available on Thursday 3 November.
Cast
Albatross by David Pearson (dir Christine Moran)
Natasha Hall as Cat
Assunta Palladino as Billie
Airborne by David Salisbury (dir Neil Jarvis)
Chris Moran as Julie
Katie Moreton as Charlie
Paul Gittus as Matt
Heart of Lightness by Robert Kibble (dir Michaela Ramos Tremlett & Paul Haigh)
Isabel Vernon as Lorna
Nick Gallo as Harry
How Gentle is the Rain by Philip Mannion (dir Caroline Elizabeth White)
Juliet England as Mother
Katie Upton as Katya/Chorus
Assunta Palladino as Katya/Chorus
Tash Hall as Katya/Chorus
Missing by Debra J Wilson (dir Lauren Boys)
Guy Nicholls as Shepherd
Nancy Gittus as Perry
Isabel Vernon as Carly
An Angel with One Wing by Paul Gallantry (dir Thom Ripper)
Paul Gittus as Dr John London
Chris Gunner-Lucas as William Notley
Nick Gallo as Simon
Jonathan Pursglove as Worshipper
Freddie Meader as Worshipper