15th Annual WriteFest
16 – 19 February 2022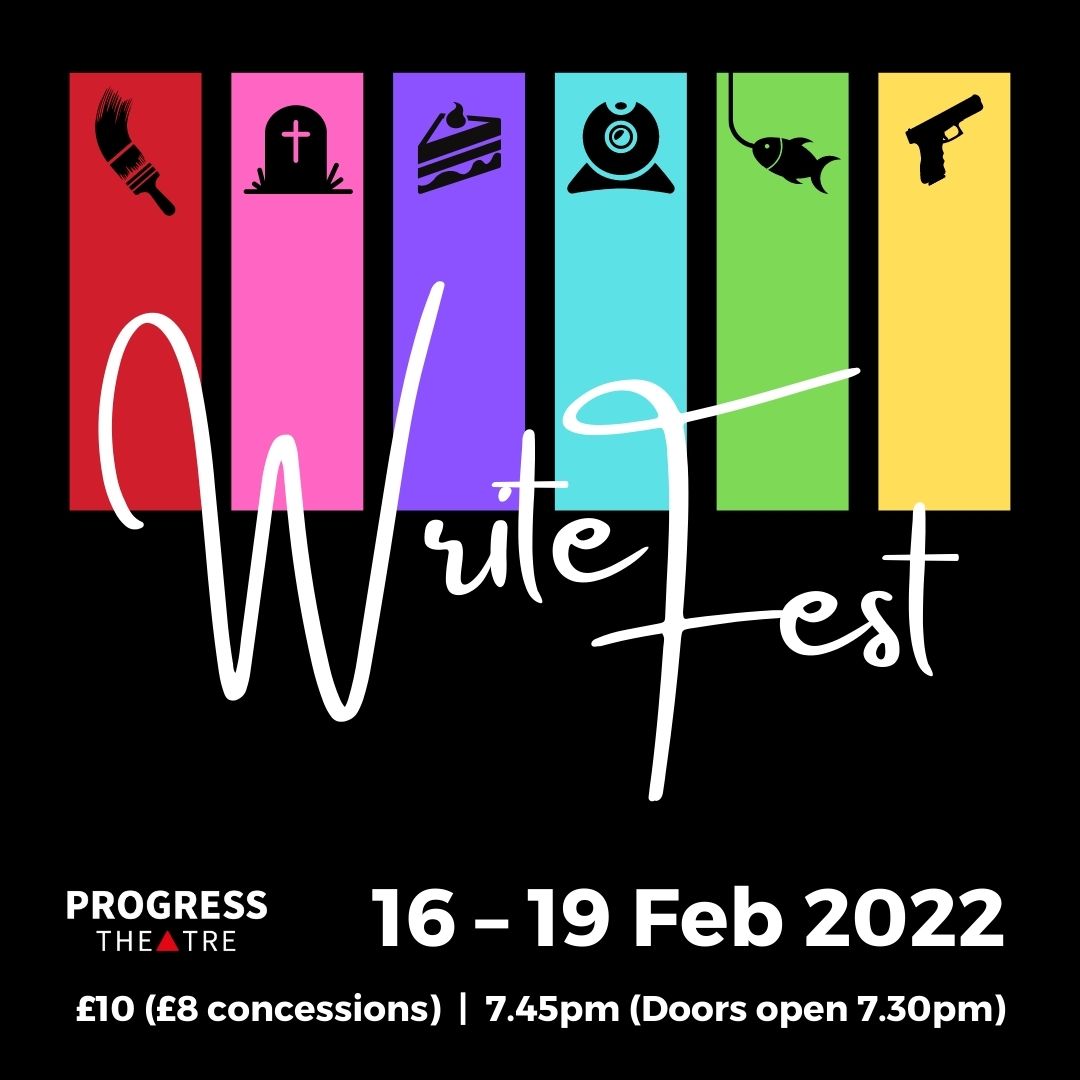 Progress Theatre is proud to present the 15th Annual WriteFest, as part of a festival of new writing celebrating Reading's aspiring playwrights.
Since 2006, Progress has hosted an annual open competition for Reading-based writers, to find 5-8 short plays to stage as part of an evening's entertainment. The resulting performances always make for an exciting, dynamic mix of drama and comedy, directed and cast from Progress' diverse community of members.
This year we are especially proud that all the selected writers (chosen from a wide range of anonymous submissions) are also members of our Reading Playwrights group.
The Plays
A THOUSAND WORDS by Adrian Tang
A court artist must navigate the delicate balance between keeping her patron happy and staying true to herself.
A3 by Neil Jarvis
Two grieving siblings spend their father's wake sifting through memories in the attic. Will they find closure?
DEATH BY MISADVENTURE by Liz Carroll
A wedding turns to tragedy in a comic recounting by various quirky guests. The question is: was it murder?
THE FISHERMAN AND HIS WIFE by Stephanie Gunner-Lucas
A retelling of the The Brothers Grimm story, in which we discover exactly why the Wife is so demanding of the magical fish.
FACTORY CHILDREN by Matthew Beswick
A YouTube star fabricates a haunting in a creepy factory building for views, but is there something more genuine going on in the dark?
A SHOT AT LIFE by Neil Jarvis
When a marriage turns sour, dark secrets and schemes come to light. But everyone deserves a second chance. Right?
Socially distanced seating: Thursday 17 & Saturday 19 (matinee)
Come as You Are night: Wednesday 16 (doors open at 7pm)
Review: From comedy to heartbreak, six fine short plays Susan Creed at The Henley Standard