Catch-22
by Joseph Heller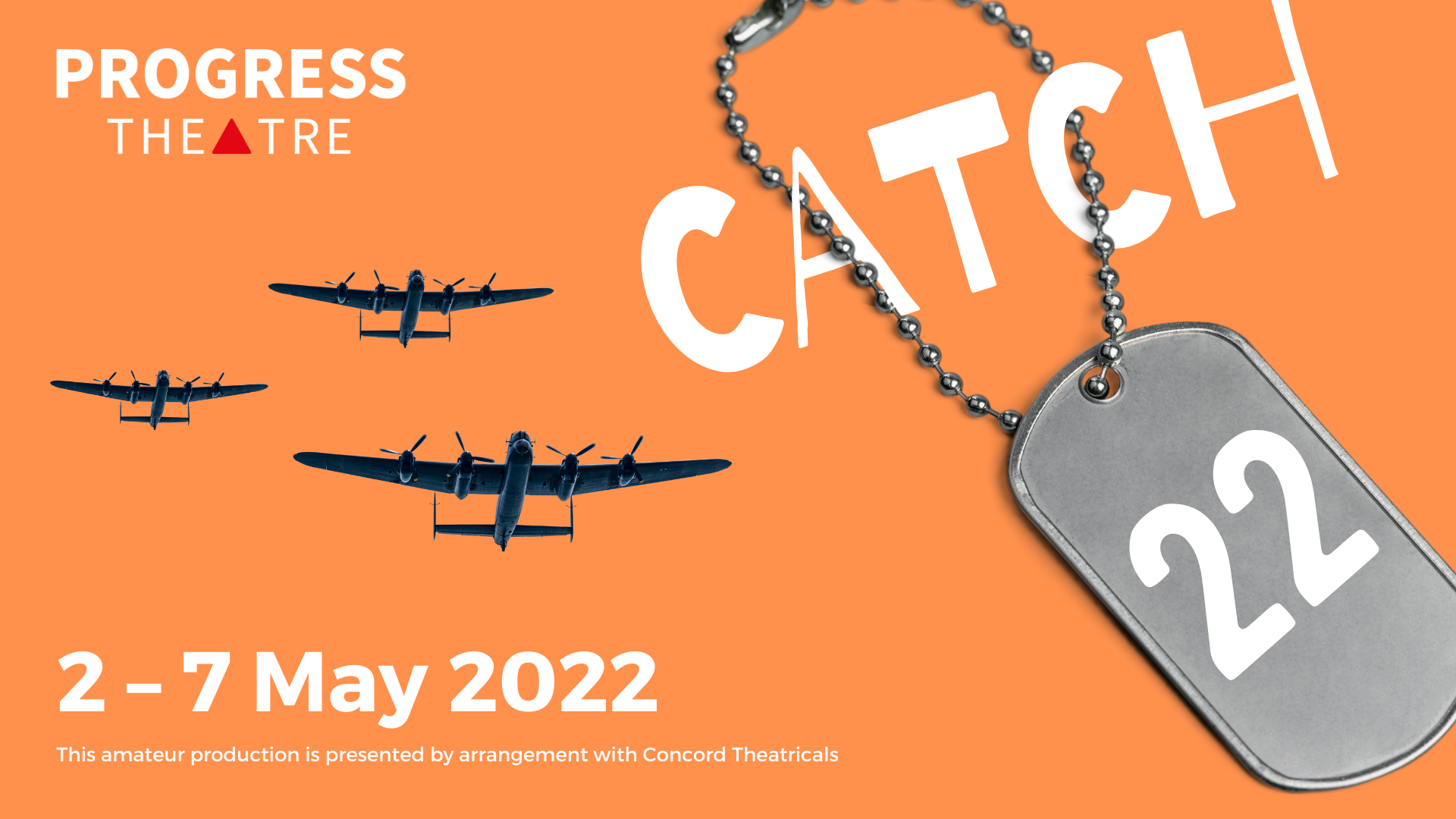 2 – 7 May 2022
The folly of war and those who make it pay is seen through the eyes of Yossarian, a nihilistic bombardier convinced his number is up.
Every time 'Yo-Yo' reaches his quota of missions, the requirements are increased until he flatly refuses to fly. He'd like to get out but there's always a catch...
A satirical play based on the 1961 novel of the same name. The story follows Captain John Yossarian, a U.S. Army Air Forces B-25 bombardier, and a number of other characters, stationed on the Italian island of Pianosa.
Cast
Yossarian - Adrian Tang
Chaplain + others - Paul Haigh
Daneeka + others - Katie Moreton
Wintergreen + others - Jose Tornadijo
Major Major + others - Juliet England
Milo + others - Amelia Sammons
CID man + others - Sue Brown
Towser + others - Michaela Tremlett
Director: Guy Nichols
Socially distanced seating available:
Tuesday 3 May
Saturday 7 May (matinée show)
Come As You Are night:
CAUTIONS: gun shots, reference to sexual violence, mild adult themes.
NOTE: Unfortunately, due to licensing restrictions, we will NOT be able to offer a digital performance of this production.