Secret Life of Humans
by David Byrne
11 – 16 October 2021
Socially distanced bookings are available on Tuesday 12 October at 7.45pm and Saturday 16 October at 2.30pm - masks mandatory during these performances.
Wednesday 13 October is a "Come As you Are" night.
In 1949, scientist and mathematician Dr Jacob Bronowski installs a hidden, locked room in his house. Fifty years later, his grandchild Jamie discovers the secrets contained in that room, unearthing echoes from across six million years of human history. Alongside research scientist Ava, Jamie uncovers revelations from the past, and as dawn approaches both are left wondering, do we really know where we came from? Is academic progress always a good thing? And are we moving forwards or stumbling backwards as a species? This engaging and thoughtful play looks at humanity's story afresh, and wonders if our greatest strength is really our shared imagination.
Cast
Ava - Lara Jayne Collins
Jamie - Katie Moreton
Jacob "Bruno" Bronowski - John R. Goodman
Rita - Emma Sterry
George, Radio/TV producer - Eli Taryn
Other characters played by members of the cast and crew
Directed by Steph Gunner-Lucas
Set: Anthony Travis
Lighting: Clara Barnhurst
Sound: Carole Brown
Projection and technical: Lawrence Bird
Stage Management: Poppy Price/Liz Paulo
Producer and filming: Matthew Beswick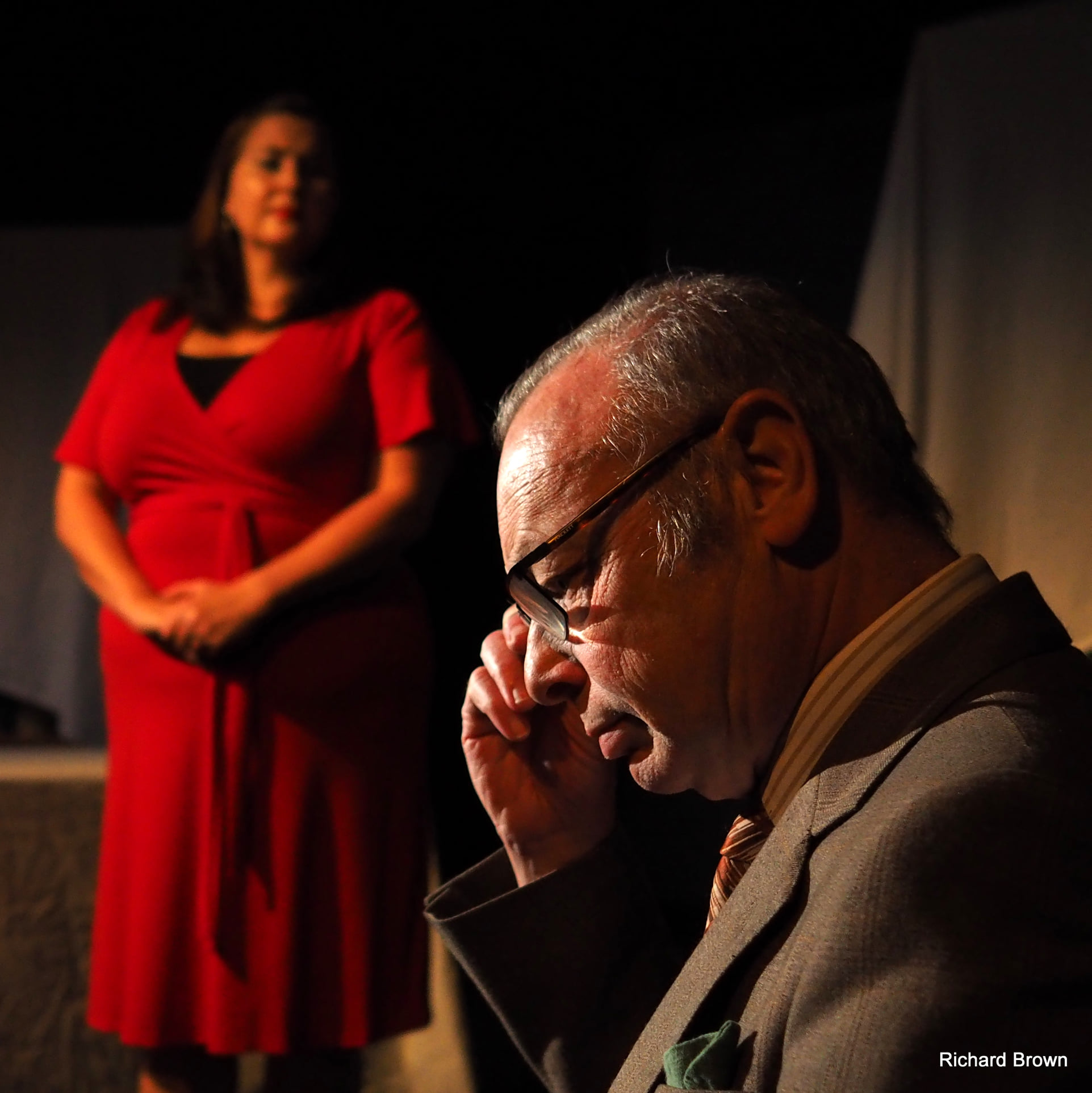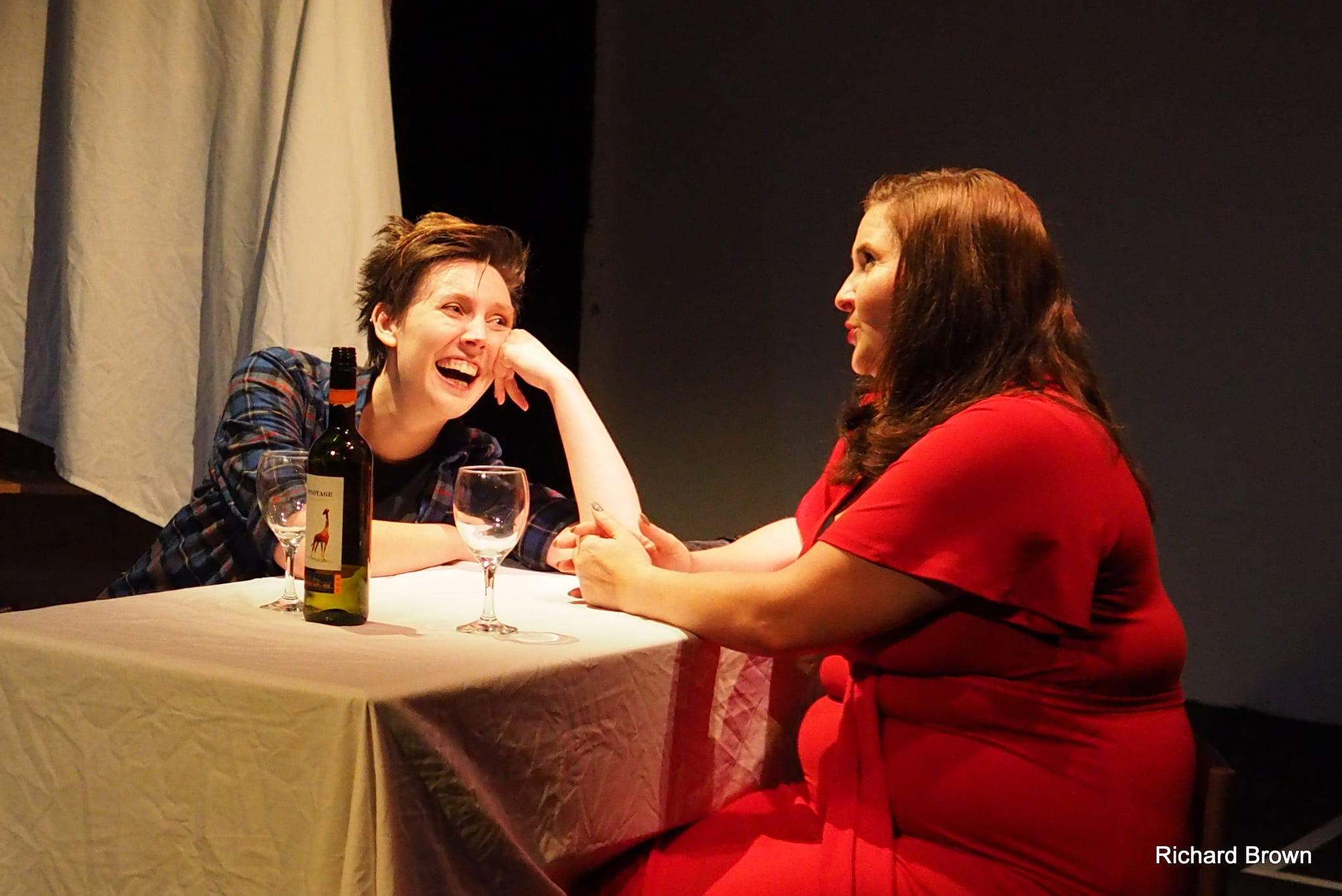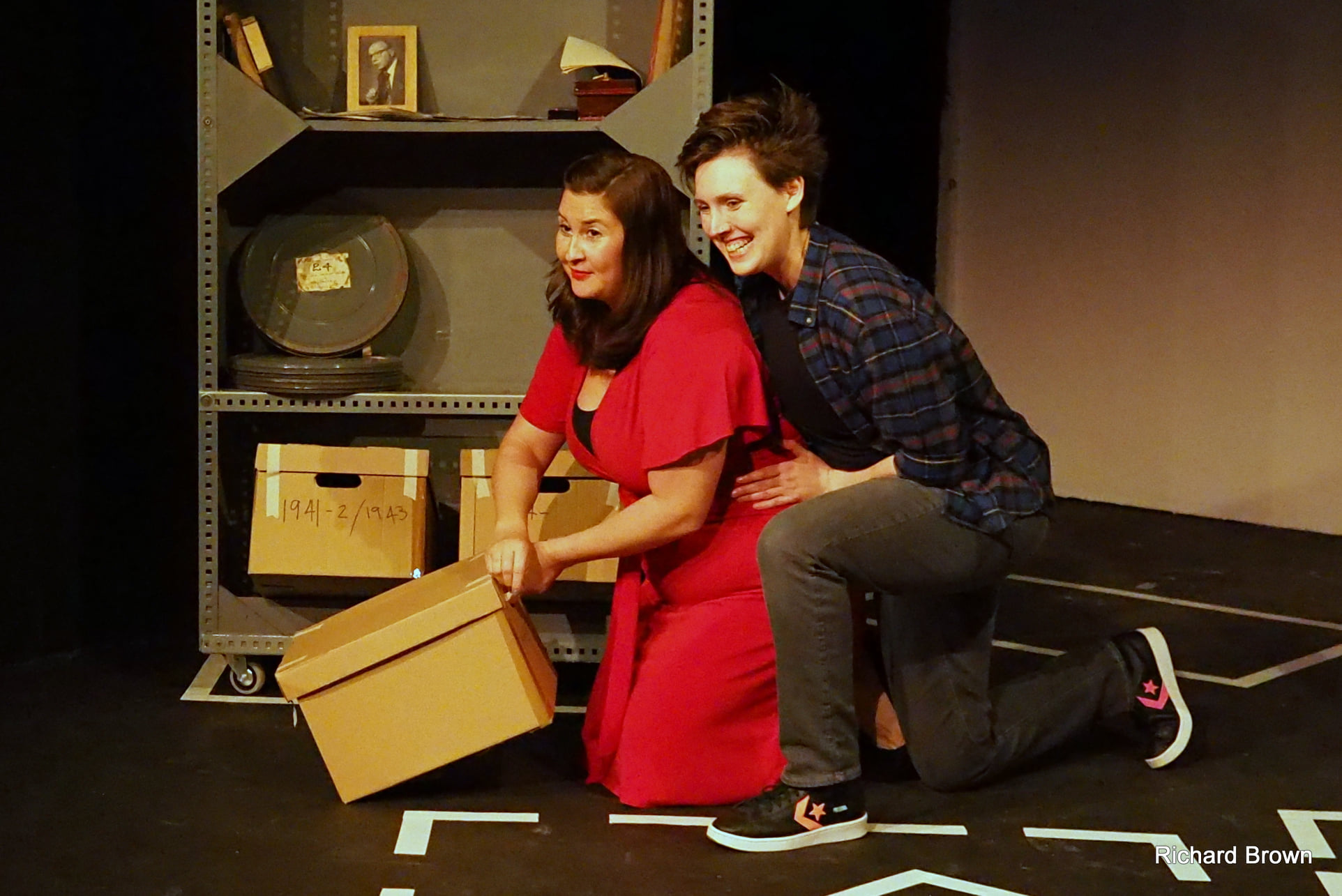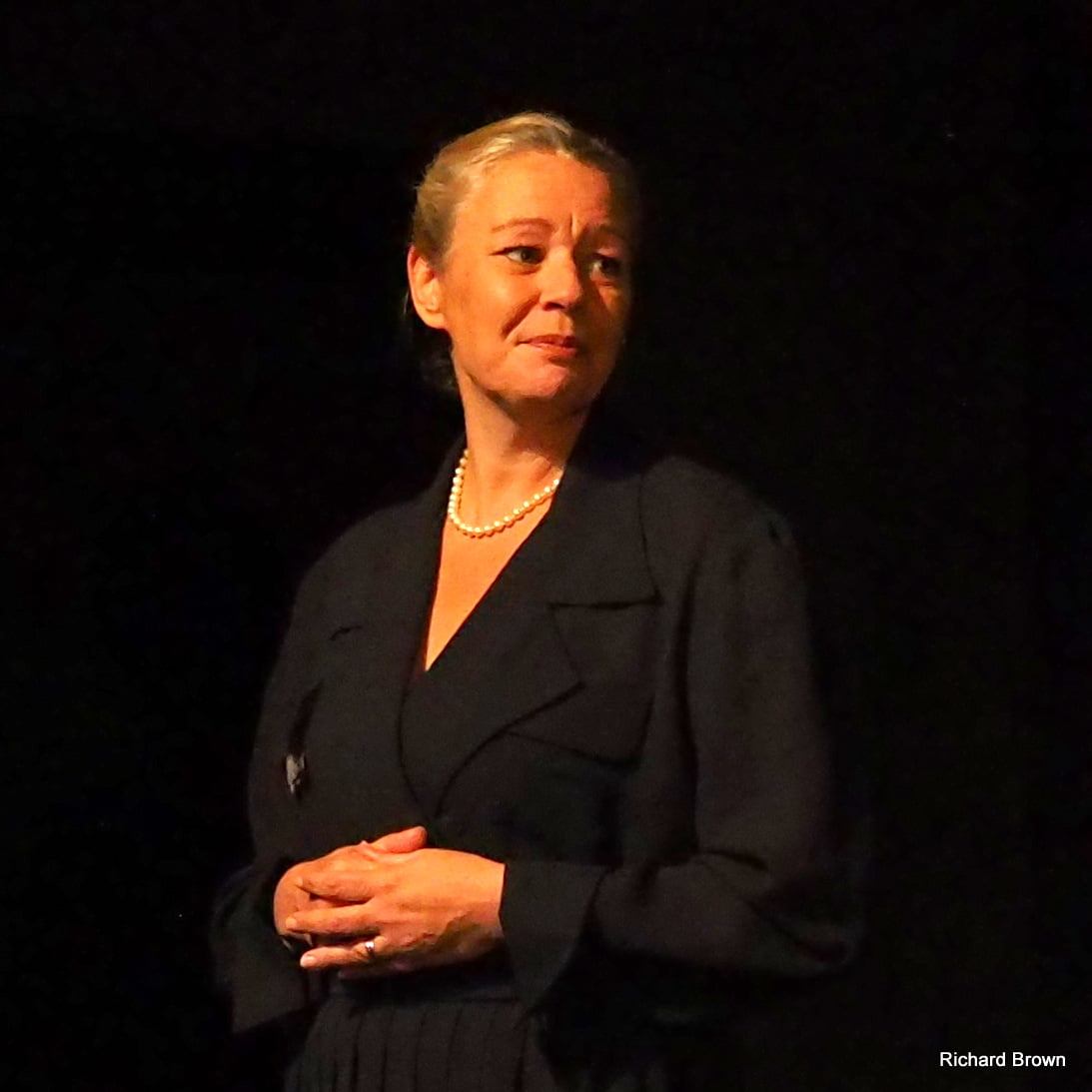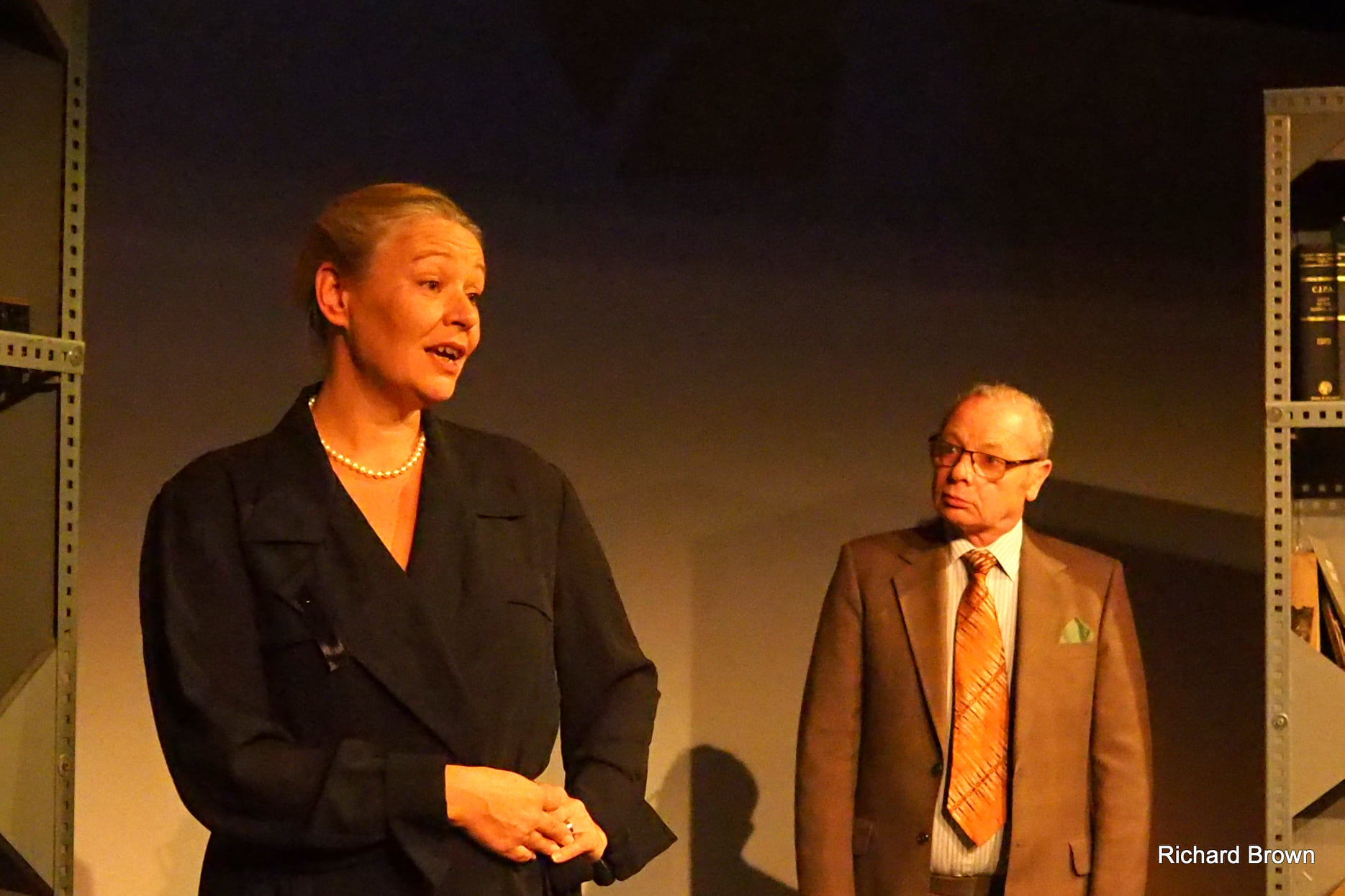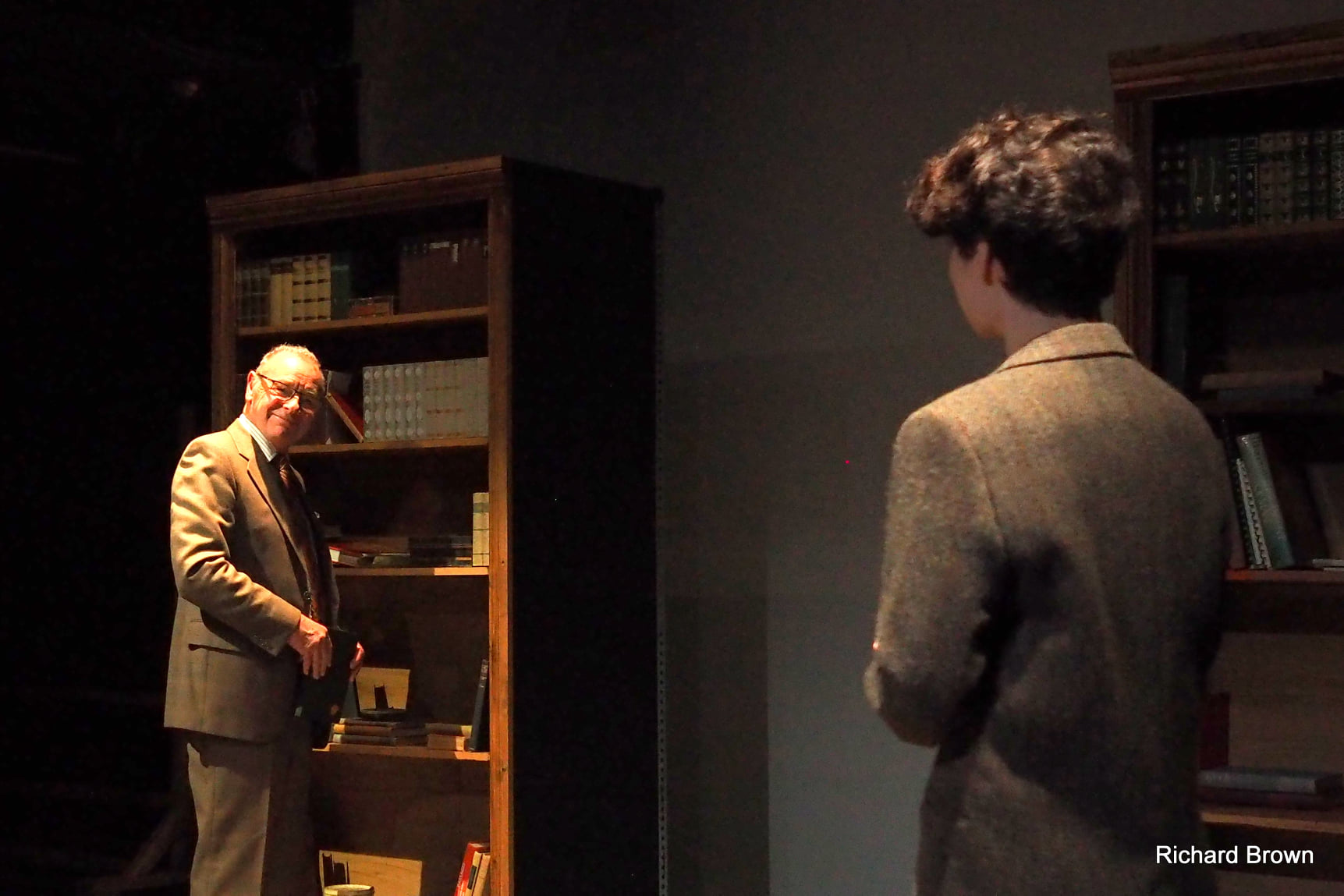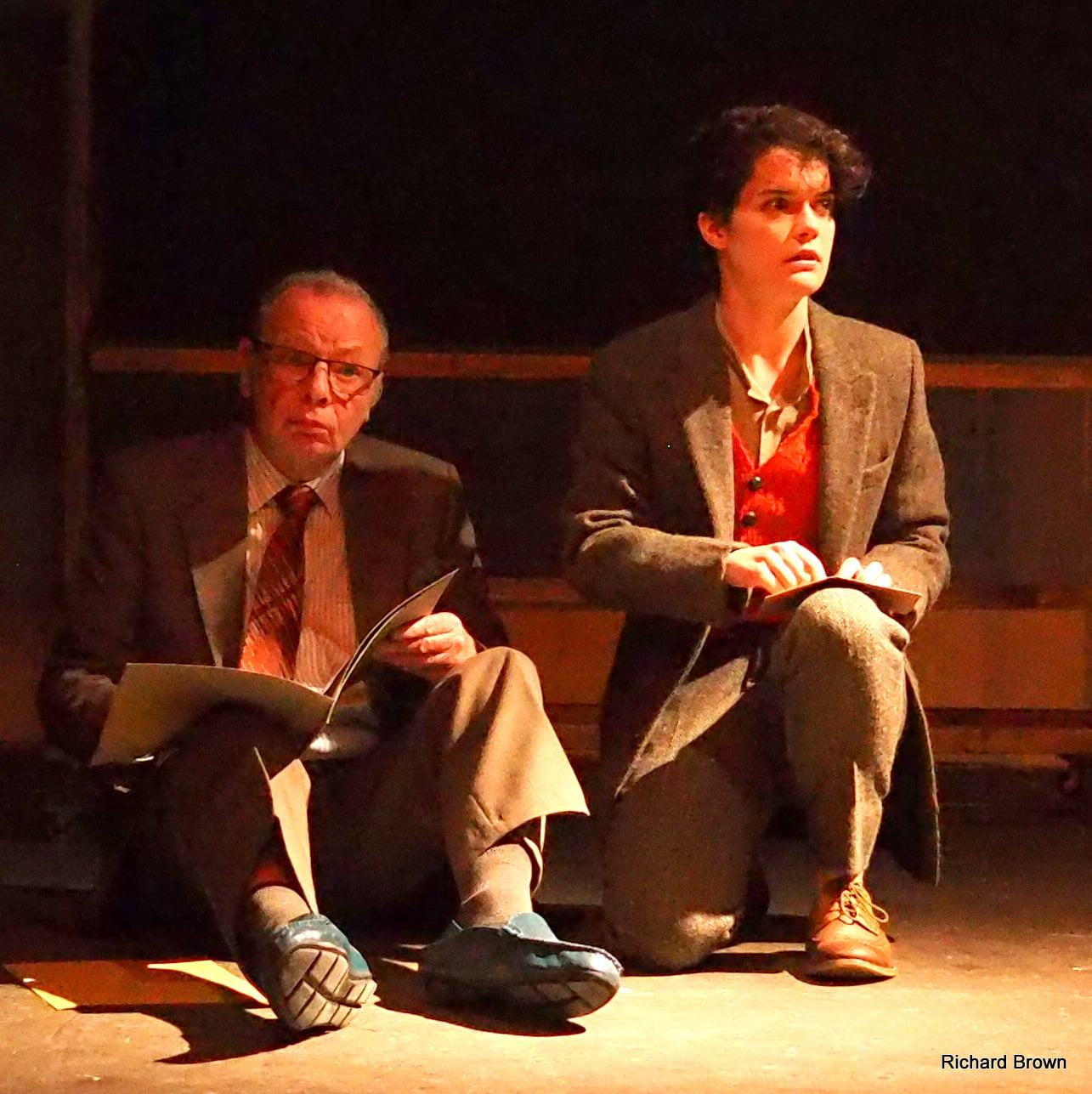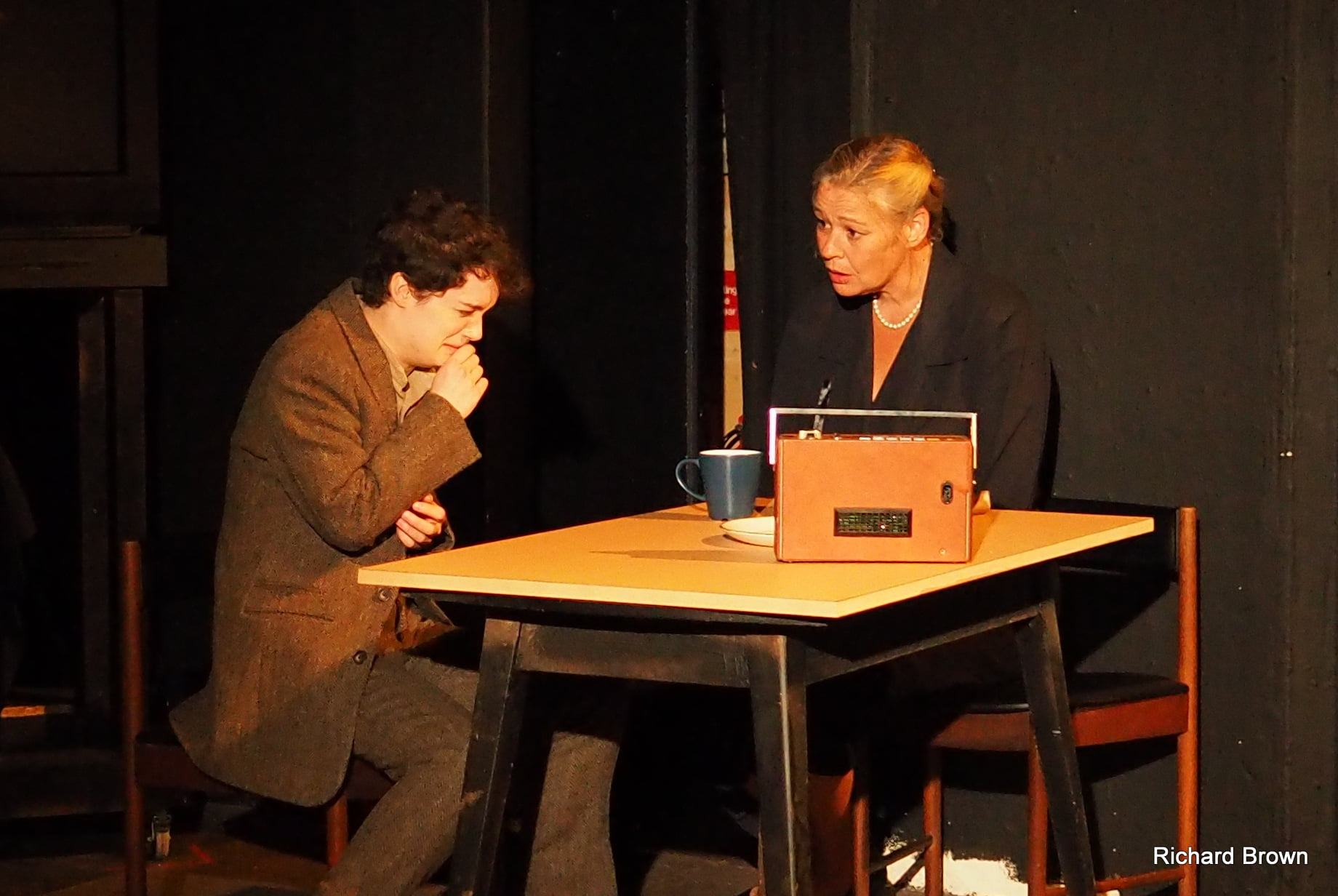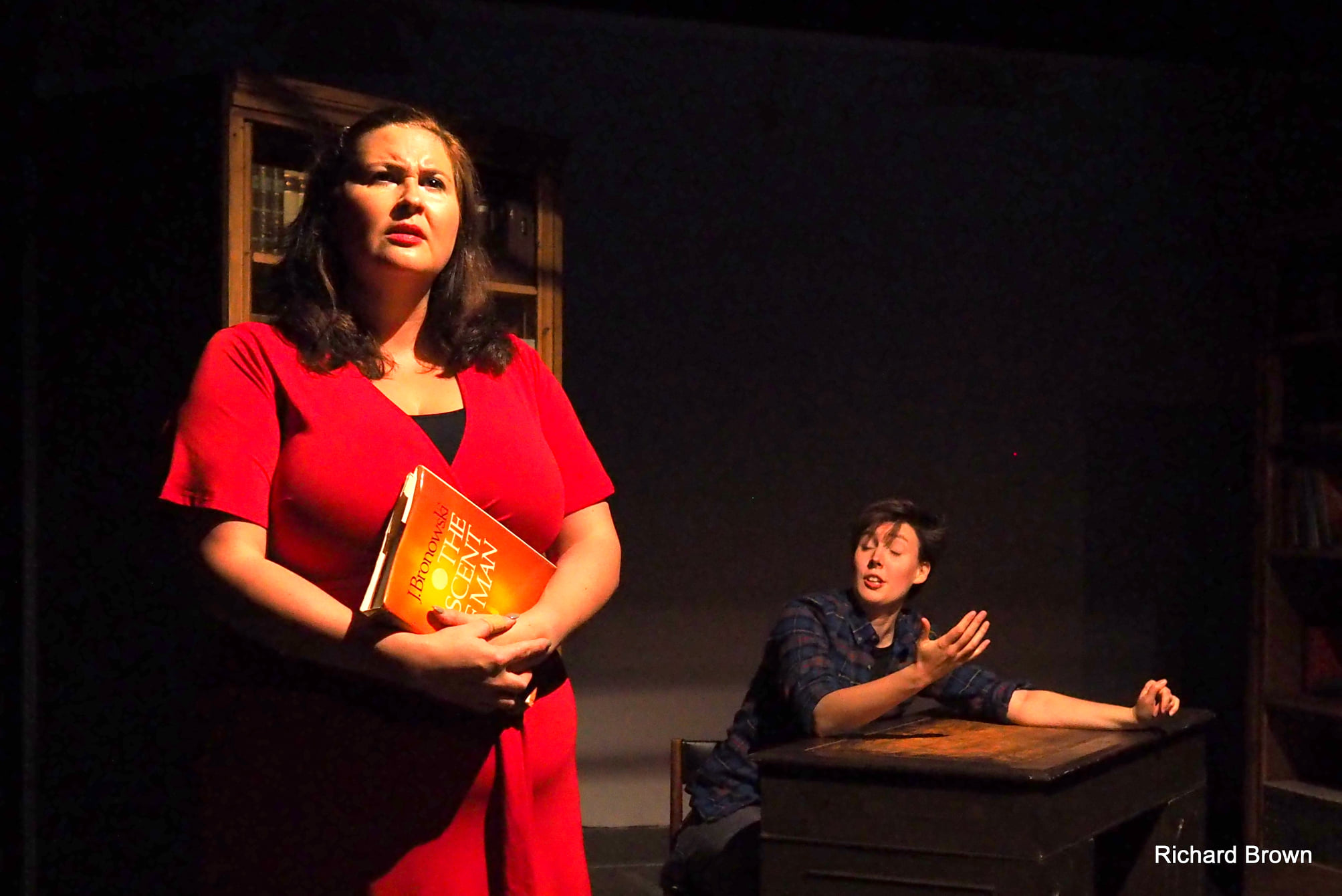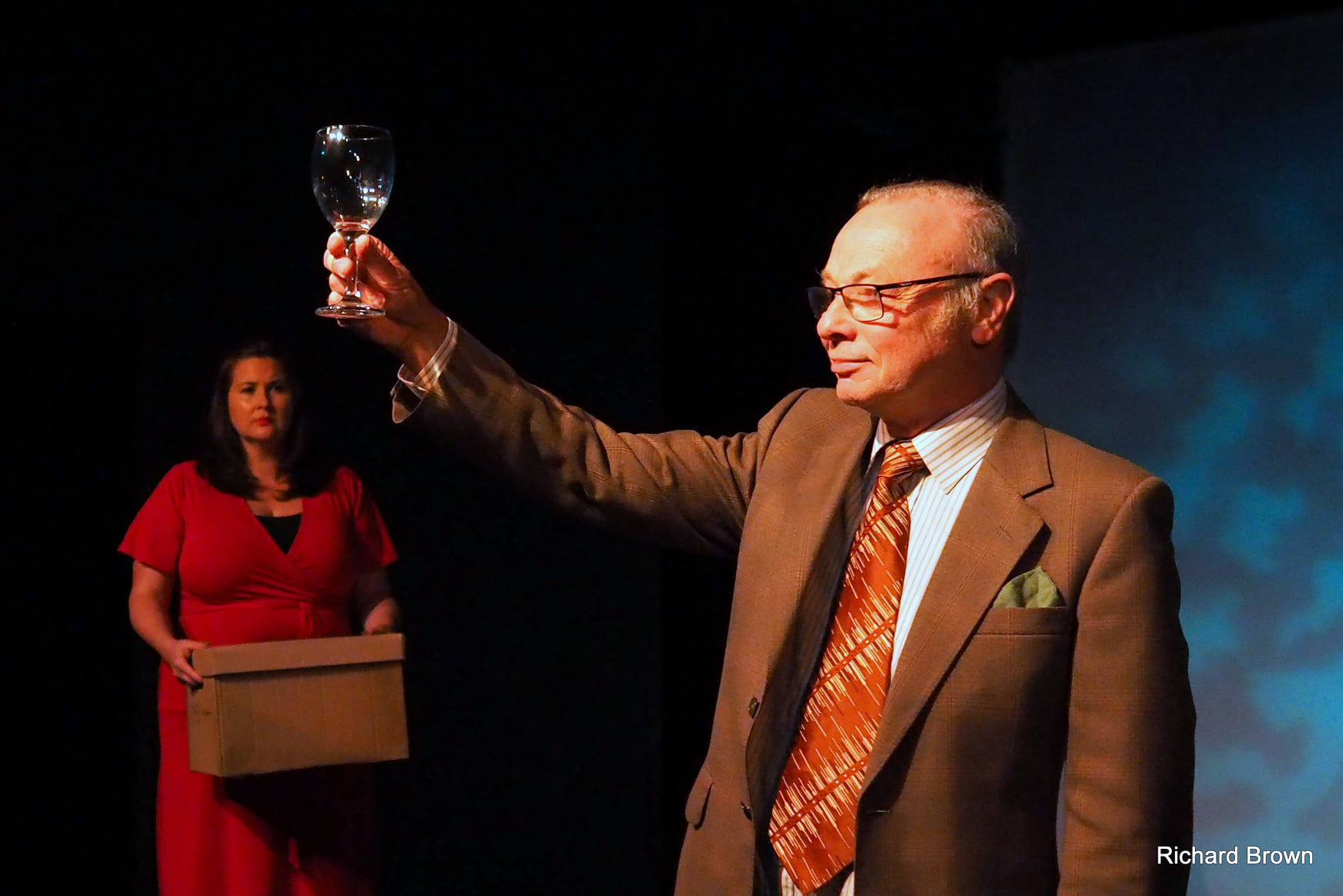 Production photos by Richard Brown