Radiant Vermin
by Philip Ridley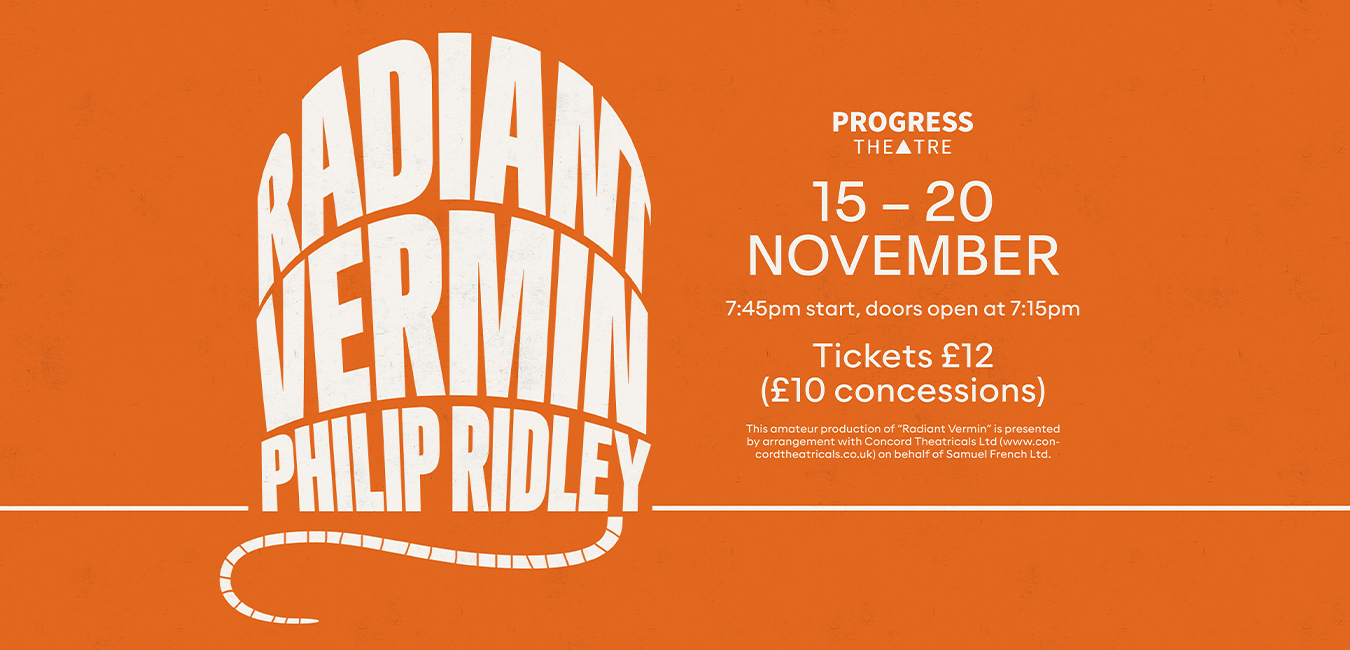 15-20 November 2021
When a young couple is offered an ideal house by a mysterious stranger, it prompts the question: How far would any of us go to get our dream home?
A fast-paced, pitch-black comedy, Radiant Vermin is a provocative satire about the housing market, homelessness, and inequality.
Content Warning:
Flashing lights. Murder. Abuse of the homeless community.
Socially Distanced bookings available on Tuesday 16 and Thursday 18 November (masks mandatory during these performances - unless clinically exempt).
Come As you Are night on Wednesday 17 November
Cast
JILL Katie Upton
OLLIE Adam Wells
MISS DEE / KAY Liz Carroll
Directed by Rebecca Douglas
---
Photos by Mark Peace