Women Centre Stage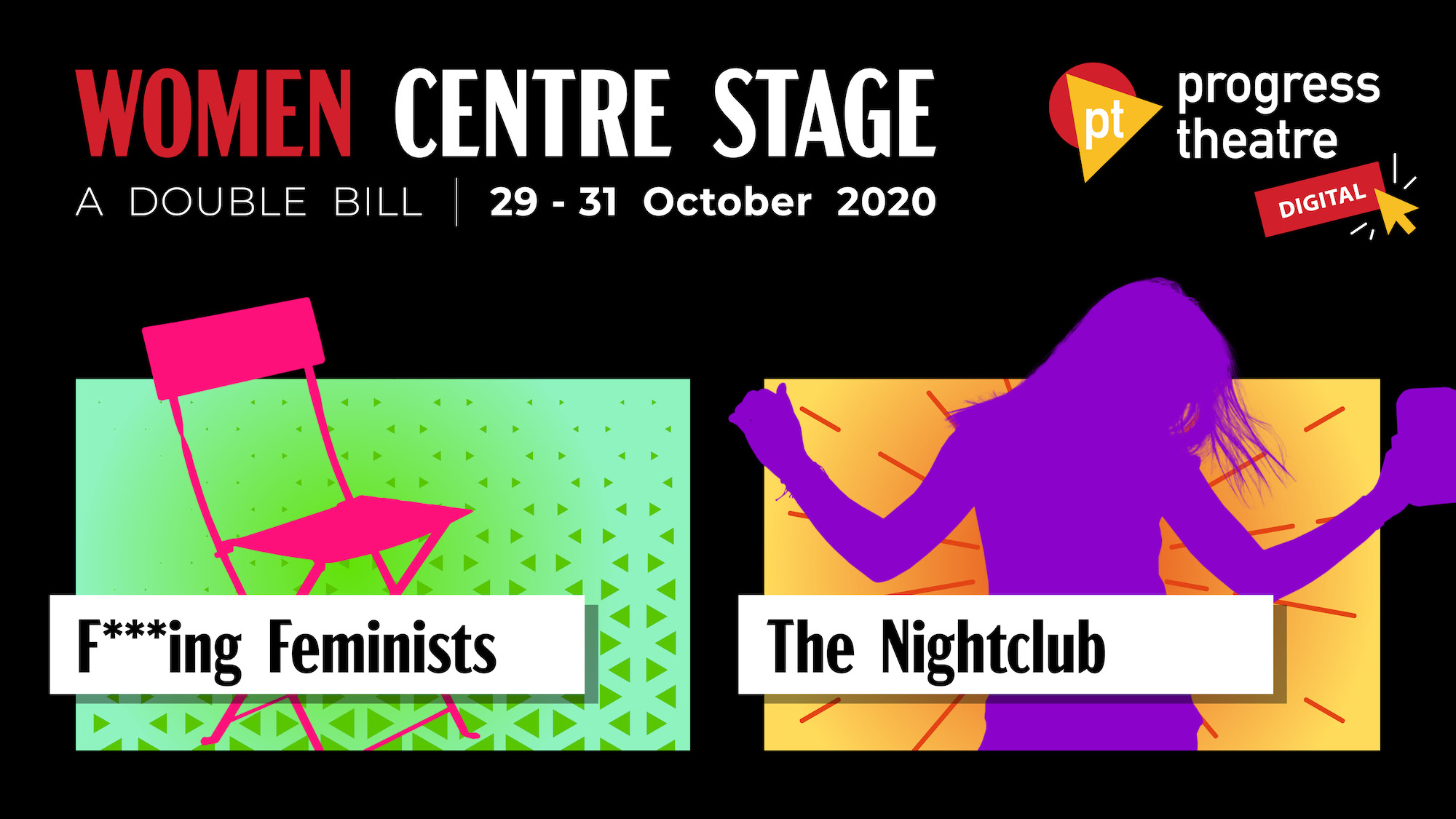 Online 29-31 October 2020
A double bill of plays performed online, chosen by director Ali Carroll from the Women Centre Stage Festival.
14+ (content warning: very strong language and sexual references)
Fucking Feminists
by Rose Lewenstein

6 women (and a chair) explore what it means to be a feminist in this clever, funny, sharply observed piece. It weaves together societal views, assumptions, individual thoughts and experiences, 'ought-tos' and media influences. It has no answers but raises many questions in a thought-provoking way.

WARNING: strong language and sexual references

The Nightclub
by Chloe Todd Fordham

Set in Orlando, Florida on June 12th 2016. Personal tragedies and global issues intertwine in this witty, moving, ultimately uplifting piece about 3 women's experiences of the same night, at the same club, and a terrifying hate crime. Each woman is there for a different reason and the night ends in celebration, resolution and devastation.

WARNING: sexual references
NOTE: tickets go off sale at 5.45pm before the 7.45pm performance on that day and at 3pm before the 5pm performance on Saturday.