Scratch Reading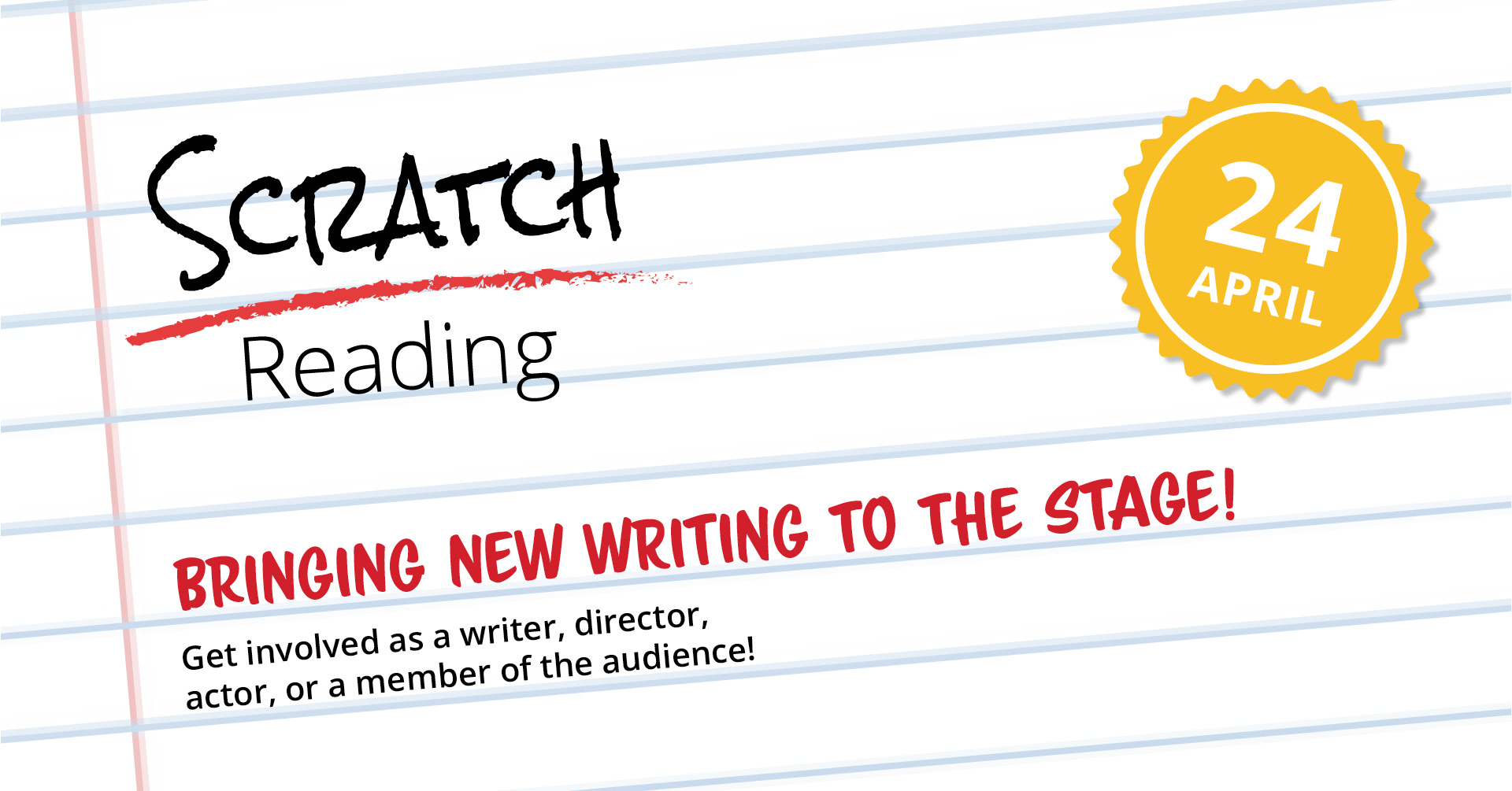 Saturday 24 April 2021 | 7.45pm | Online
New, original writing, rehearsed in the afternoon… and performed live in the evening, script-in-hand! A fantastic opportunity for local writers to see their work performed live with an audience, and receive constructive feedback from all involved.
---
How It Works
3 - 4 scripts will be pre-selected ahead of performance on the 24 April.
A director and cast will be allocated to each script.
Rehearsals will take place on the day, a few hours ahead of the live performance (script in hand).
Each performance will be followed by a Q&A session with the writer, inviting all involved to provide constructive feedback on the piece.
---
Get Involved
Directing & Acting
You will need to be a member of Progress Theatre to participate as an actor or director.
To register your interest please email: scratchreading@progresstheatre.co.uk
Audience Participation
The show is FREE to watch and we welcome audiences from anywhere in the UK.
To sign up, please complete the registration form, and a zoom link will be emailed to you on the day.
---
Writing Submissions
Submission Window Opens: Mon 8 February 2021 - 00:01
Submission Window Closes: Sun 4 April 2021 – 23:59
Writing submissions are open to members, all ex-members, and non-members residing within 10 miles of Progress.
Experimentation is encouraged, but the play needs to be performable on Zoom.
Scripts can be self-contained pieces or segments of longer works, but must be between 10 - 15 mins long. They can be complete plays or works-in-progress, but they must be at a performable stage of development.
Writers chosen will be required to attend the Q&A session with the audience after their piece is performed.
The usual rules about feedback will apply (positive, constructive, etc).
Scripts should be submitted as a Word document or PDF to: scratchreading@progresstheatre.co.uk
When submitting your script, please state: your name, address, title of the script and genre (drama, comedy, etc).