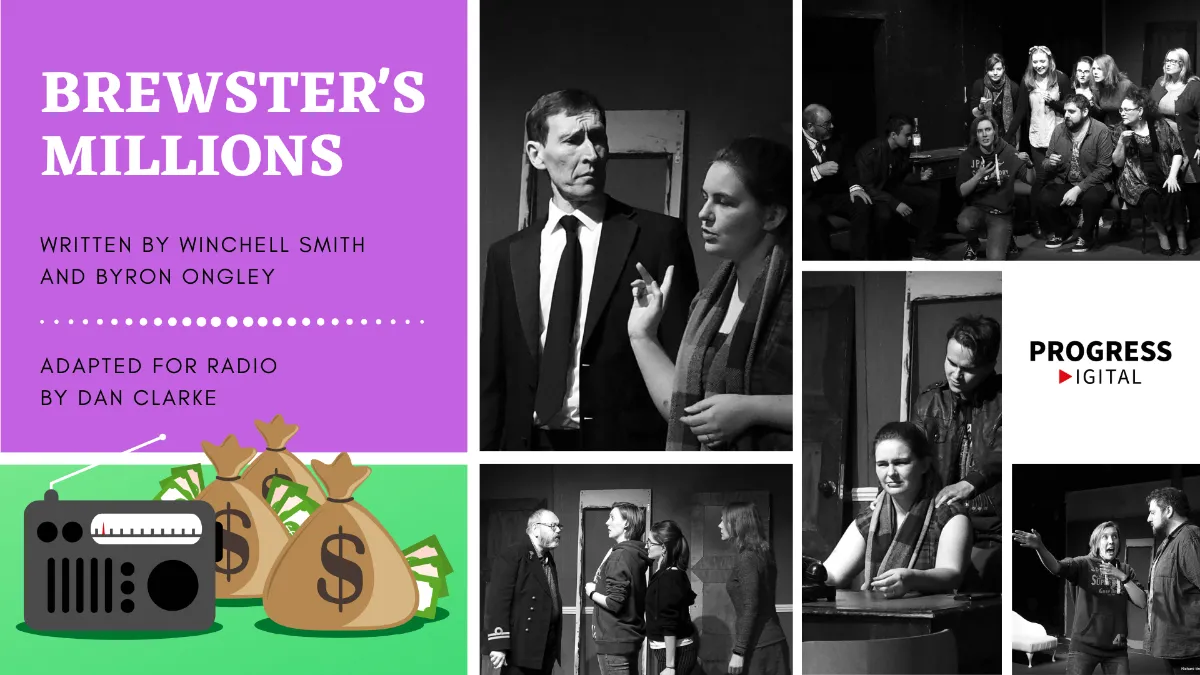 Radio Play
FREE – First episode 4 April
It's been a year since our first lockdown and time just flies! Or it certainly feels like it for Monty at least, who has exactly one year to complete a mad challenge from her eccentric uncle. But when the choice is between a £100m inheritance... or a £700m prize... what would you do?

Adapted and directed by Dan Clarke, this fast-paced comedy classic, is brought into the 21st century while retaining all the charm of the original. Wesadly had to cancel the stage production of Brewster's Millions last Easter, so we're really pleased to see this show return with the original cast as Progress Theatre's FIRST EVER radio play.

Divided into 3 episodes, don't miss out on a good laugh and mark your diaries for the release dates:
Epsiode #1 – Sunday 4 April
Epsiode #2 – Sunday 11 April
Epsiode #3 – Sunday 18 April
Episodes will be made available to listen on our Progress TV channel. Completely FREE for everyone.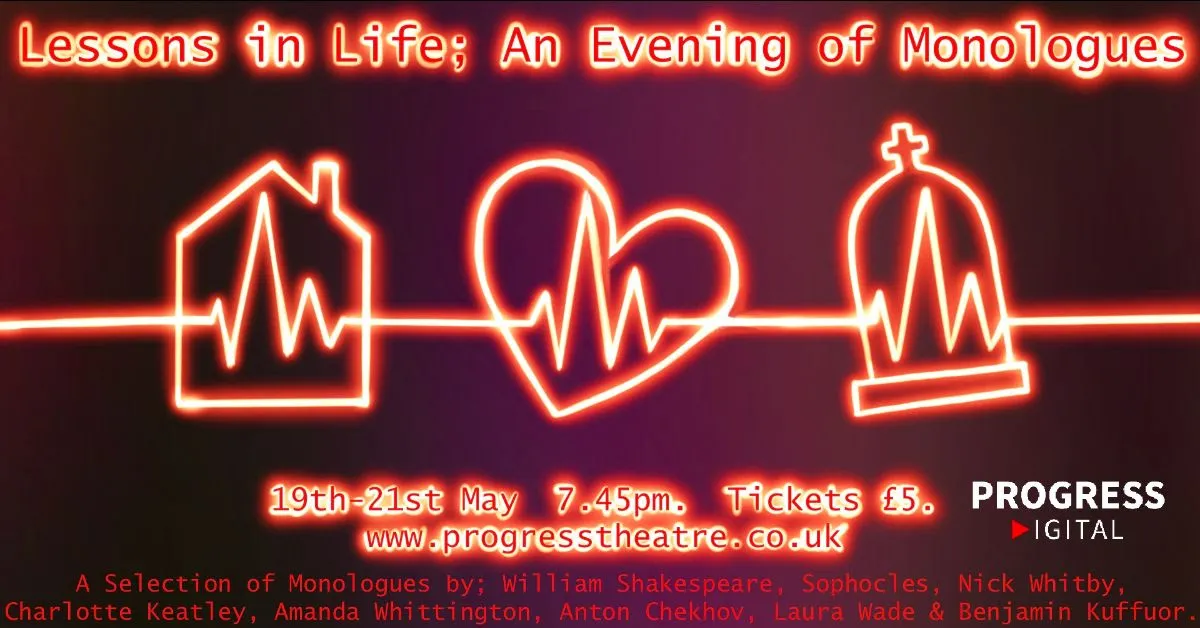 Digital Theatre
19 - 21 May at 7.45pm – Live via Zoom Webinar
2020 has been a year of reflection for many of us, and with the 1 year lockdown anniversary behind us, we'd like to invite you to an evening of monologues from across the ages. From Shakespeare to Chekhov to Amanda Whittington. We'll see an array of colourful characters showing us snippets of their emotional journeys in life and the lessons they've learnt.

Pieces you can look forward to seeing include:
Anthony and Cleopatra' William Shakespeare
'My Mother Said I Never Should' Charlotte Keatley
'To the Green Fields Beyond' Nick Whitby
'Colder Than Here' Laura Wade
'Alice' Laura Wade
'Ladies Down Under' Amanda Whittington
'Ageless' Benjamin Kuffuor
'Electra' Sophocles
'Oedipus the King' Euripides
'The Seagull' Anton Chekhov
The show will be followed by a Q&A with the directors, cast, and backstage crew. A great opportunity to learn more about the pieces, how the show was developed, and share your own reflections and 'lessons in life'.