Babe, The Sheep-Pig
By Dick King-Smith. Adapted by David Wood.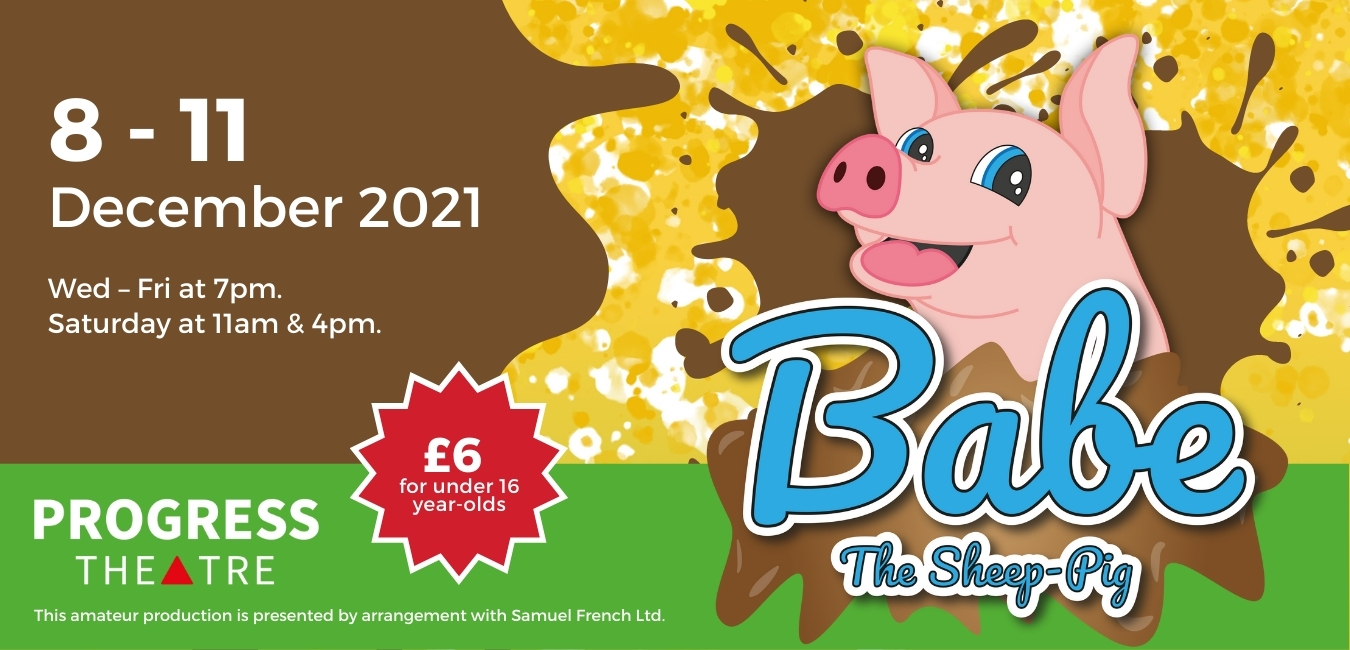 8-11 December 2021
When Babe is won by Farmer Hogget at the village fair an extraordinary friendship develops, one that will change the whole farm. With the help of his new "mother" (Fly, the old sheepdog), Babe fast learns the herding instinct, and it's not long before this most polite of pigs wins over the most suspicious of sheep.
When the day of the Grand Challenge Sheep-Dog Trials dawns, the whole farm holds its breath to see whether Babe will triumph, against all odds, to become the hero of the hour.
---
Socially Distanced seating available on Thursday 9 December
Come As you Are night on Wednesday 8 December