Babe, The Sheep-Pig
By Dick King-Smith. Adapted by David Wood.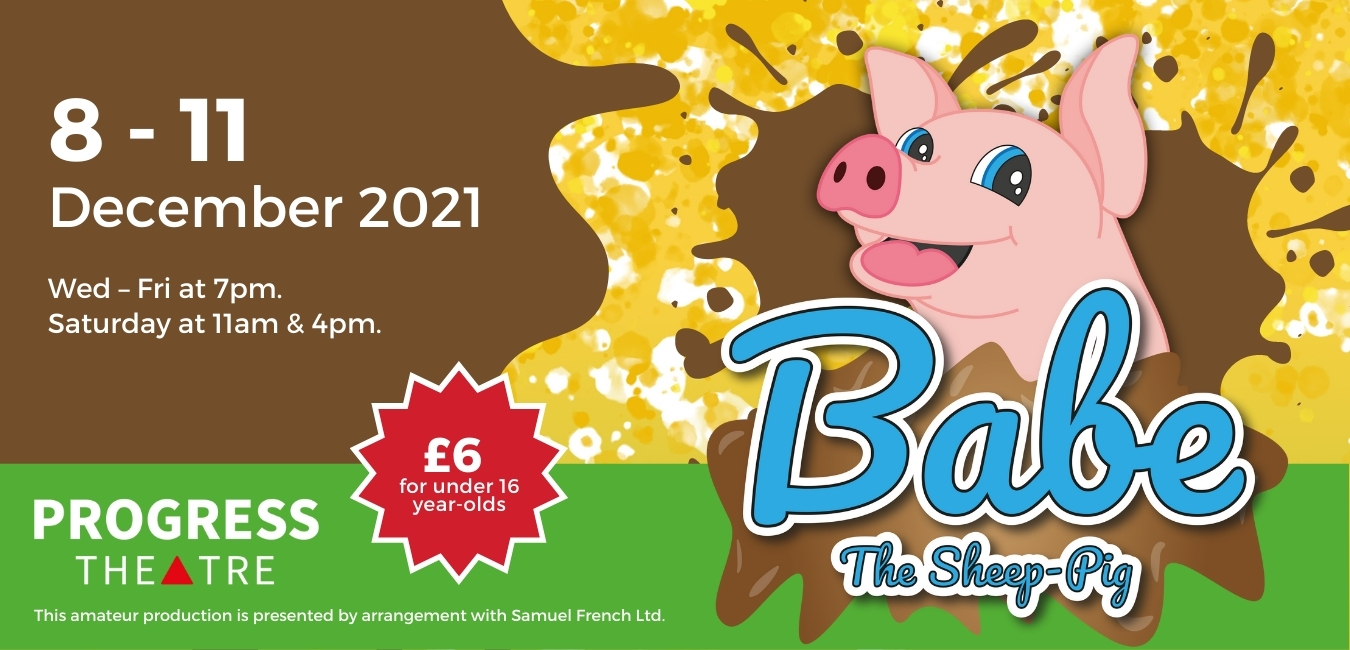 8-11 December 2021
When Babe is won by Farmer Hogget at the village fair an extraordinary friendship develops, one that will change the whole farm. With the help of his new "mother" (Fly, the old sheepdog), Babe fast learns the herding instinct, and it's not long before this most polite of pigs wins over the most suspicious of sheep.
When the day of the Grand Challenge Sheep-Dog Trials dawns, the whole farm holds its breath to see whether Babe will triumph, against all odds, to become the hero of the hour.
See Programme.
Children's Favourite Proves a Winner - Review at Henley Standard.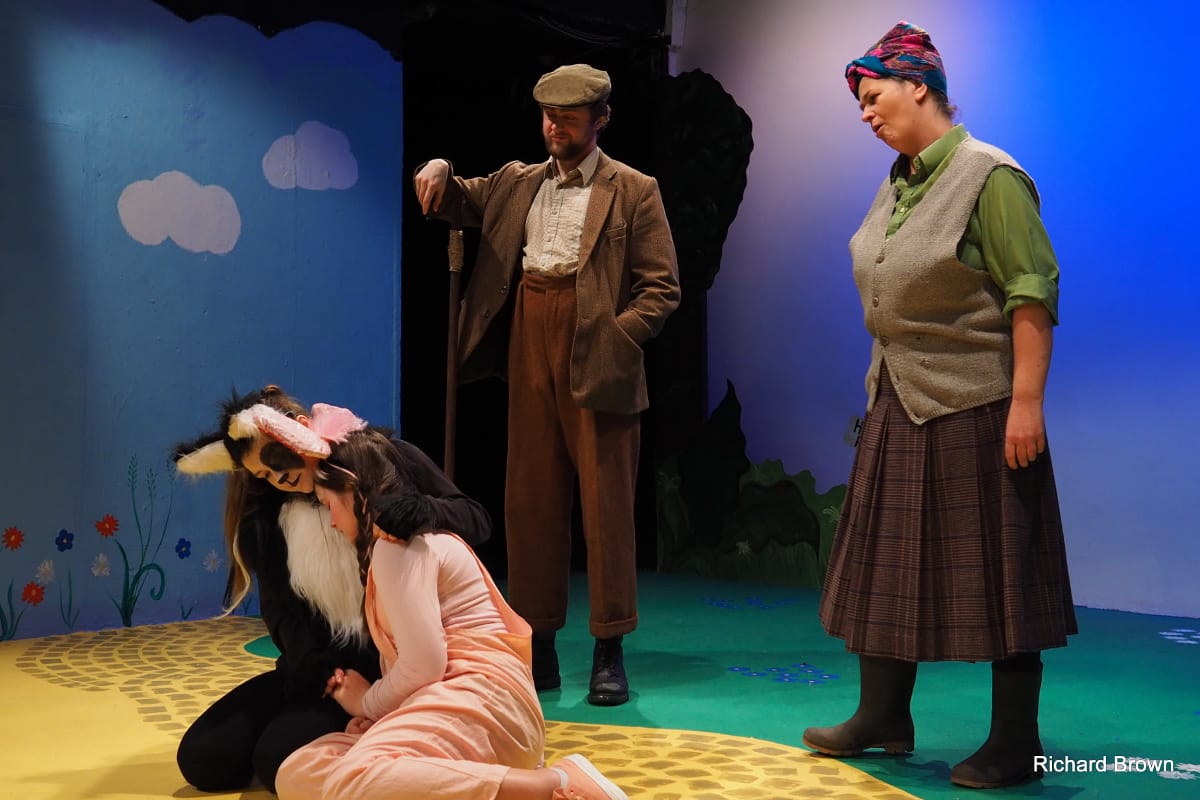 More Babe photos by Richard Brown
---
Socially Distanced seating available on Thursday 9 December
Come As you Are night on Wednesday 8 December
Saturday 11 December at 11.00am is a Relaxed Performance - tickets are available to anyone but audience members will be able to enter and leave the auditorium freely, with the house lights on.
Poppy, our stage manager, has written a special story - with lots of pictures - for anyone who is coming to the relaxed performance, so you know what to expect. You can read it here: I am Going to See Babe
Cast
Babe Millie Allen
Fly Amelia Sammons
Farmer Hogget Guy Nichols
Mrs Hogget Michelle Appleby
Ma the Sheep Heather Eley
Puppies / Sheep Baani Nayyar, Hillary, Iyla Shar, Twisha Malhotra
Adult Ensemble Davi Lourenco, Heather Eley, Jordan Emmett, Rowena Sterry, Susan Brown
Voiceover Paul Gallantry
Crew
Director Beckie Moir
Assistant Director Meg Royall
Producer Ali Carroll
Stage Manager Poppy Price
ASM Eli Taryn, Flora Paulo
Lighting Trevor Dale, Mike Lewis
Sound Lawrence Bird
Props and set Tony Powell, Eli Taryn, Tony Travis
Photographs Richard Brown