Dinner
by Moira Buffini
14 – 22 April 2023
A macabre comedy, with some surprising revelations, first performed at the National Theatre. Paige welcomes some friends to a dinner party to mark the publication of a book, Beyond Belief, written by her husband, Lars. A succession of bizarre courses, interrupted by the arrival of an unexpected guest, culminates in a violent end for somebody.
Monday 17 is a Relaxed Performance
Tuesday 18 is a socially distanced performance
Wednesday 19 is Come As You Are night
See our inclusion page for more information on the above, but note that all are welcome at every performance.
Content warning: Contains strong language, themes of violence and death.
Cast
Paige Samantha Bessant
Lars Ian Belcher
Wynne Emma Wyverne
Sian Pixie Nash
Hal Laurence McNaughton
Mike Megan Turnell Willet
The Waiter Nick Gallo
Directed by Dan Clarke
Review
reading.today "Buffini's work is energetic and exciting as well as pithy and philosophical, and with Dinner, Progress has shown that its passionate performers and producers are more than up to the task."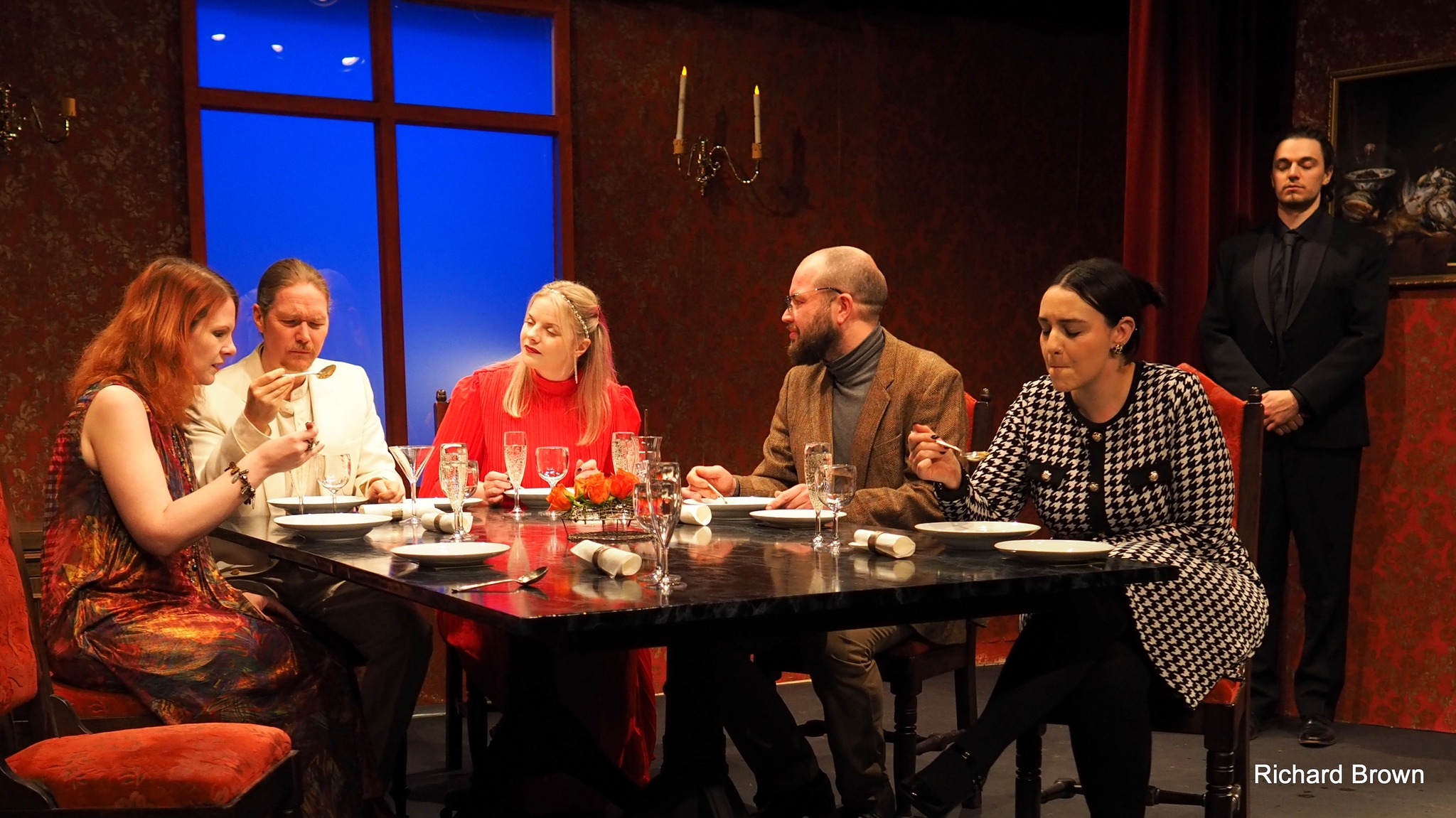 More photos from Dinner
by Richard Brown