Open Day 13 August 2022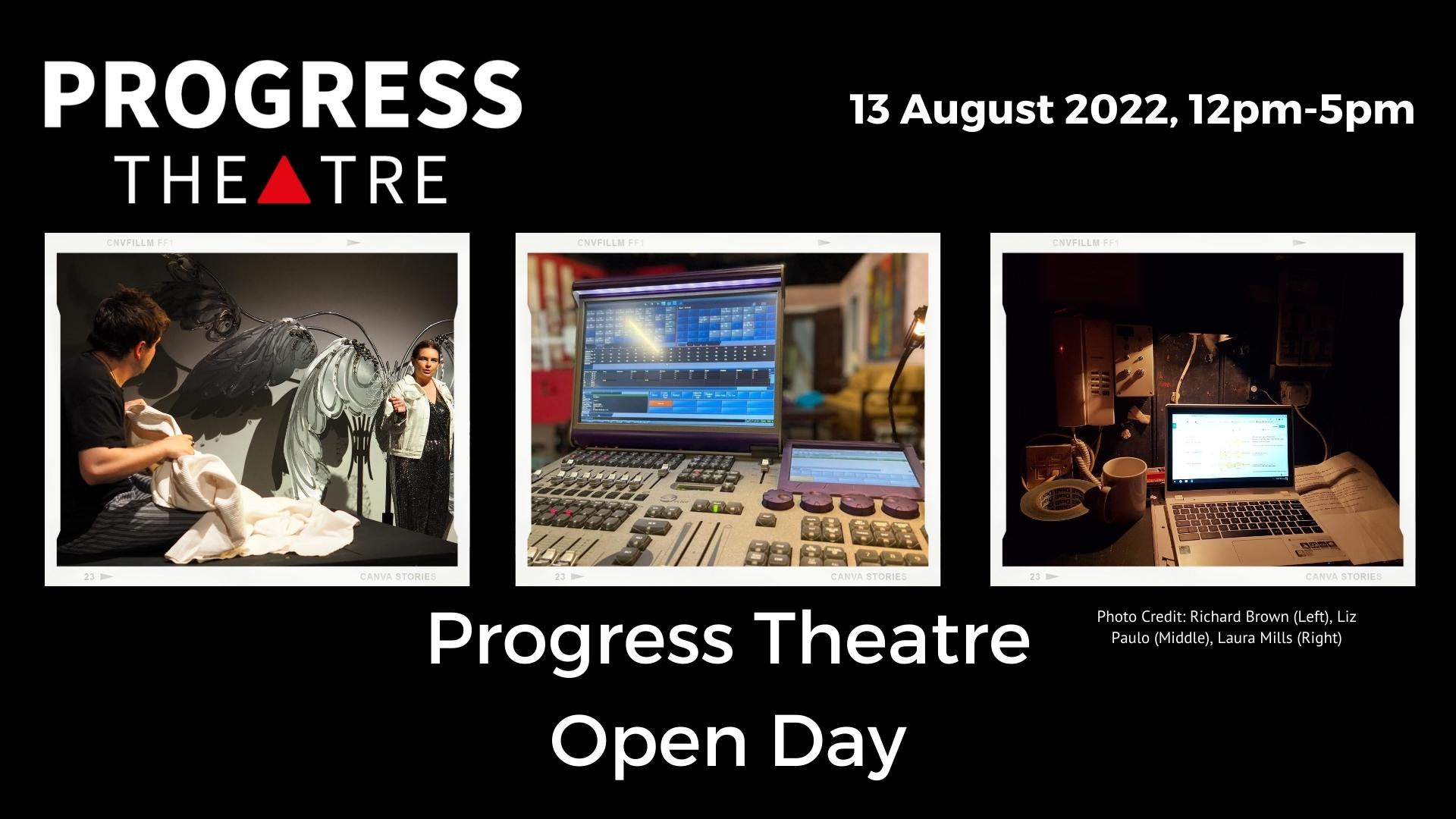 Ever wondered what's involved in taking a play from script to stage?
On 13 August 2022, from 12 until 5pm, we will open our doors for you to find out!
Members of our theatre will be showcasing just how we do it!
We welcome you to pop in, be inspired by the production process, and find out how you can get involved in staging renowned theatre!
This is an entirely free and open event where you can learn more about being involved in Progress Theatre productions. We will have a bar and refreshments available as well as a Theatre tour and various stalls where you can find out about:
Production Management
Lighting Design & Operation
Sound Design & Operation
Costuming
Set Design
Prop Design