Angels in America
– Parts I & II by Tony Kushner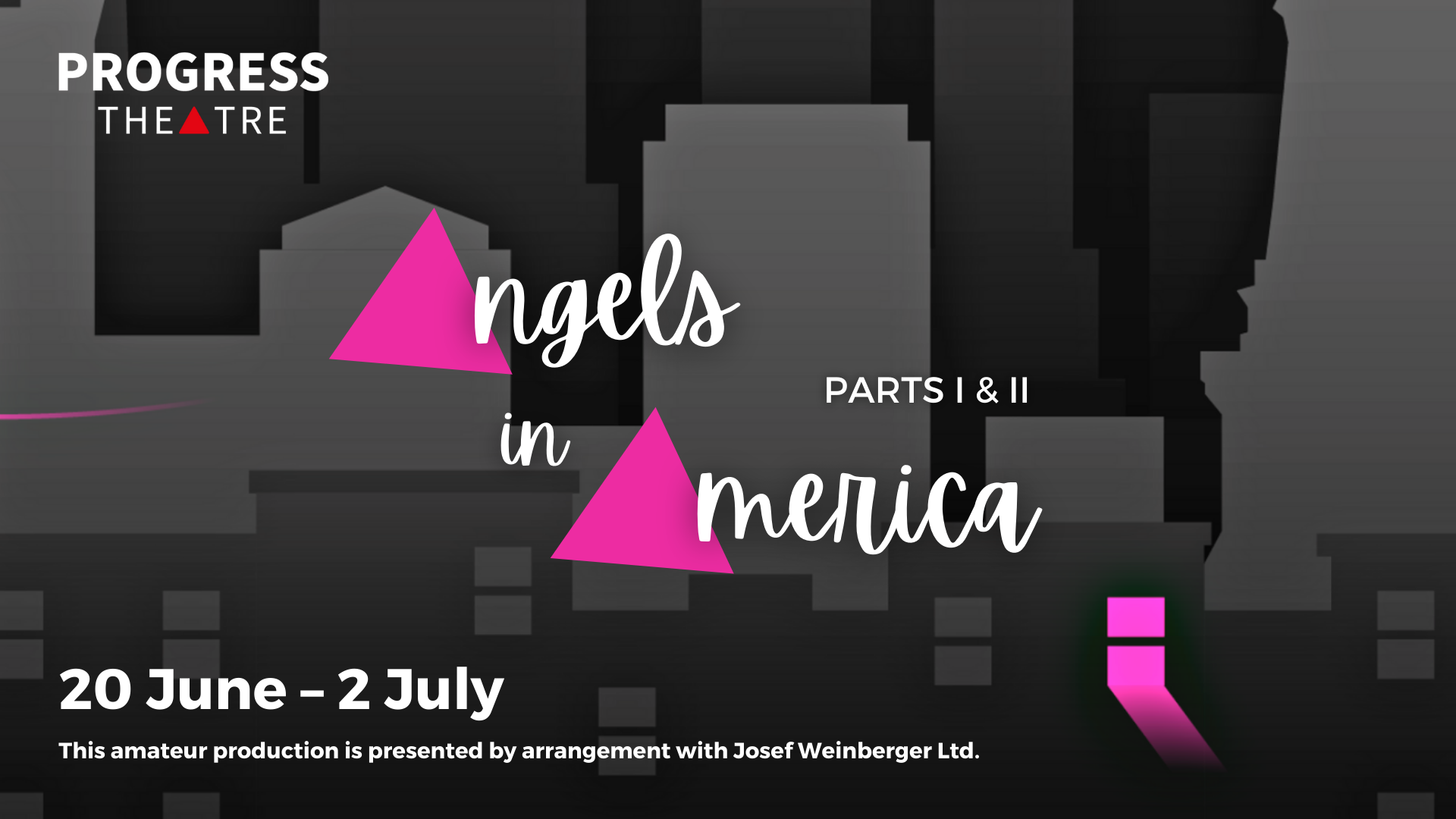 20 June – 2 July 2022
In mid-1980s New York, AIDS spreads unabated and Reagan's America is unwilling to help. Two couples' lives intertwine through physical relationships and metaphysical encounters. Prior and Louis' relationship comes under strain when Prior is diagnosed with AIDS and both struggle to cope with the harsh reality of the disease. Harper and Joe are unhappily married Mormons. Harper hides from her pain with Valium; Joe with long walks at night. A secret prevents them from being able to communicate. Angels in America interrogates sexuality, religion, race, and politics at the end of the last millennium in one of the most lauded pieces of theatre. The story is told in two plays, over two weeks.
Part 1: Millenium Approaches
America in the mid-1980s. In the midst of the AIDS crisis and a conservative Reagan administration, six New Yorkers with interconnected lives grapple with life and death, love and sex, heaven and hell.
Part 2: Perestroika
As the play continues, Part Two picks up the threads of our six New Yorkers whose relationships are in tatters and fates are rapidly intertwining. Prior, Joe, Belize, Louis, Harper and Roy continue their journeys through love, loss and loneliness to overcome abandonment and ultimately discover forgiveness.
Suitable for 15+. This play contains nudity, discriminatory language, adult themes and scenes of a sexual nature.
Cast
Prior - Jake Willett
Louis - Daniel Clarke
Harper - Karmella Czwordon
Joe - Matthew Turner
Hannah - Melanie Sherwood
Roy - Paul Gallantry
Belize - Nii Okyne
The Angel - Megan Turnell Willett
Other roles played by members of the cast
Directed by Matthew Beswick
This show will NOT be available to watch online.
Socially distanced seating available: