Hangmen
by Martin McDonagh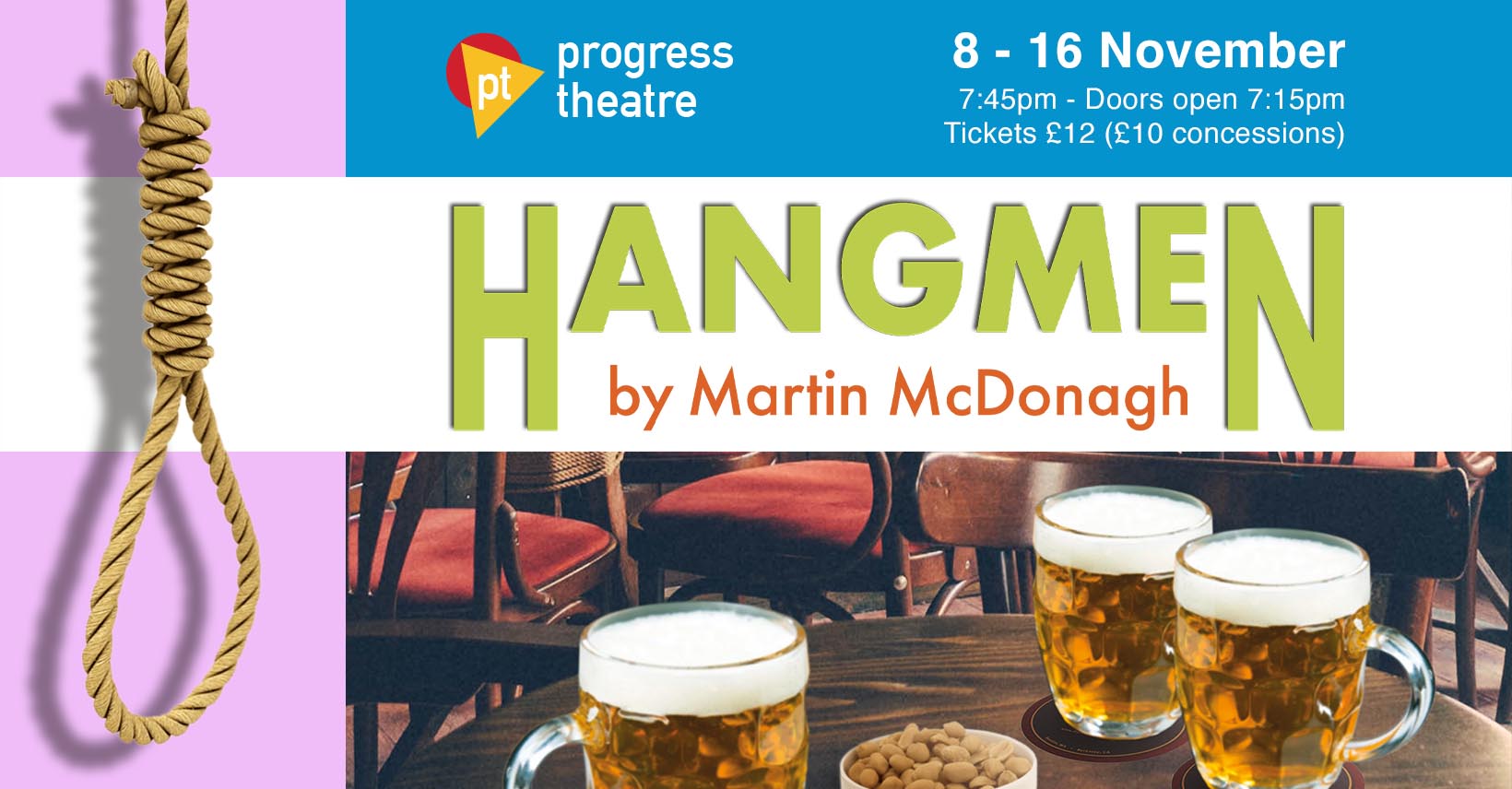 8-16 November 2019
Performances at 7.45pm, doors open at 7.15pm
"I'm just as good as bloody Pierrepoint."

In his small pub in Oldham, Harry Wade is something of a local celebrity. But what's the second-best hangman in England to do on the day they've abolished hanging? Amongst the cub reporters and sycophantic pub regulars, dying to hear Harry's reaction to the news, a peculiar stranger lurks, with a very different motive for his visit.

A brilliant black comedy set in 60's Lancashire – Hangmen is fast-paced, side- splittingly funny and with a gripping tension that is relentless until the end.
2016 Olivier Award - Best New Play
2015 Critics' Circle Award - Best New Play
Reviews
We were totally enthralled… The Whitley Pump
With faultless direction and impressive performances all round, Hangmen makes for perfect viewing if you relish a bit of dark humour. The Henley Standard
Cast
Harry - Anthony Travis
Alice - Emma Sterry
Shirley - Sophie Maybury
Syd - Adam Wells
Mooney - Owen Goode
Hennessy/Clegg - Ruaridh Aldington
Bill - Peter Knightley
Charlie - John Goodman
Arthur - Chris Pett
Doctor/Pierrepoint - Mark Taylor
Governor/Inspector Fry - Peter Chamberlain
Directed by Steph Dewar