Double Bill: Scenes Cut From Other Plays / Do My Boobs Look Big In This?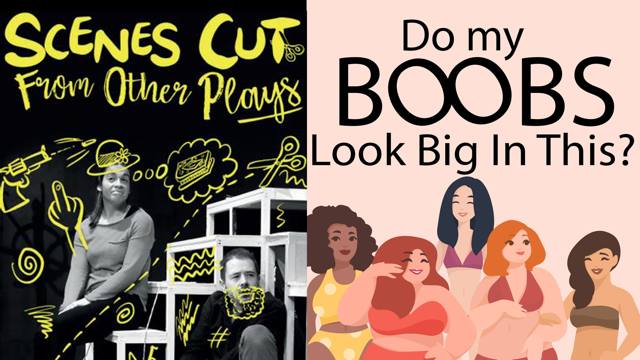 22 August 2018
Performance at 7.45pm, doors open 7.15pm
A double-bill of two sell-out shows, fresh from Reading Fringe Festival!
All proceeds will go towards making Progress Theatre more accessible to all our patrons.
Scenes Cut From Other Plays
Can you have your life ruined by a custard cream biscuit? This scraggly touring theatre troupe are about to find out. Offstage feuds spill onstage in a joyous mishmash of farce, tragedy, dubious dancing, theatre, comedy songs, and biscuits. From the team behind 'Writer Bird'.
Do My Boobs Look Big In This?
A show about body image for anyone who has ever worried that their boobs are too big or too small. And for those with perfect boobs. And for those with none. Why is our self-worth linked to our self-image? Both light-hearted and deep, this show will make you think. And laugh. And maybe even cry a little bit. A new play by Christine Moran, writer of Getting Over Steven, winner of the Reading Post Pick of the FringeAward 2014.