11th Annual WriteFest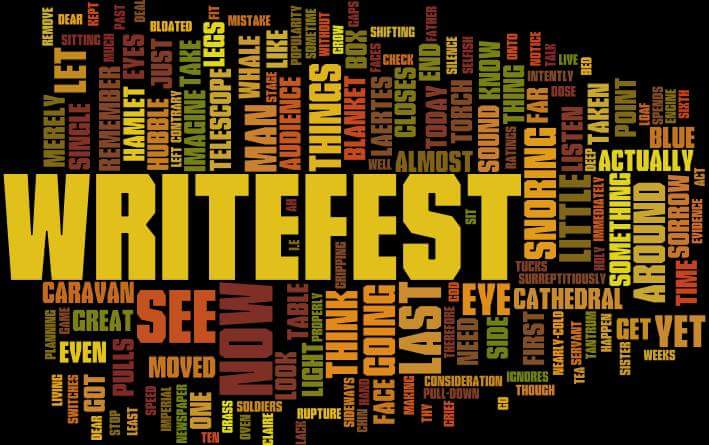 Wednesday 16 – Saturday 19 November 2016, performances at 7.45pm
Also matinee on Saturday 19 November at 2.30pm
Doors open 30 minutes earlier.
A showcase of local writing - never produced anywhere else - WriteFest is an evening of seven new short plays, chosen by competition. Each year Progress performs a selection of original works from both budding and experienced writers to bring to you this consistently popular annual production.
This year's winning plays, selected from 90 entries, are:
How Do I Love Thee - Liz Carroll
Knock Knock - Marie French
Hamlet's Essence - Eva Marchetti
Mixed Reception - Emma Wyverne
The Cutting Man - Matthew Wilkie
Water Torture - Michael Sharp
Home (A Loan Too) - Jonathan Skinner
There's something for everyone, so don't miss out!
See also Writefest: It's a hard-knock life
The Cutting Man by Matthew Wilkie
Man – Biffo Ordish
Librarian – Paula Montie
Director – Gary Wales
Knock Knock by Marie French
Sammy – Daniel Brown
Joe – Jack Gunner
Katja – Nanette Naude
Etty – Stephanie Gunner
Director – Adrian Tang
Water Torture by Michael Sharp
Beryl – Paula Montie
Director – Kate Shaw
Hamlet's Essence by Eva Marchetti
Hamlet – Jack Gunner
Ophelia – Nanette Naude
Gertrude – Chris Moran
Marcellus/Laertes – Jordan Emmett
Claudius/Ghost – Biffo Ordish
Horatio/Polonius/Ambassador – Paul Gallantry
Director – Laura Mills
How Do I Love Thee by Liz Carroll
Kate – Lauren Gilbert
Katie – Bethan Perkins
Grace – Jane Gibson
Therapist – Patrick Selvanathan
Rosie – Stephanie Gunner
Father – Paul Gallantry
Director – Kelly Hugo
Home (A Loan Too) by Jonathan Skinner
Ruth – Karolina Michalowicz
Barry – Andy Camichel
Director – Jordan Emmett
Mixed Reception by Emma Wyverne
Newsreader – Jane Gibson
Gardener – Terry McKay
Cookery Host – Chris Moran
Vicar – Matt Stevens
Childcare expert – Lauren Gilbert
Director – Rowena Sterry