Next Youth Event
Babe, The Sheep-Pig, by David Wood
8 – 11 December 2021
When Babe is won by Farmer Hogget at the village fair an extraordinary friendship develops, one that will change the whole farm. With the help of his new "mother" (Fly, the old sheepdog), Babe fast learns the herding instinct, and it's not long before this most polite of pigs wins over the most suspicious of sheep.
When the day of the Grand Challenge Sheepdog Trials dawns, the whole farm holds its breath to see whether Babe will triumph, against all odds, to become the hero of the hour.
This joint Youth/Adult show is the tale of high adventure in the farmyard that became a hit movie. Based on the novel by Dick King-Smith.
---
Free Taster Sessions
If you'd like to try out one of our Youth sessions before booking for the term, we'd be happy to welcome you to a free taster session.
Birdies (school years 3, 4 & 5)
Parcans (school years 6, 7 & 8)
Floodlights (school years 9, 10 & 11)
Blinders (School years 12 & 13)
For more information or to book a young person's place, please email [email protected]
---
Theatre Renovations
We are undergoing renovations to increase the size of the foyer, replace our washrooms with unisex facilities, and adding a new accessible toilet. Progress Theatre strives to be inclusive and to engage with the entire local community, encouraging participation from people who may otherwise find it difficult to access theatre and the arts.

To make a one-off or recurring monthly donation, please visit our Give As You Live page.
---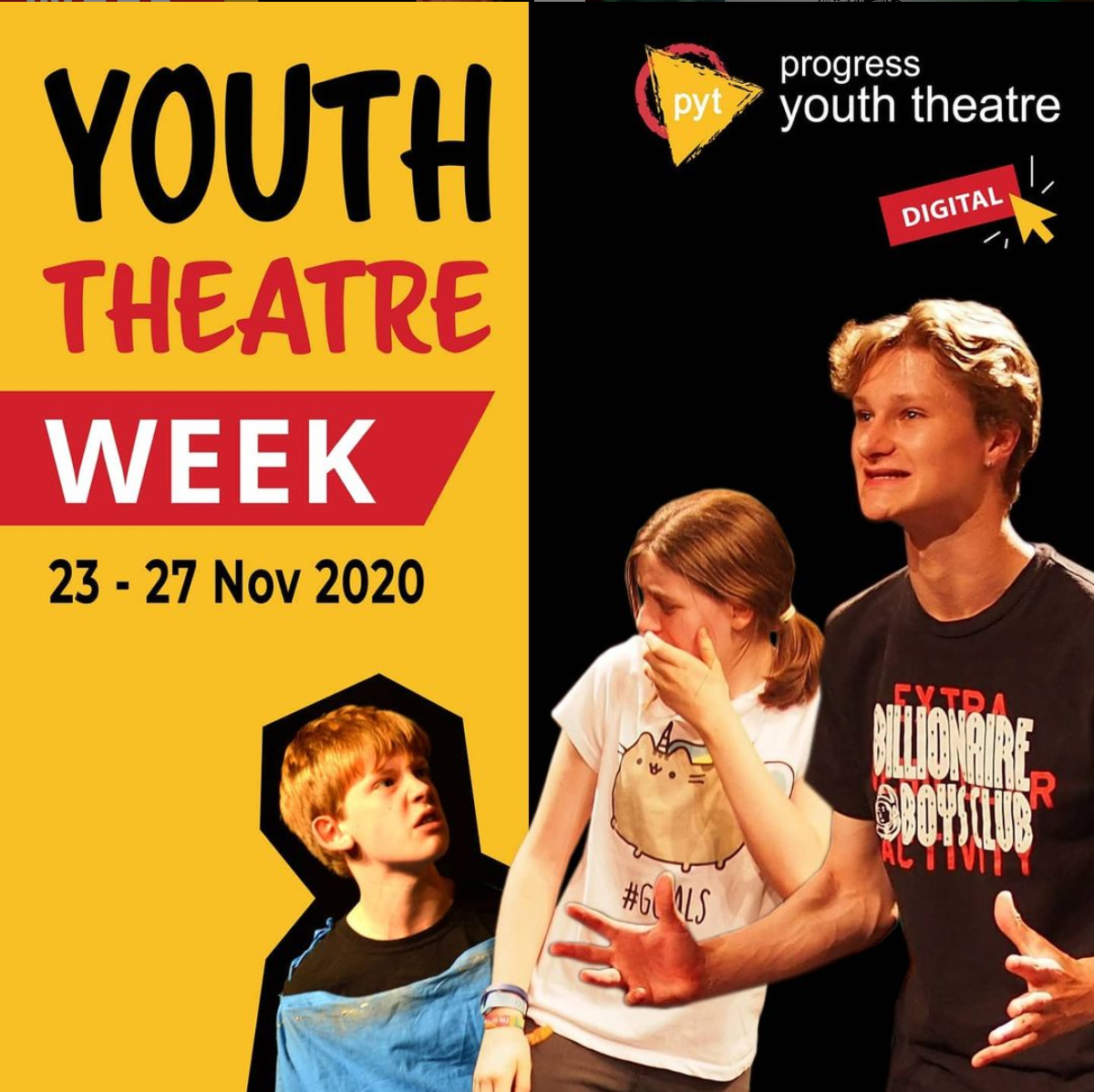 In November 2020 we ran a
Youth Theatre Week
online.
Most of the content is still available on Progress TV.