Find Us, Contact Us
We are on The Mount, which is off Christchurch Road, not far from the main gate of Reading University.
Buses 9 and 21 stop nearby.
The theatre has its own car park and a cycle rack is available.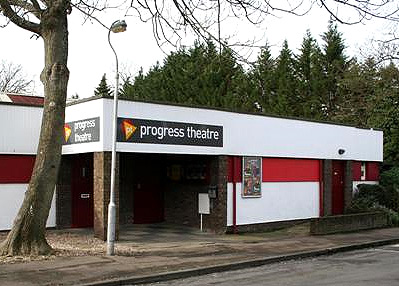 Address
Progress Theatre,
The Mount,
Christchurch Road,
Reading
RG1 5HL
Email: enquiries@progresstheatre.co.uk
Phones
Ticket sales: 0118 384 2169 or 0333 666 4466
Other enquiries: 0118 384 2195 - only manned part time, so you may have to leave a message
Note that we currently have no phone numbers starting 08 - if you see this on other websites, they are wrong!
Please use the email contacts on this page if you can.
Box Office
Book your tickets through TicketSource but if you have problems with your booking, email boxoffice@progresstheatre.co.uk or call 0118 384 2195
Theatre Hire
Contact hire@progresstheatre.co.uk
Membership Enquiries
Contact our Members' Secretary at membership@progresstheatre.co.uk
Friends of Progress Enquiries
Contact the Friends of Progress: friends@progresstheatre.co.uk
Progress Youth Theatre
Contact the leaders of our Youth Theatre: youthgroup@progresstheatre.co.uk
Writers' Group
Contact the chairs of our Writers' Group: progresswritersgroup@gmail.com
Advertising with us
See our advertising page for more details.
Website
To report problems with this website contact us at operations@gmail.com