Lemons Lemons Lemons Lemons Lemons
by Sam Steiner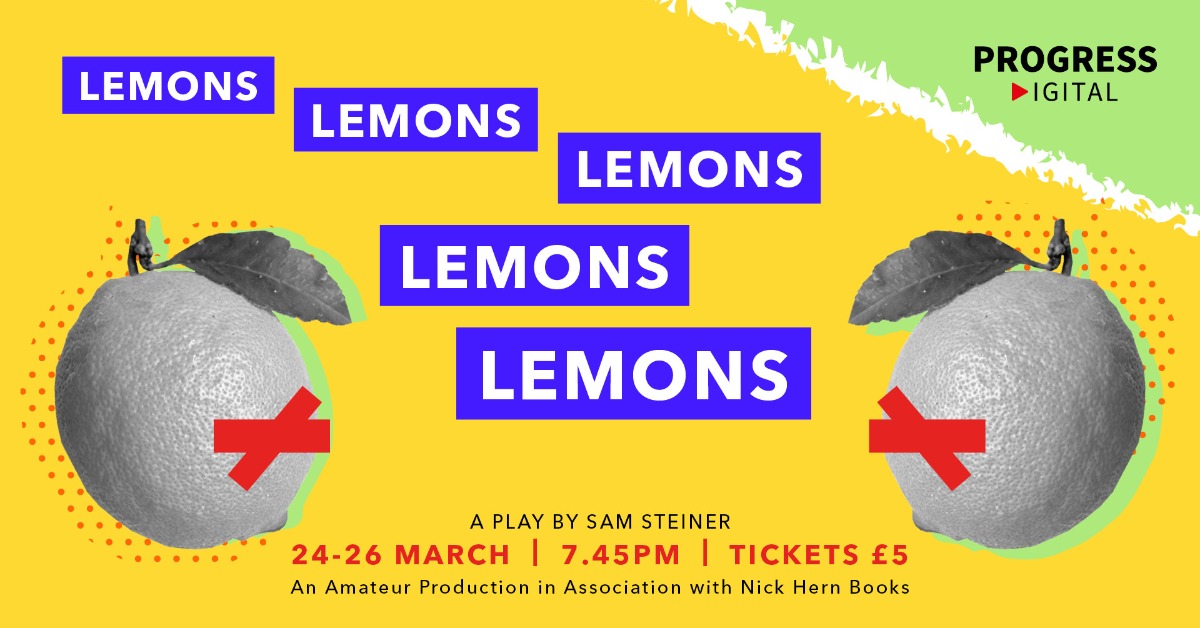 24-26 March 2021 | 7.45pm | Online
The average person will speak 123,205,750 words in a lifetime. But what if there were a limit? Oliver and Bernadette, an already struggling couple, are about to find out. A non-chronological, two-hander that explores how (and how well) we communicate, along with ideas about censorship, oppression, and free speech. It's about what we say and how we say it; about the things we can only hear in the silence; about dead cats, activism, eye contact and lemons, lemons, lemons, lemons, lemons.
Lemons Lemons Lemons Lemons Lemons premiered at Warwick Arts Centre in 2015 and won three Judges' Awards at the National Student Drama Festival, before appearing at Latitude Festival, the Edinburgh Festival Fringe and Camden People's Theatre, London.
Oliver - George Prové
Bernadette - Evie Stannard
Directed by Caroline White
---
Location: Digital performance, live on Zoom and closed captioning
Content warning: Contains strong language
New to Zoom? Get tips on how to watch our shows online
Tickets: £5
Our online productions are hosted via Zoom - we will email you a link to the show on the day of the production, typically half an hour before "doors open". This email is sent to the address you gave when your made your booking - you may need to check your spam folder.