Gilad Atzmon & The Orient House Ensemble present "The Spirit of Trane"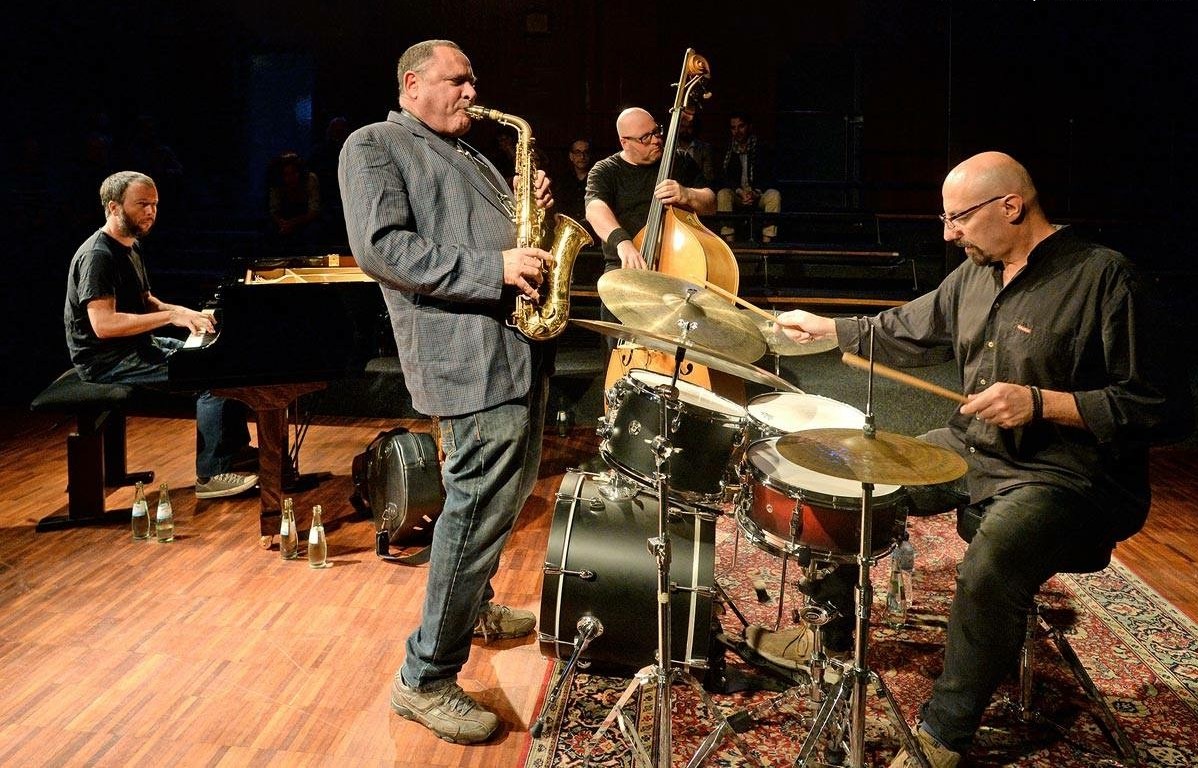 Steve Fishwick trumpet
John Pearce piano
Jeremy Brown bass
Matt Fishwick drums
Grant Stewart tenor saxophone
UK trumpet star Steve Fishwick will be joining forces with special guest from New York, Grant Stewart to present an evening of swinging, straight-ahead, polished and powerfully expressive jazz, which bears the influence of their great heroes, Kenny Dorham, Sonny Rollins and Dexter Gordon. John Pearce, Jeremy Brown and Steve's twin-brother Matt will round off this impeccable quintet.
Steve Fishwick is considered to be one of the best jazz trumpet players ever to come from the UK, and is rapidly gaining a global reputation thanks to his flawless technique and beautifully flowing, harmonically rich improvisations. He lists the late great Kenny Dorham as the key influence on his playing and Art Farmer, Miles Davis and Woody Shaw amongst his favourite players, but his style is very much his own.
'Steve has his own style,' remarked no less a giant of the trumpet than Wynton Marsalis. 'He plays from the bottom to the top of the horn whilst maintaining the integrity of the chords. I can't think of another trumpet player that can do what he does."
'Where has Fishwick been hiding?' asked legendary Jazz critic Ira Gitler. '… when Steve lights his wick he becomes a flying fish, soaring above the waves, totally in control!'
Voted a 'rising star on the tenor' in the Downbeat critics' poll between 2008 and 2015, Grant Stewart has toured internationally and released sixteen albums as a leader. Drum legend Jimmy Cobb described him as 'One of my favourite tenor players in the world.'
Born in Toronto, Canada on 4 June 1971, Grant moved to New York at the City at the age of nineteen studying with masters such as Donald Byrd and Barry Harris. He has performed internationally with Jimmy Cobb, Harold Mabern, Louis Hayes, Curtis Fuller, Renee Fleming, Clark Terry, Bob Mover, Etta Jones, Bill Charlap, Lewis Nash, Peter Washington, Brad Mehldau, Russell Malone, Larry Goldings, Peter Bernstein, Harry Connick, Mickey Roker, Jimmy Lovelace, Cecil Payne, Dick Hymen, Herb Geller and was a member of the last Al Grey Sextet.
A winner of the prestigious Downbeat Award for the 'rising star on the tenor', Grant has toured internationally, recorded 16 albums as a leader, and appeared on many other recordings as a sideman.